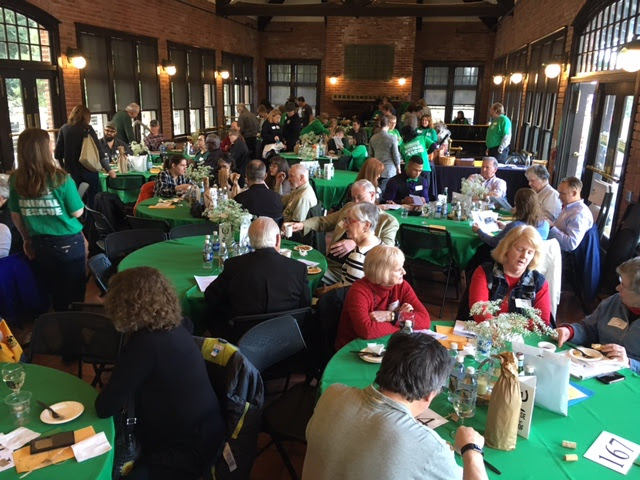 When WASART decided to launch our first annual fundraiser in March, we had no idea that we would receive the response we did. Without skipping a beat, we danced right into the annual GiveBIG event in May and received even greater support. Pairing these two events together in the first half of the year and our supporters donated over $24,000. We were completely blown away by their performance!
The crowd for Raise the Hoof: Paws Up for WASART was the perfect complement of volunteers (much gratitude!), members, and guests. The guest speaker, Dr. Mary Schoenfeldt, provided all in attendance a great perspective on how we see our pets and why rescuing these animals in turn, helps rescue the human. We could not have been more thrilled to have her there. Then a beloved supporter of WASART, Bonnie Towne, and her trusty canine, Lager, flew in from a vacation out of state just for our event to speak on behalf of the work that we had done in rescuing Lager when he needed us most. She roused the crowd for the final ask and aided in connecting the guests to the work that we do; lovable Lager played a big part in stirring that emotional connection. Our own Denise and Zoe emceed the event and kept us on time and on cue. Ken Cottle was auctioneer extraordinaire, tuxedo and all, who got bidders to surpass our expectations for the live auction. In the background, 26 volunteers worked to make the magic happen, from set up to tear down. Without the seamless blend of these key players, we could not have pulled off the night. The final number for this event was $16,617.60.
Not two months later, we were busy at work putting together an email campaign for the Seattle Foundation's GiveBIG event. This is a one day, 24-hour event, where we can truly make every dollar count through both personal and corporate matching donations and the GiveBIG stretch pool. This year, we had 10 BOD members step up and pledge to match $1,000 (you are all amazing). In addition, an anonymous donor pledged to match up to $2,500 for which we could not be more appreciative. It's always a nail biter with GiveBIG as progress is tracked in real time and you are never quite sure how it is going to turn out. At about 11 p.m., the last donation came in and we had reached $7,468! Although our goal had been $11,000 to pay for our second bipod/tripod, we had maxed out our matching donations and we are still waiting to see what corporate matching and stretch pool funds we will receive at the end of this month.
It truly is a humbling experience to witness generosity in action. WASART does amazing things within the community and continues to build upon its experience and reputation. But WASART would not exist without your commitment. These events were successful because of that and we hope you are as proud as we are! WASART is well on its way to raising the money needed to meet its operating costs for 2017. We only hold four true fundraising events a year and you, our members and donors, never fail to show up and support this organization. Every. Single. Time. Thank you!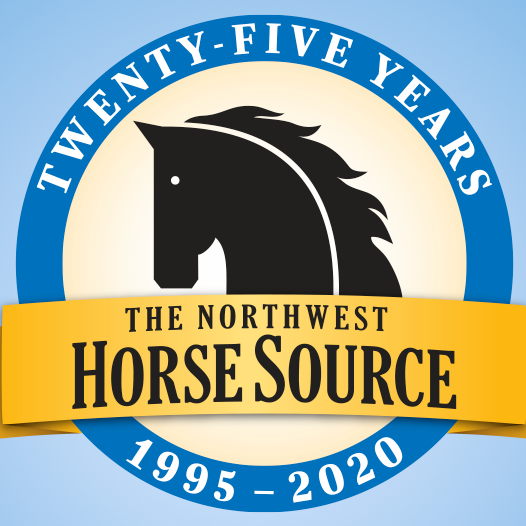 The Northwest Horse Source is an independently owned and operated print and online magazine for horse owners and enthusiasts of all breeds and disciplines in the Pacific Northwest. Our contemporary editorial columns are predominantly written by experts in the region, covering the care, training, keeping and enjoyment of horses, with an eye to the specific concerns in our region.