9 Practical Tips to Protect a Costly Piece of Equipment
by Laurie Cerny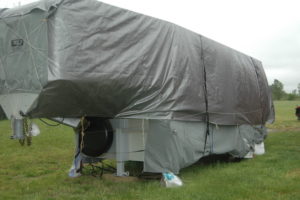 Horse trailers are one of the biggest equipment expenses for the horse owner. Even if you've bought yours new, over time it will show wear-and-tear. Sooner rather than later if you don't take care of it. Here are some practical ways to keep your trailer looking great for as long as possible:
Clean out trailer after every use. Clean out manure, sweep out dirt and sawdust, and wash walls and mats if necessary. Clean all hay and grain out from feed mangers. A paintbrush works great for cleaning out hay and grain from cracks and crevices. Blowing everything out with an air compressor at the end of the show season also helps.

Don't assume that aluminum trailers won't go bad. They will oxidize, especially in areas where moisture and urine pool, like under mats and around seams. Always haul with a generous amount of shavings along the back wall to soak up run-off from manure and urine. Pull mats out periodically and clean floor and let dry completely before putting them back in. If the trailer leaks, make sure to allow for drying by sticking pieces of wood under the mats to keep them up off the aluminum.

Cover or store horse trailers in between use. Trailer covers are awesome and help to prevent fading and oxidation. Cover sharp corners to prevent rips. If possible, store trailers indoors in a building with a cement floor, and without horses. Ammonia from urine will cause deterioration as will moisture in barns with dirt floors. Preserve tires and prevent dry rot on the sidewalls by covering them with tire covers or a tarp.

ArmorAll anything that's vinyl or rubber on your trailer. This means your tires, window and door seals, and padding on walls and stall partitions. Do not apply ArmorAll to mats as it will make them slippery. Applying this protector will keep the material pliable and prevent cracking and shrinkage.

Apply a wood preservative on trailers with wood floors. This should be done at least twice a year.  Make sure the floor is dry before applying.

Replace your own wood trailer floor. Replacing rotten boards, or the entire floor, will prolong the useful life of your trailer. In addition, doing it yourself will cost about one-fourth of what a trailer repair shop would charge for the job. For more information on replacing a floor go to http://backyardranch.com/Horse_Trailer_Repair_Part_1.htm*

Store your horse trailer accessories indoors for the winter. This means bedding, appliances, grooming supplies, hay bags, trailer ties, etc. Extreme temperatures and moisture will cause all of these things to mold and deteriorate. Store anything fabric in a tote with a couple of scented dryer sheets.

Winterize horse trailer dressing room/living quarters. Drain and winterize the plumbing system on your living quarters.  Remove any food, and other products that might freeze or spoil over the winter. Scatter mothballs throughout – they will help to keep mice and other pests out.

Maintain your horse trailer's exterior. Wax steel trailers at least once a year
(Turtle Wax 1-Step Wax & Dry works great and is beyond easy to use. You can do a gooseneck trailer in about one hour with this). Acid wash aluminum trailers every 2-3 years (if you don't have a horse trailer dealer/shop that does acid-washing try your larger truck stops, they usually have acid washes that cost around $50 for a trailer). You can also do it yourself at home with one of the many products made for aluminum trailers that are out on the market. Address any minor rust spots before they rust through. Remove rust with a wire brush or by sanding. After, apply a base coat of rust inhibitor paint followed by a coat of enamel that matches your trailer's original color.  Even on aluminum trailers you will want to keep up with anything that's metal like the door handles and latches and the hitch.
With regular preventative care, you can keep your trailer looking—and functioning—great for a long time.
*This link was no longer active at the time this article was added to the website in 2018.
Published November 2013 Issue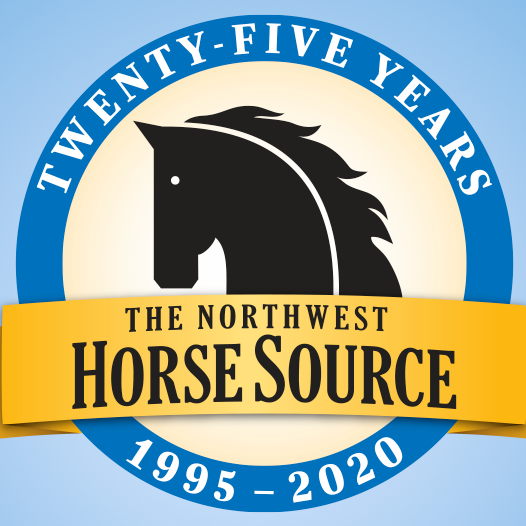 The Northwest Horse Source is an independently owned and operated print and online magazine for horse owners and enthusiasts of all breeds and disciplines in the Pacific Northwest. Our contemporary editorial columns are predominantly written by experts in the region, covering the care, training, keeping and enjoyment of horses, with an eye to the specific concerns in our region.