Sometimes the Best Presents Aren't Gift-Wrapped
By: Karen Pickering
I'm amazed at the unexpected gifts that come into my life. This spring, Gina Fresquez of Purina invited me on an all-expenses paid trip to the Purina Research Farm in Gray Summit, Missouri. I've just returned from this trip; what an incredible adventure! We started off with a tour of the Anheuser-Busch Brewery in St. Louis and visited the Budweiser Clydesdales that live there. (They feed Purina, of course.) The horses' accommodations are amazing.
I received great information at the Purina research farm, but most importantly I gained a resource to share with all my readers. If you ever have a chance to visit there, it's well worth your time. For details on Purina's research farm visit www.purinamills.com/farm.
One of the best things about my career is the diverse group of people I meet. Whether it's at a conference, horse show, expo, or a clinic, there are people I've befriended and look to for guidance and information. I do my best to share this knowledge and bring you articles each month that help you be a better horse owner. The writers who contribute to the magazine give valuable information and have generously written for the magazine, some for a number of years. I'm grateful to all of them for making the magazine a success.
I want to offer some gift-giving ideas, since that is the theme of this issue. We are bringing you a great online holiday gift guide on November 15th, with many ideas on how to shop for the horse person in your life. One thing to consider is the gift of knowledge. Whether you give a book, a clinic, or even a coaching session from someone like Jen Verharen of Cadence Coaching, an intangible is often the greatest gift you can give someone. Many businesses offer gift certificates. You might not know exactly what to get someone so perhaps a gift certificate is the way to go.
I've always been hungry for knowledge and I live for books and seminars that are motivational. I've just started a yearlong course with the Proctor Gallagher Institute and look forward to inspiring others with what I learn. I'm also finishing up Jen Verharen's course and absolutely love and recommend it. If you're into building your equine business, she's your girl!
Finally, the gift of time is something that really means a lot. I cannot begin to thank the people who donated time to help me get our farm in shape after my husband's stroke. We all will experience a need at some point in our lives. I look forward to the chance to pay it forward someday!
Quote: "Blessed are those who can give without remembering and take without forgetting."
~ Elizabeth Bibesco – 1897-1945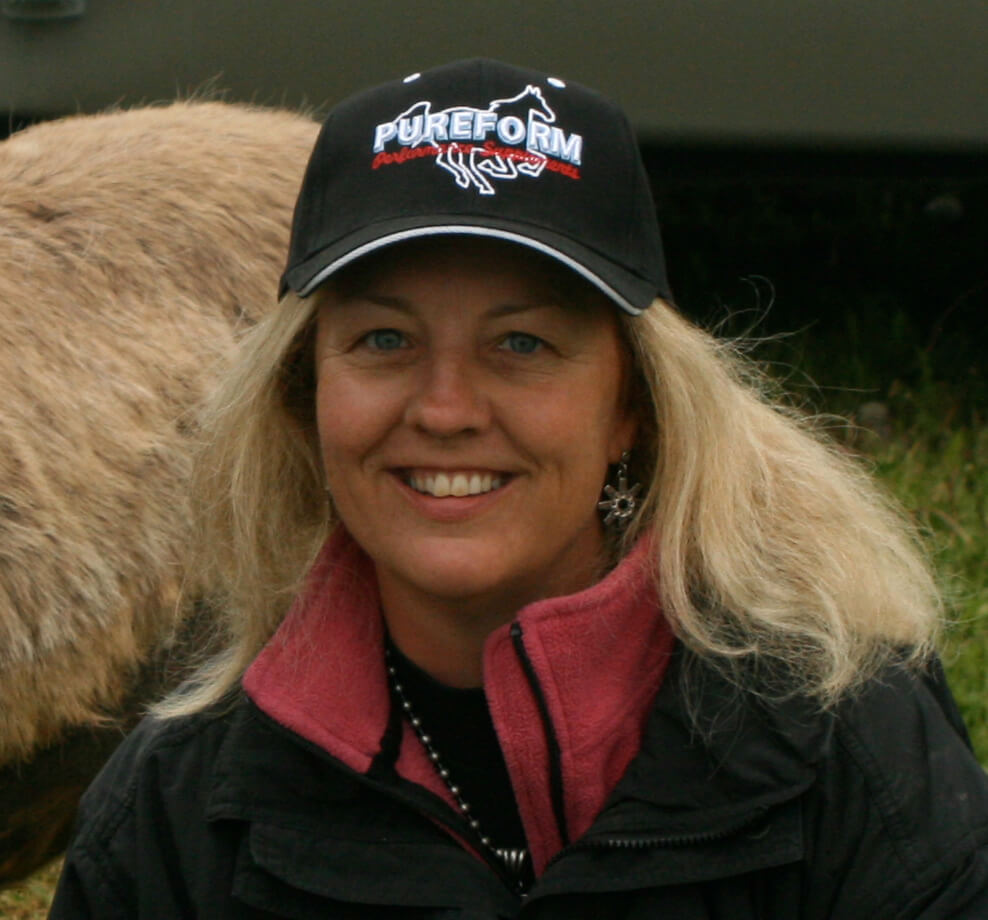 Owner/Publisher Karen's lifelong love of horses began at a very early age when she wore out a couple of rocking horses before convincing her parents to get her the real thing. That ill-tempered bay gelding, Brandy, was a challenge for the young horsewoman, but it drove her ambition to become a horse trainer. After attending Canyonview Equestrian College's Horsemanship Program, Karen realized she needed work that was a little more lucrative than training, so she took a job with Customs Brokerage to pay the bills. There, she discovered an affinity for computers and a talent for creating informative, entertaining newsletters. The Northwest Horse Source began as such a letter in December 1995, with a distribution of 1000 copies for its 12 black and white pages.  Now 25 years later, it's a print and online magazine and website with a reach of over 10,000 per month and growing! Not bad for the results of one woman's dream to work with horses!
Today, Karen remains involved with every aspect of the magazine and treasures the community of thousands who share a common passion.