Planning Ahead is an Essential Part of Life
By Karen Pickering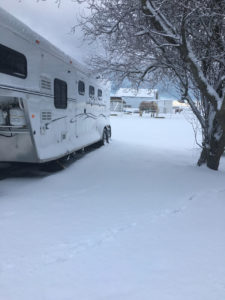 I long for t-shirt weather and lazy afternoon trail rides. As I write this column it's February 26th, the Monday after a crazy weekend of six inches of snow and super cold weather. We just finished the Small Farm Expo in Lynden this past weekend, and are now preparing for the Washington State Horse Expo in Ridgefield. Sometimes working so far ahead can be difficult as it's so easy to live in the moment. In today's world of social media everything is pretty much instant! It feeds our hunger for instant gratification.
The downside of instant gratification is we no longer plan ahead. For me it's important to be present but also always looking ahead. By the time I finish this issue I will have been at three expos. I'll be ready for some rest, relaxing trail rides with April, and new driving adventures with Chloe, my miniature horse. Perhaps I'll see some of you in our travels.
I love the month of April. Flowers are peeking their heads up through the dirt, horses are shedding, and life somehow feels fresh and new. I'm reminded how grateful I am to own two horses and start each day taking care of them. It fills my soul to have horses and I can't imagine life without them. Spring is a special time of year with new life, baby horses, and a fresh start.
Perhaps you're planning a move or a building project. This time of year always sparks interest in looking at horse properties. It's fun to see how people arrange their horse facilities. Whether it's a small farm or big training operation, it still takes planning. We will soon announce the winner of our Farm Design Contest in conjunction with the Whatcom Conservation District. What would you do with $3,000 for farm improvements?
Finally, I'm happy to share another amazing story of a woman whose life passion is helping others through her horses and coaching program. Read Heidi Snider Kauffman's story on page 6. I hope to spend more time in the saddle this year. Life can be challenging but I live to rise above those challenges and share new adventures with friends. I'm truly blessed by the people I get to work and ride with!
Have a great month and enjoy the ride!
Quote: "If you want to lift yourself up, lift up someone else." – Booker T. Washington – 1856-1915, Educator and Author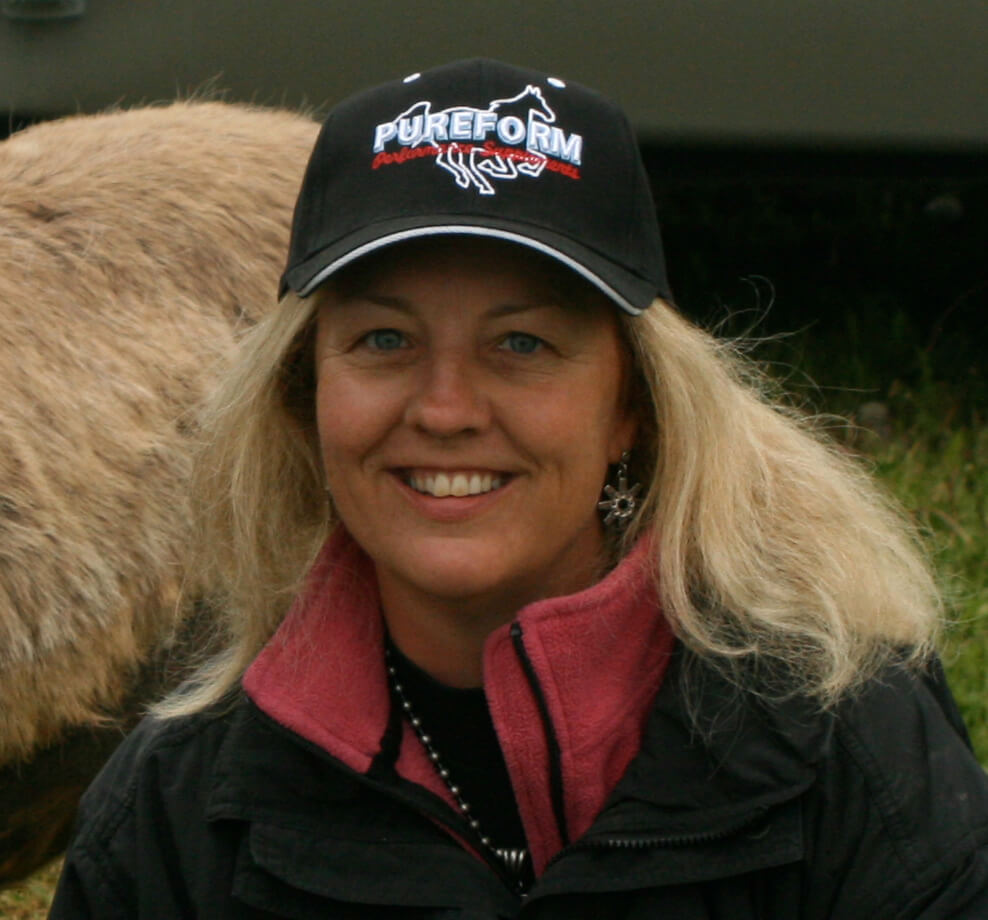 Owner/Publisher Karen's lifelong love of horses began at a very early age when she wore out a couple of rocking horses before convincing her parents to get her the real thing. That ill-tempered bay gelding, Brandy, was a challenge for the young horsewoman, but it drove her ambition to become a horse trainer. After attending Canyonview Equestrian College's Horsemanship Program, Karen realized she needed work that was a little more lucrative than training, so she took a job with Customs Brokerage to pay the bills. There, she discovered an affinity for computers and a talent for creating informative, entertaining newsletters. The Northwest Horse Source began as such a letter in December 1995, with a distribution of 1000 copies for its 12 black and white pages.  Now 25 years later, it's a print and online magazine and website with a reach of over 10,000 per month and growing! Not bad for the results of one woman's dream to work with horses!
Today, Karen remains involved with every aspect of the magazine and treasures the community of thousands who share a common passion.