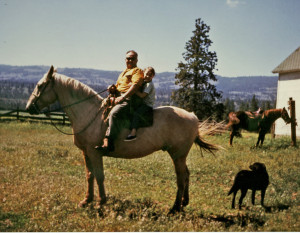 With Father's day approaching I often reminisce about the good times spent with my Dad. He grew up on a farm in Alberta in a little town called Clive. They used horses for all their farm work (imagine having horses that actually work for a living!). I was always a "Daddy's girl." We did everything together and when I was about 10 years old my constant begging for a horse finally paid off. My first horse was an ill-tempered gelding named Brandy. Mom and Dad paid $125 for him. I loved that little horse and rode the socks off him. Soon, I talked my Dad into getting a horse so he could ride with me.
Even though my Dad was busy building houses, preaching and taking care of our small acreage, he always managed to find time for me. When we moved to a bigger property in the late 70's he built a barn for me and my growing herd of critters. I still have the same barn today and it's a place I feel Dad's presence. He passed away in 1989 from a heart attack and I've never been the same without him. Still, his values have stuck with me over the years.
I often wish he could have been around as I started the magazine. He loved people and would talk with anyone. He always had a kind word of encouragement and a genuine love of life. Life is so precious and spending time with friends and family is so much more important than working towards financial gain. With Mark's recent stroke, I'm much more aware of how short and precious life is and so grateful for the people in my life.
Finally, I'm happy to announce the arrival of a new website coming very soon. It will have more images and much easier navigation. We hope you'll love the new design—watch our Facebook page for updates! Enjoy your summer.
Quote: "Kiss slowly, laugh insanely, live truly and forgive quickly."
~ Paulo Coelho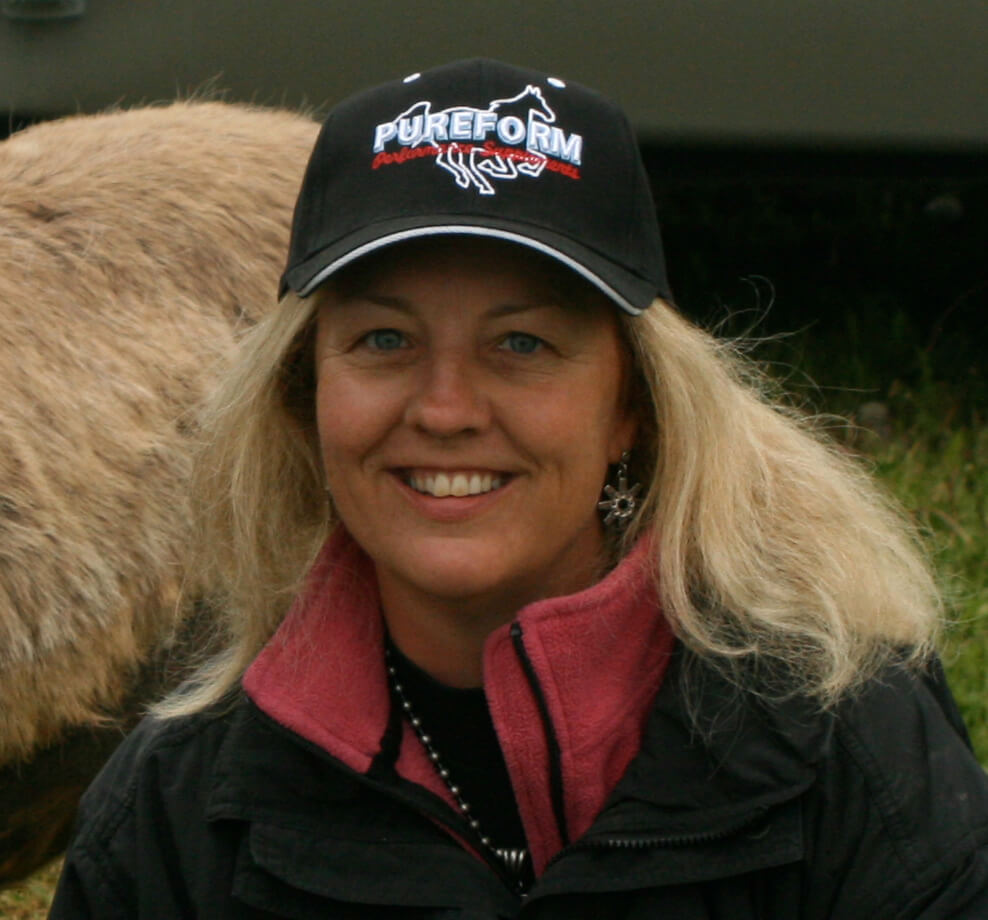 Owner/Publisher Karen's lifelong love of horses began at a very early age when she wore out a couple of rocking horses before convincing her parents to get her the real thing. That ill-tempered bay gelding, Brandy, was a challenge for the young horsewoman, but it drove her ambition to become a horse trainer. After attending Canyonview Equestrian College's Horsemanship Program, Karen realized she needed work that was a little more lucrative than training, so she took a job with Customs Brokerage to pay the bills. There, she discovered an affinity for computers and a talent for creating informative, entertaining newsletters. The Northwest Horse Source began as such a letter in December 1995, with a distribution of 1000 copies for its 12 black and white pages. Since then, it has grown into beautiful, all-gloss magazine with the largest coverage of any free equine publication in the Northwest – a distribution of over 14,000 copies and over 500 locations monthly. Not bad for the results of one woman's dream to work with horses!
Today, Karen remains involved with every aspect of the magazine and treasures the community of thousands who share a common passion. Somewhere in the wee hours of the early mornings and late evenings, she still finds time to care for April, her gorgeous and sweet-tempered Quarter Horse.