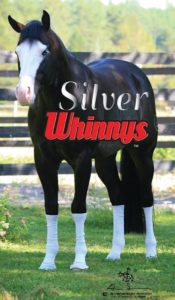 When veterinarian Dr. Erica Lacher of Florida's Springhill Equine Veterinary Clinic responded to a farm call last August, she found a textbook example of why horse pastures and retired farm equipment don't mix. Coby, a 20 year-old Paint horse had broken into an old parked horse trailer (assumed locked) and fallen through its rotted wooden flooring, shearing the flesh from his lower legs all the way to the bone.
By week three in the healing process, Coby no longer needed a splint and Dr. Lacher switched to putting the horse's legs in Sox For Horses ® Silver Whinnys ®.
"I could have started using Sox earlier," says Dr. Lacher.  "I was amazed how well his tissue responded. From a scientific standpoint, I knew the silver could work. I just didn't expect it to work so fast. The socks were easy for his owner to put on and off and cut down on the costs of bandaging. Most of all, Coby's wounds looked fantastic."
Silver Whinnys are designed to assist in healing difficult injuries like Coby's, while giving veterinarians a superior option in a bandage and barrier. They allow air to reach skin while embedded silver in the yarn inhibits growth of bacteria, fungi, and mold in the socks, providing a clean environment around each leg. The yarn wicks moisture from skin, creating a dry tissue surface; and insects cannot penetrate its double layer to inflict damage or infection.
Read whole story HERE (Warning – graphic images)
Sox For Horses ® Inc. is an American-made product and company. Summer Whinnys ® and Silver Whinnys ® equine leg wear have been helping horses since 2007. Visit www.soxforhorses.com or call (850) 907-5724.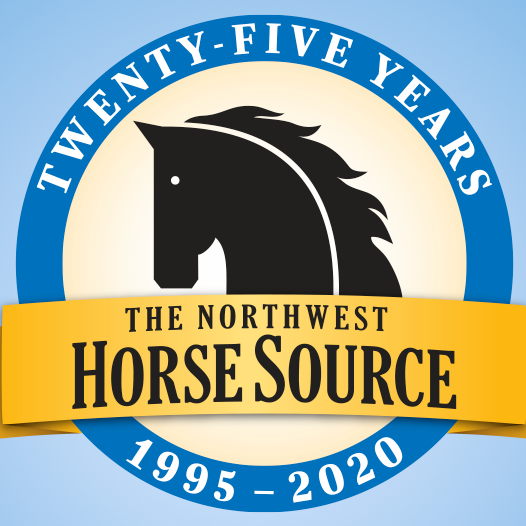 The Northwest Horse Source is an independently owned and operated print and online magazine for horse owners and enthusiasts of all breeds and disciplines in the Pacific Northwest. Our contemporary editorial columns are predominantly written by experts in the region, covering the care, training, keeping and enjoyment of horses, with an eye to the specific concerns in our region.