SILVER WHINNYS®
THE PROOF

IS IN THE RESULTS!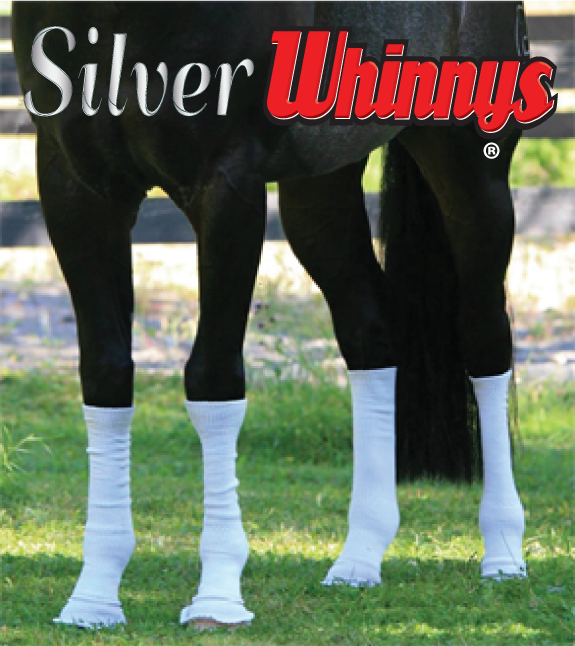 Silver Whinnys® maintain a hygienic environment around the legs useful for reducing dirt, debris and bio-burden near any pre-existing sores and wounds.
They serve as an outstanding alternative to bandaging, and fly protection, a barrier used to protect legs while scratches; mud fever, summer sores, or wounds heal. The socks breathe, allowing air to reach the skin surface, while moisture-managing yarns keep skin tissue dry.
The high-performance yarn continuously protects the socks from playing host to bacteria, fungus, mold and mildew in the toughest conditions and will not degrade or wash out for the life of the socks regardless of how many times they are machine washed and dried.

One mare in just a few days was almost completely healed. I tried them on a chronic leg wound on a different horse that had granulation tissue that would bleed and never close and had failed to improve with antibiotics. After two days, the wound was no longer bleeding or thick around the edges. It went from fire-red to light pink and showing a thin epithelium. I was thrilled. I've had good results using the Silver Whinnys and while not a cure for all cases of Equine Pastern Dermatitis, the pull-on equine socks protect the skin and allow second infection to heal." – Rosanna Marsella, DVM, Award-Winning veterinary dermatologist, research author and full Professor at the University of Florida, College of Veterinary Medicine.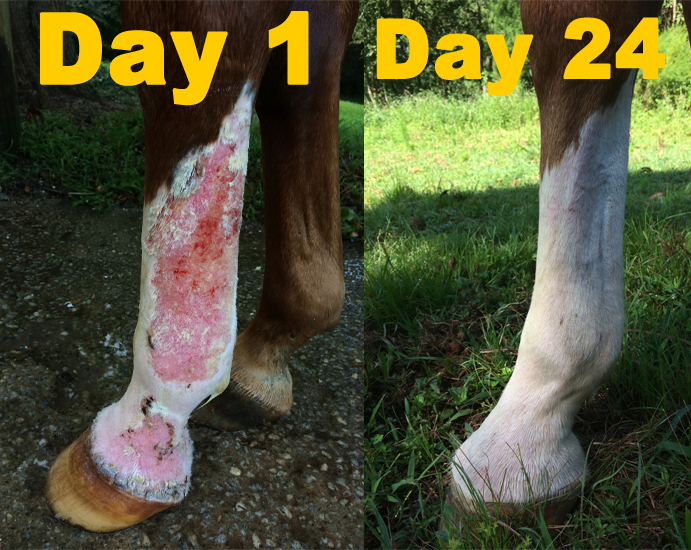 So far, I've had unanimous success in alleviating every problem I've applied the socks to." – Steve Soule DVM, USET Veterinarian, West Palm Beach Equine Hospital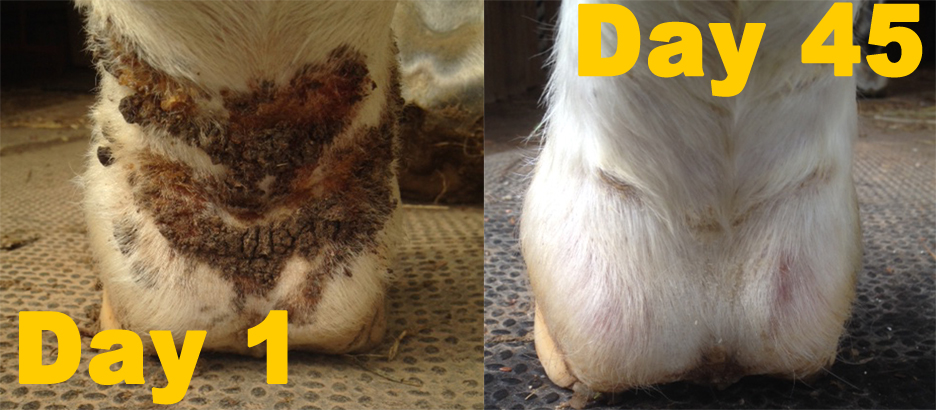 When I originally saw the socks used, I kept them in the back of my mind but was skeptical, as I am about most things. I don't believe jack until proven otherwise, but I can't argue with the results I've seen while using the Silver Whinnys." – Erica Lacher, DVM, Springhill Equine Veterinary Clinic

Not only am I a horse and donkey owner, I am a veterinarian. I have recommended the socks made by Sox For Horses, Inc. to owners who have horses that suffer from many ailments including but not limited to arthritis, founder, skin sensitivities, fungal infections, wounds and post surgery bandaging. I have also found that the decreased stomping because of flies saves hooves from breaking up." – Laureen Bartfield, DVM

This is by far the easiest treatment with the fastest results that I have seen in my five years of treating this." – M. Hoague,  Vet Tech,  VT, Her own horse.

Silver Whinnys saved my horses! I have two Hanovarians that were suffering terribly from Mud Fever. I had tried everything and nothing worked. Within days of using the sox I saw improvement and in about 20 days it was completely GONE! These socks need to be a staple in every barn." – Kristine Lindley, equine owner. AL
Read many more testimonials and look at actual studies on the website: www.soxforhorses.com. Call Sox For Horses, Inc. at 850-907-5724.
Email: soxforhorses@gmail.com  MADE IN AMERICA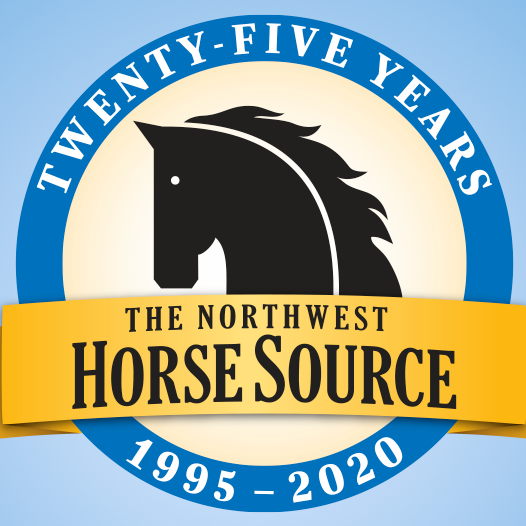 The Northwest Horse Source is an independently owned and operated print and online magazine for horse owners and enthusiasts of all breeds and disciplines in the Pacific Northwest. Our contemporary editorial columns are predominantly written by experts in the region, covering the care, training, keeping and enjoyment of horses, with an eye to the specific concerns in our region.