Expos, Equine Sports and Plenty of Recreation
Welcome to our May "Equine Sports and Recreation" issue. This is such a fun time of year. Events are well underway and we actually may have some dry trails. There really have been lots of new activities this year. Many facilities are adding obstacle courses for training and events. Now, there's no excuse not to practice before hitting the trail. Obstacle courses help you focus on body position, clear cues and proper execution of the obstacle. Take it slow, breathe and have fun.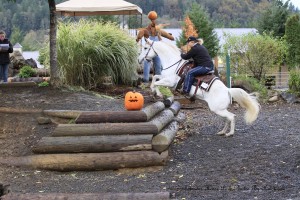 Since my husband's stroke in December I've not been on my horse. Our lifestyle has changed, but I know getting back in the saddle will help bring some normalcy to life again. For whatever reason, riding and working with my horses helps keep me grounded. During this time I've discovered how valuable creating a schedule is; without a schedule things just don't get done.
There was a great deal of information on trails and trail gear at this year's Northwest Horse Fair & Expo. It was a fantastic event. I hope you all get the chance to attend next year. If you've never been, it's always a great way to spend 3 days filled with shopping, clinics and plenty of fun. I look forward to the expos every year and never miss this one. It's been going for 16 years now. Albany, Oregon is a bit of a drive from Blaine, but it's always worth the trip.
This month we introduce you to Equine Trail Sports. This organization is fairly new and is growing in our region by leaps and bounds. I had the pleasure of winning a buckle this past year in the intermediate division. What a great experience! The shows are low stress and I really like the scoring system. Best of all, it's not a timed event. Read all about ETS on page 6.
I hope to get back in the saddle soon. I'm navigating through many challenges, but we have an incredible, giving, helpful horse community to support us along the way. I am truly blessed. See you at a show, on the trail or sorting cattle in the near future.
Quote: "God grant me the serenity to accept the things I cannot change, the courage to change the things I can and the wisdom to know the difference."
~Reinhold Niebuhr
Published in May 2015 Issue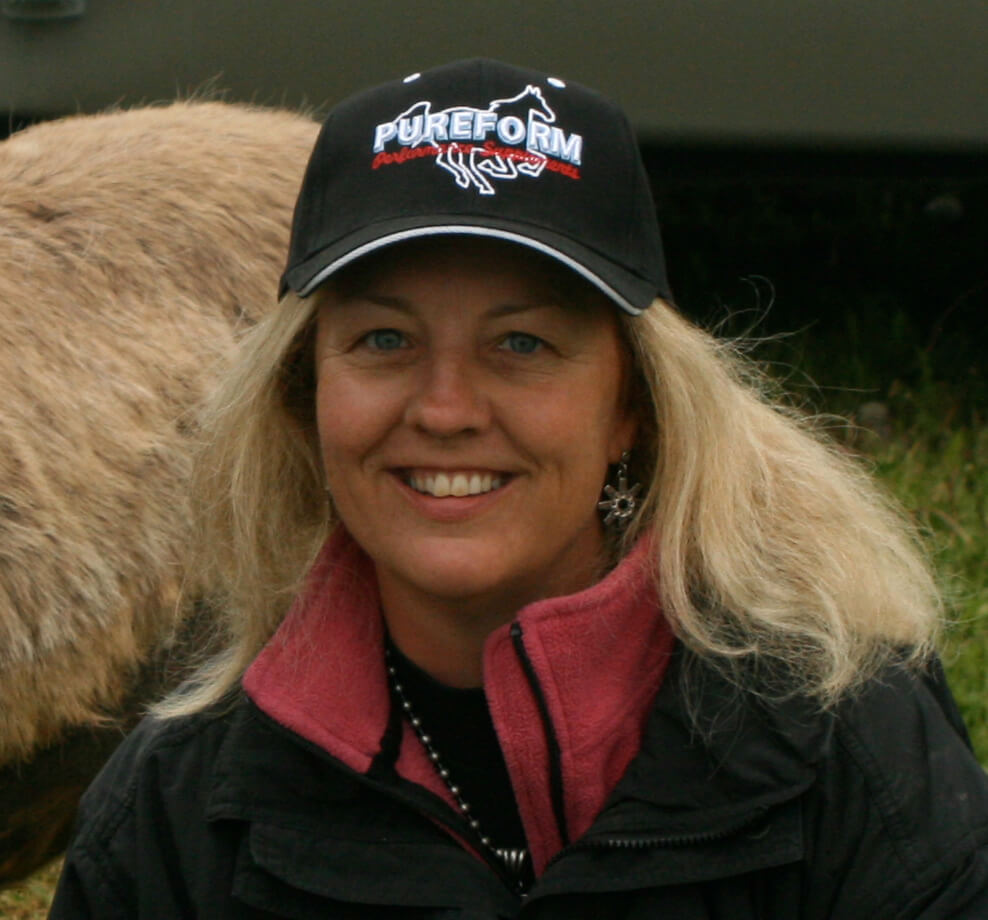 Owner/Publisher Karen's lifelong love of horses began at a very early age when she wore out a couple of rocking horses before convincing her parents to get her the real thing. That ill-tempered bay gelding, Brandy, was a challenge for the young horsewoman, but it drove her ambition to become a horse trainer. After attending Canyonview Equestrian College's Horsemanship Program, Karen realized she needed work that was a little more lucrative than training, so she took a job with Customs Brokerage to pay the bills. There, she discovered an affinity for computers and a talent for creating informative, entertaining newsletters. The Northwest Horse Source began as such a letter in December 1995, with a distribution of 1000 copies for its 12 black and white pages.  Now 25 years later, it's an online magazine and website with a reach of over 10,000 per month and growing! Not bad for the results of one woman's dream to work with horses!
Today, Karen remains involved with every aspect of the magazine and treasures the community of thousands who share a common passion. Somewhere in the wee hours of the early mornings and late evenings, she still finds time to care for April, her gorgeous and sweet-tempered Quarter Horse.