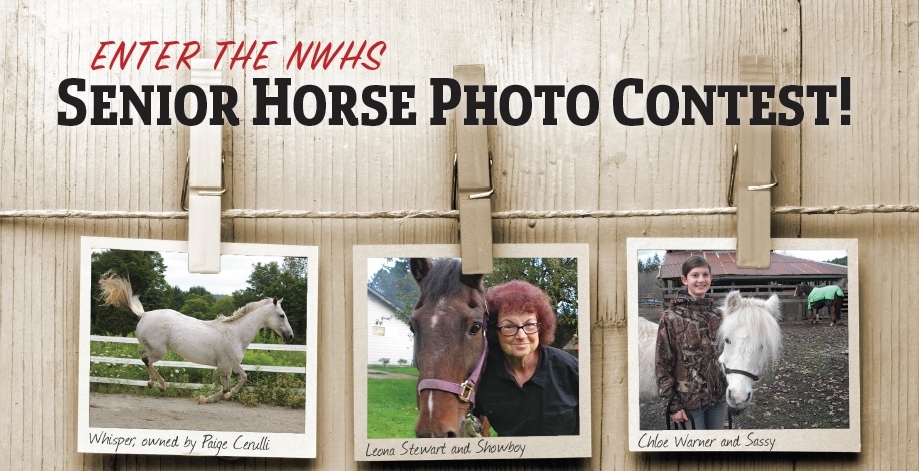 Capture a special moment with your senior horse for a chance to win!
Do you have an aged horse that's been special in your life? Capture a treasured moment in time and enter your photo in our Senior Horse Photo Contest. Prizes will be awarded for Youth Category (age 13-18) and Adult Category (age 18+).
ENTRY DEADLINE: OCTOBER 15, 2017
WINNERS WILL BE NOTIFIED BY NOVEMBER 15, 2017
GUIDELINES
• Photo must be taken by you, a friend, or a family member – not by a paid professional photographer.
• Digital photos must be high-resolution .jpg images at least 300 dots per inch (dpi) at 3 x 5 inches
• Hard-copy mailed photos* should be 5 x 7 inch or larger, printed on quality photo paper
• Photos must be accompanied by a 1-2 sentence caption along with the horse's name and age. Caption text may be typed in the body of an email or mailed along with your hard copy photo.
• Include your name, postal address, email address (if available) and phone number
• Indicate whether your entry is for the Youth Category (age 13-18) or Adult Category (over age 18)
* MAILED MATERIALS WILL NOT BE RETURNED; SEND ONLY COPIES
SUBMITTING YOUR ENTRY
• Email to editor@ nwhorsesource.com with the subject: "Senior Horse Photo"
OR
• Mail to:
The Northwest Horse Source
Senior Horse Photo Contest
PO Box 717 • Blaine, WA 98231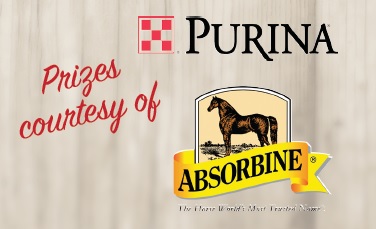 Please note that time does not allow us to acknowledge receipt of entries, whether by email or postal mail.
PRIZES
• The Absorbine Senior Horse Care Package
• Four $10-off coupons from Purina
• Publication in our December 2017 issue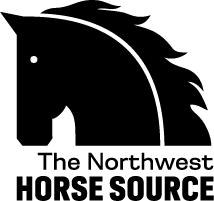 The Northwest Horse Source is an independently owned and operated print and online magazine for horse owners and enthusiasts of all breeds and disciplines in the Pacific Northwest. Our contemporary editorial columns are predominantly written by experts in the region, covering the care, training, keeping and enjoyment of horses, with an eye to the specific concerns in our region.