Champion of Equine Wellness
by Catherine Madera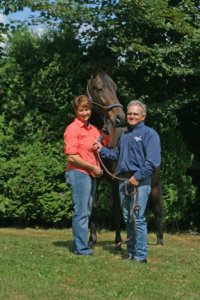 Daily the calls come in: an aged horse, no longer useful because of arthritis, an ex-race horse with a bowed tendon, a horse with chronic string halt. Equine bodies broken down or breaking down, their owners hopeful a supplement company might be the answer for a special friend. While this is a typical day for Shelley and Cal Nyuli, every caller, every horse, matters to the owners of SciencePure Nutraceuticals Inc. and its knowledgeable staff.
The path to many successful businesses can, on the surface, appear random. In the case of the Nyuli's, one might wonder how two world class body builders ended up creating, among other things, the original joint supplement for horses—Glucosamine Plus. The success of SciencePure, winner of multiple awards, shows a remarkable "meant-to- be" scenario when one examines the life experiences which prepared the Nyuli's to build an equine supplementation company.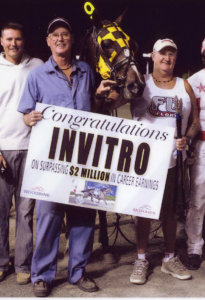 Cal and Shelley Nyuli have always been interested in building better bodies. Their early focus and effort centered on the sport of competitive body building and both native Canadians hold titles: Cal with three Canadian lightweight championships and Shelley with her own middleweight championship. Then each suffered injuries that prevented them from turning professional. Forced to pursue other paths to excellence, Cal obtained a degree in chemistry to further his interest in designing nutritional products and Shelley got into computer animation. Young and ambitious, the couple fortuitously rented a house near Fraser Downs in Surrey. Every day Shelley walked by the track and watched the horses being trained. At the same time, Cal began receiving calls at his new job at Champion's Choice, a nutritional company, from horse trainers regarding the feeding of human supplements to horses. Cal holds a Bachelor's of Science in bio-chemistry and with both Nyuli's experienced in building human bodies through the science of nutrition, it was only a matter of time before a bigger picture began taking shape. 
SciencePure was birthed in 1997 and Cal immediately began testing his formulas on equine athletes, many of the horses owned by trainers he had met while working at Champions Choice. The issues besetting racehorses are serious. They include inflammation and joint pain, often due to overtraining, as well as bleeding (in the lungs). The first successful product for SciencePure was Curcuzone, a potent standardized herbal anti-inflammatory formula. Glucosamine Plus came soon after, along with Performance One, an all-in-one supplement. True to the company's name, each was grounded in science. 
The world of equine supplementation is full of grandiose claims. With hundreds of products now on the market, it can be hard to know who to listen to and what to believe.
"There are now over 250 joint products offered in North America and most of them are copies (with slight changes) of Glucosamine Plus, which is the original formula that started it all," says Shelley, who says she understands consumer confusion when it comes to supplementation. "You don't have to know it all, just talk to the right people. Biochemists love our formulas because they see the value and scientific synergy in our formulas in relationship to absorption of active nutrients into the blood stream."
The synergy of SciencePure products has proven itself over and over in the last 16 years. The company's first award came in 1999 at the Spruce Meadows Equine Fair in Alberta where Glucosamine Plus won the "New and Most Innovative Product" of the year. The same award was given, in subsequent years, to Curcuzone and CT Support—Equine (VetFORM). SciencePure has also received the Silverman Award of Excellence from the Langley Business Development and also "Business Excellence" by the Horse Council, BC. The best reward to the Nyulis, however, comes from satisfied customers and the knowledge horses are enjoying better health and wellness because of their products.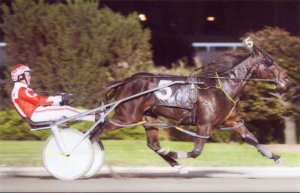 Chemistry aside, the passion behind the excellence of SciencePure remains centered on the horse. Shelley, in particular, has a lifelong love of horses which began while riding in Alberta as a youth. She and Cal have owned both Thoroughbred and Standardbred racehorses and currently breed the latter at their 20+ acre property in Abbottsford. A perfect day for Shelley still begins and ends with horses.
"Feeding and saying good morning to each and every one is the best part of my day," says Shelley, who personally mixes the grain and supplements for the 15-26 horses that live on the property on any given day. She rides both English and western, joins girlfriends on the trail, and enjoys retraining horses when their racing days are over.
"That's when my fun starts because I train them for the saddle for someone who will love and care for them the way they deserve," says Shelley.
Loving and caring for horses; all in a day's work at SciencePure.
For more information about SciencePure and its equine and small animal wellness products visit www.sciencepure.com, www.pureformequinehealth.com or call 1.877.533.9163. You can also find them on Facebook – PUREFORM FAN PAGE
Published October 2012 Issue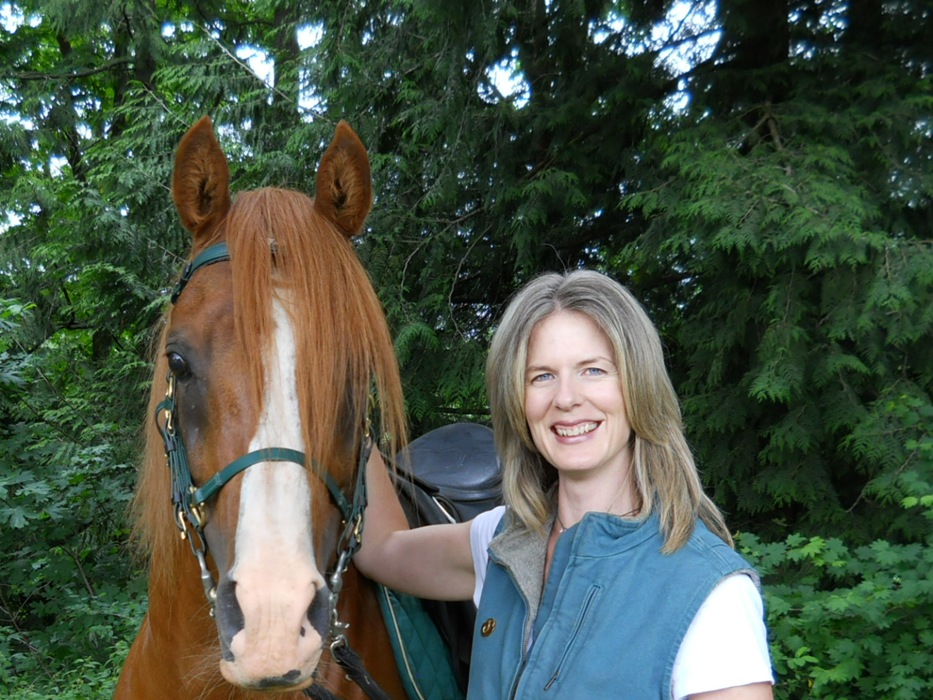 Catherine Madera served as editor of the Northwest Horse Source for five years. She has written for numerous regional and national publications and is a contributing writer for Guideposts Magazine and the author of four equine-related books. She has two grown children and lives with her husband and three horses in Northwest Washington.