Inspiration Abounds in the Beautiful Pacific Northwest
by Catherine Madera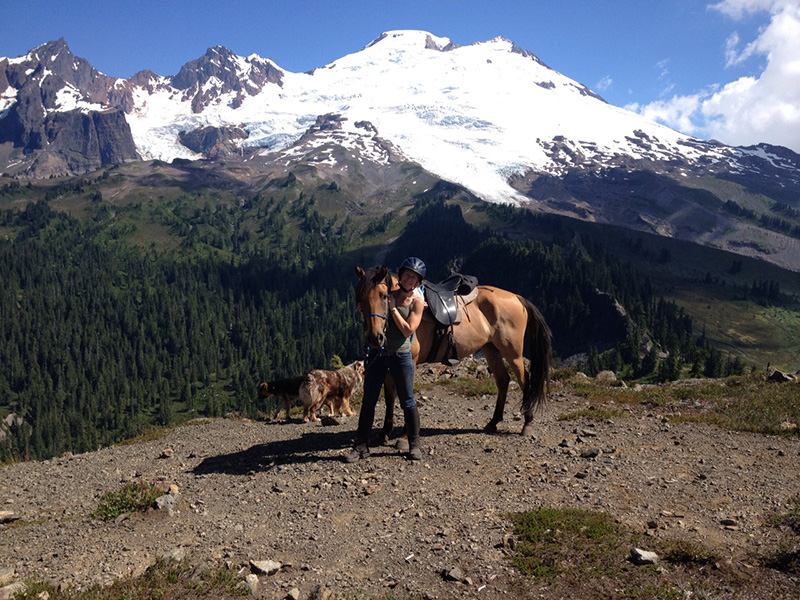 Like so many Americans, I spend far too much time in front of a screen. I love my life as a writer and editor, but it requires long hours sitting at a desk. Rather than getting lost on a sun soaked trail, I'm too often lost in my own mind and the endless sorting of words. According to a Washington Post article by Richard A. Lovett, this isn't a good thing. Long hours sitting down is not just unhealthy, it can result in premature death.
As deadline approached for this issue, I found myself tired and stale, no fresh ideas in sight (or, rather, in mind). Fortunately, columnist Laura Schonberg had contacted me about riding up into the Mount Baker wilderness. Feeling the pinch of time, I almost cancelled out on her so I could spend more time in front of the computer. The day was beautiful though and I figured time outside would refill my creative tank. I was right! As my young horse Mateo navigated some tricky terrain under a spectacular mountain backdrop (shout out for the hardy and handy American Mustang!) my spirit soared. I hope you all are making time to enjoy your horse and savor summer in the Pacific Northwest. It is a piece of heaven, good for the body, mind and spirit.
This month is our educational opportunities issue and we highlight a great one coming up in October: The Mane Event. Not your average expo, this event has been inspiring horse lovers for over 10 years. And make sure to check out Laura Schonberg's regular online column, Over 40 and Horse Crazy, at nwhorsesource.com. It's full of useful training tidbits to keep you learning and growing with your horse.
Ride on and learn!
Published in August 2015 Issue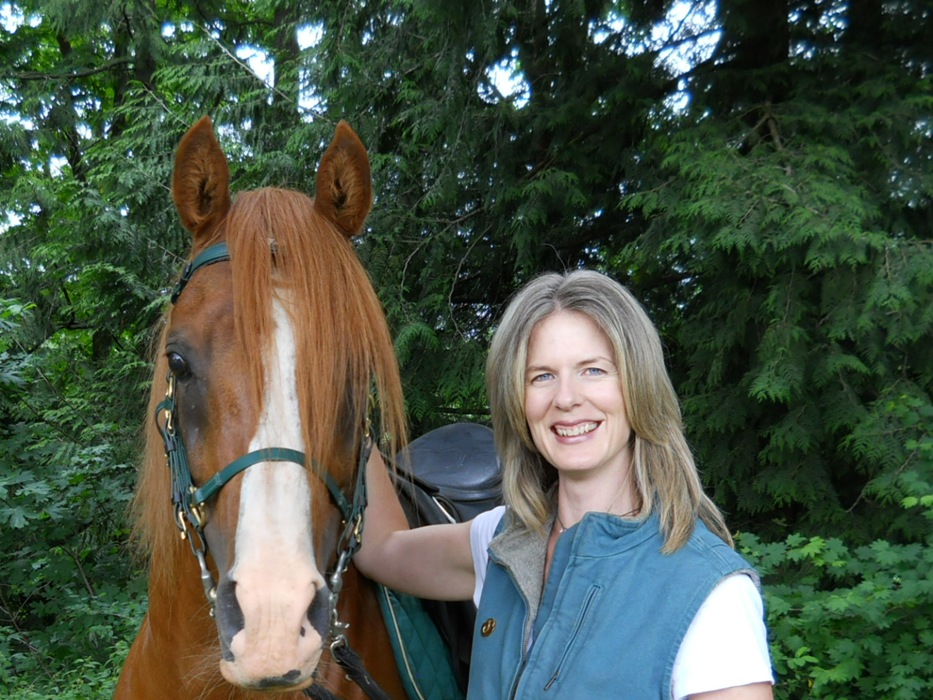 Catherine Madera served as editor of the Northwest Horse Source for five years. She has written for numerous regional and national publications and is a contributing writer for Guideposts Magazine and the author of four equine-related books. She has two grown children and lives with her husband and three horses in Northwest Washington.