Highlights of 2012 Plus WSQHA Shows Planned for 2013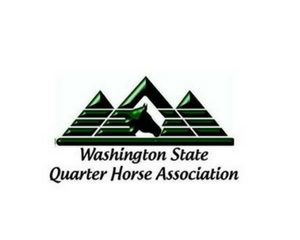 WSQHA wrapped up 2012 with one of our most successful show seasons to date! We kicked off the year at our May Trophy Circuit with record youth and novice numbers. At this show we paid out over $5,000 in class awards and our May Futurities paid out $2,380.00!  Those that won spent their hard earned "bucks" at the onsite vendors. In June we put on our first "Boot Camp" and Rookie Novice Show. It was a huge success. Thank you to Genny Miller, Marti and Larry Zable and Paige Stroud for providing our informative free clinics and Amy Foster for designing darling T-shirts for participants. Class winners qualified for the novice championships. WSQHA was proud to host their first Region One championships in Spanaway. For the first time ever AQHA Points were available in the concurrent AQHA classes! We look forward to our move to Monroe for the next two years. The show committee wrapped up the year with our six judge September show. This show offers both class awards as well as a circuit winner in each class and wonderful all-around awards.  We offered over $7,000.00 in circuit awards – $8,000.00 in all-around awards. On top of the circuit awards we still offer our class awards of vendor bucks which again topped $5,000.00. The NW Emerald is known for its futurities which paid out $6,720.00. New this year is an open schooling show January 12-13 in Monroe. Come join us for two days of fun and schooling classes to prepare you for the show season. We will be kicking off our membership drive with discounts for 2013 WSQHA members as well as drawings for those that join WSQHA at our first show of the year. Then mark your calendar for two state affiliate shows May 24-27, the Trophy Circuit, and NW Emerald September 5-8. Our Rookie/Novice Show moves to Lynden, Washington July 13-14. WSQHA again hosts the Region One AQHA Championships and Concurrent AQHA Show August 13-18th in Monroe, Washington. For more information on the above events contact Lisa Gardner at cuteloper@aol.com or 253-208-8319.
Published December 2012 Issue
WSQHA is the AQHA affilate group for Washington State. WSQHA is committed to encouraging the growth and development of the American Quarter Horse through showing, trail rides, community outreach and much more!