Riding Styles is the result of months of collaboration between Dr. Susan Cain, graduate student Stephanie Tribo and graphic designer Debi Giese. Dr. Cain holds a doctoral degree in organizational leadership, and is a licensed clinical social worker, corporate coach and consultant. She has co-authored several books focusing on the work of New York Times best-selling author Monty Roberts. Find her books Life Lessons From The Man Who Listens to Horses and Horse Sense for Leaders: Building Trust-Based Relationships on Amazon.
The assessment and coming book will help riders of all levels create an optimal relationship with their horse. Download a free, short form assessment or purchase the full version for $10 at ridingstyles.com.
Editor Review: Often, the best way to experience growth and change in life is by goal setting, actually writing down where we are and where we want to go. This affords the clearest picture and most accurate information as opposed to simply "thinking about it." That's why I found the Riding Styles assessment helpful, even the abbreviated version. It gave me a clearer picture of my style of horsemanship—both the strengths and weaknesses. I am mostly an "S" style (steady, calm and consistent), with just a bit of "C" (conscientious and precise) thrown in. Interestingly, one of my main weaknesses is avoiding risk, something I've been pondering recently. The assessment encouraged me to make some positive changes with my horses.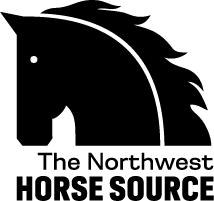 The Northwest Horse Source is an independently owned and operated print and online magazine for horse owners and enthusiasts of all breeds and disciplines in the Pacific Northwest. Our contemporary editorial columns are predominantly written by experts in the region, covering the care, training, keeping and enjoyment of horses, with an eye to the specific concerns in our region.