Are We Changing with the Times?
By Karen Pickering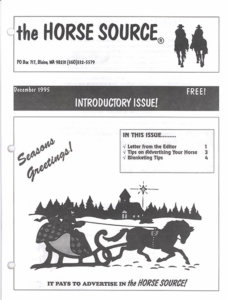 I've been publishing the Northwest Horse Source for a long time. There's this elusive goal to be a certain size or have a particular look. I always wanted this magazine to be much like a national magazine but offered free to readers in the Northwest. We are always evolving, as the lines keep moving with our goals.
I never realized how important it was to have a vision of where I wanted to be at this stage of my business. Sometimes what you know in your head isn't always in alignment with what's in your heart. It's why we need to measure our success by honest evaluation from our peers.
We have come to a point in our journey where we need to review our current strategies and perhaps reset our goals to reflect the needs of Northwest horse people. The ways people consume information have changed dramatically since I started the magazine. We need to look where people spend most of their time and how they find products and services.
How can The Northwest Horse Source serve its readers today? Our readers and advertisers built our magazine and have gotten us to where we are today, but what more can we do to serve our community?
I'm eternally grateful for the faithful readers and customers who've supported us through the years and I look forward to finding answers to those questions. I believe we need to continue being a trusted resource to the horse community in our region.
This process couldn't happen without the right team. I'm pretty fortunate to have what I consider the best team possible. We've all been working together for a long time and keep things going despite the changes in the advertising climate. Social media has opened up a whole new way to advertise and share our services.
One of the best things about the magazine is our cover stories. They're a way to share information about a business or individual that contributes to the horse industry in our region. I'm excited to bring you a story this month about two veterinary clinics that are joining forces to better serve the Northwest. Read their story on page 6.
As we venture into a new year my goal is to learn the right questions to ask you — our readers — and continue to be a tactile, relaxing place to go for information and stories. Remember that purchasing products and services from advertisers in the magazine is the best way to keep us alive. My task is to continue to grow and change with the times and still be the best resource in our region for quality products and information. Happy New Year!
Quote: We delight in the beauty of the butterfly, but rarely admit the changes it has gone through to achieve that beauty.
Maya Angelou – 1928-2014 – Poet – Singer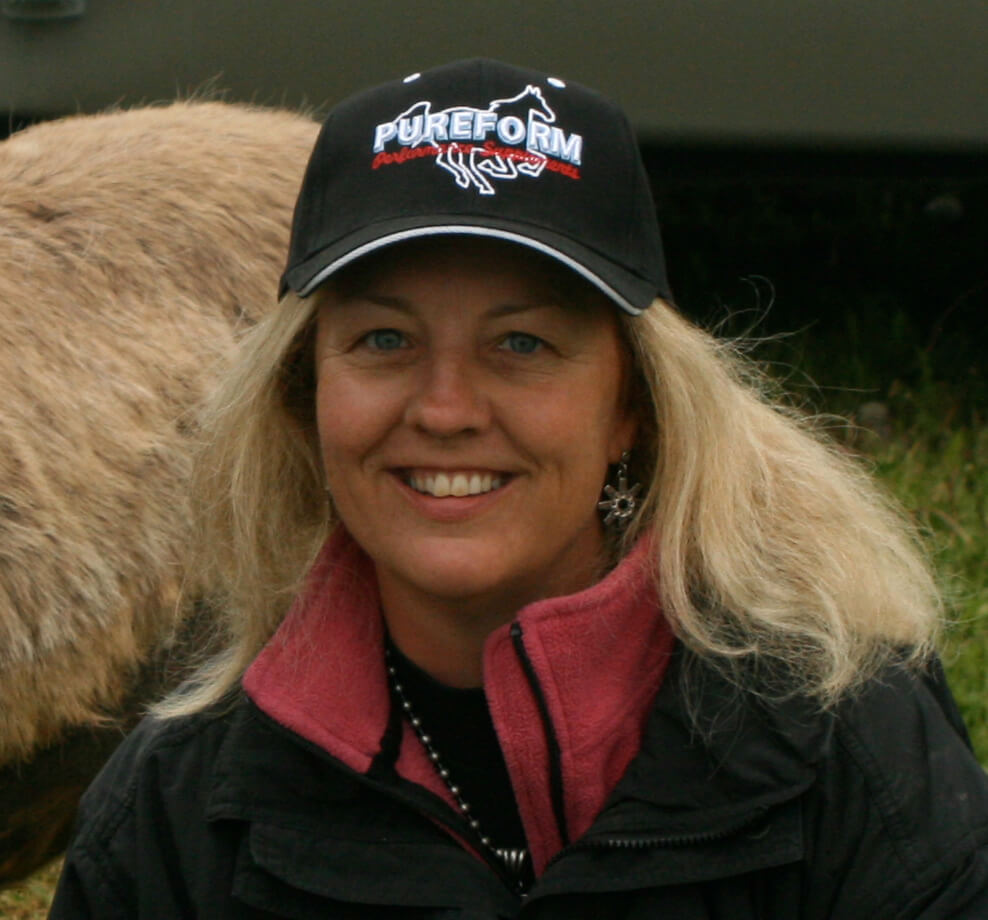 Owner/Publisher Karen's lifelong love of horses began at a very early age when she wore out a couple of rocking horses before convincing her parents to get her the real thing. That ill-tempered bay gelding, Brandy, was a challenge for the young horsewoman, but it drove her ambition to become a horse trainer. After attending Canyonview Equestrian College's Horsemanship Program, Karen realized she needed work that was a little more lucrative than training, so she took a job with Customs Brokerage to pay the bills. There, she discovered an affinity for computers and a talent for creating informative, entertaining newsletters. The Northwest Horse Source began as such a letter in December 1995, with a distribution of 1000 copies for its 12 black and white pages. Since then, it has grown into beautiful, all-gloss magazine with the largest coverage of any free equine publication in the Northwest – a distribution of over 14,000 copies and over 500 locations monthly. Not bad for the results of one woman's dream to work with horses!
Today, Karen remains involved with every aspect of the magazine and treasures the community of thousands who share a common passion. Somewhere in the wee hours of the early mornings and late evenings, she still finds time to care for April, her gorgeous and sweet-tempered Quarter Horse.