Raven Rock Ranch – Meeting the Need One Child at a Time
by Catherine Madera and Sandy Matts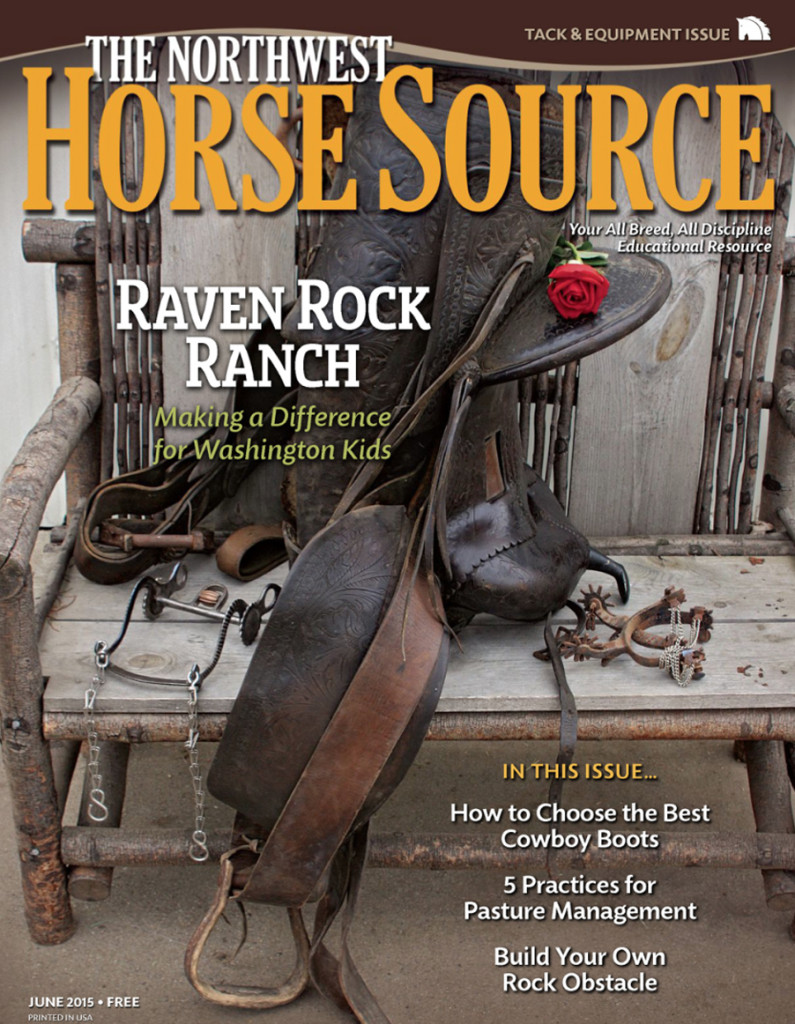 The need is overwhelming. Every year, there are around 80,000 referral calls for child abuse in the state of Washington. Of those, only enough staff and funding exists to follow up on approximately 34,000 calls. Of those 34,000, only about 10,000 will receive services.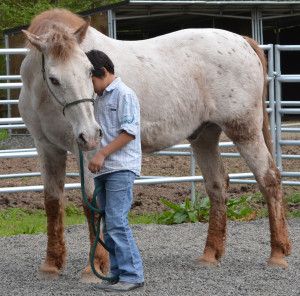 In Redmond, WA a special place called Raven Rock Ranch is standing in the gap by offering free services for children and teens who have experienced traumatic events. These kids feel isolated from their school group, family and the community at large. The ranch program pairs a rescued horse with an at-risk child.
As simple as it may sound, there is nothing insignificant about what the ranch experience provides. Connecting to the horses gives each child a starting place to reconnect with the community. By helping at-risk kids, the ranch helps the community at large. Children who receive the support they need to heal and thrive can grow into contributing members of society rather than law enforcement problems.
The Power of One
Raven Rock Ranch was founded in 2010 by Tim and Sandy Matts after Sandy visited Crystal Peaks Youth Ranch near Bend, OR.
"I was sexually molested as a toddler and at 13 a horse helped me heal and build healthy relationships," says Sandy.
The ranch began with just one horse and one child in 2011. Today the program has served hundreds of at-risk youth and families. It currently has eight horses and a 3-year waiting list. The Matts family brings an exceptional list of qualifications to their program. Sandy has a Masters Degree in Counseling Psychology, has worked as a para-educator in the public school system and is a NARHA certified riding instructor. Son Justin also holds a Masters in Counseling Psychology and worked for Child Protective Services as an abuse investigator for 7 years before joining the ranch staff. Tim, a former business consultant to Fortune 500 companies also has a passion for youth and animals and overseas the management of the family's feed store, First Fruits.
Science or Sentiment?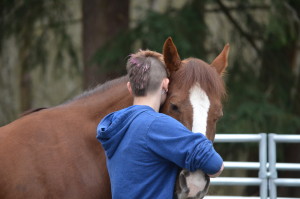 Throughout history horses have proven to be good medicine for human beings, but is there any science behind the program at Raven Rock Ranch? Actually, there is.
The kids that come to the ranch have experienced trauma and abuse that can be physical, emotional or sexual in nature. This abuse damages the limbic section of the brain, the section responsible for establishing and maintaining healthy human relationships. This damage often manifests itself in things like cutting, drug abuse, fits of rage, running away and suicide. To overcome these behaviors, an individual must experience healing in the limbic section of the brain. At a technical level, this means they must form new neural pathways.
So what do horses have to do with any of this? Kids who have suffered abuse often cannot trust people; the limbic section of the brain associates people with harm. However, if these kids are to be successful in life they must learn how to form healthy human relationships. This is the dilemma.
Horses must also be in relationship to survive and thrive. Kids who have suffered abuse still instinctively hunger for relationships and can begin a healing journey in the safety of an emotionally intimate relationship with a horse. As the relationship grows, new neural pathways are progressively formed in the limbic part of the brain. These new pathways can then serve as new "roads" to healthy human relationships.
A Day at the Ranch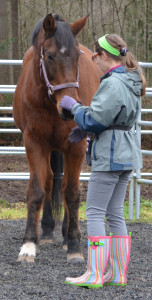 Kris*, a girl in her early teens, met me in the barn aisle when I came out for her session. The ranch had recently lost its oldest horse counselor at the ripe age of 47, a mare we all loved named Gem. Kris had heard of the loss and was cordial, offering me condolences in the cool reserved way I had grown accustomed to. Often disengaged, Kris was a very guarded, fearful young lady.
Nodding my head toward the stall of Gem's best friend, a mare named Frieda, I said "I am really afraid for Frieda. Horses that are that bonded to each other often don't recover from such a loss. Sometimes it can even take the life of the survivor…" my voice trailed off.
I wasn't being dramatic. In the days following Gem's death, Frieda had whinnied constantly for her friend. It was heartbreaking. Losing another cherished senior horse wasn't something I wanted to think about. Kris's eyes immediately darted to the stall where Frieda stood, all alone. She gazed at the grieving mare and then moved toward Frieda saying on the way, "Let's do these stalls." Previously Kris had been so fearful of the horses she had required someone close by whenever she was near them. Today, she slid the door open, walked right toward Frieda and hugged the soft, mahogany neck in a knowing embrace.
Kris knew about loss. Abandoned by her own mother, she had been dumped unceremoniously at her grandmother's house and told it was her new home. No explanation, excuse, or time to process. All she had were the things she packed in one small duffel bag.
After sharing some affection in the stall, Kris and Frieda moved into the round pen. As the afternoon passed the intimacy grew, comforting turning to playful joy as Frieda followed Kris around the pen without any line attached. Kris's face shone with a grin I had not seen before. The fear that shadowed her had been replaced by confidence and trust. Frieda's happiness was also evident when she lowered head, took a deep breath and yawned several times, a physical response to release of tension and the equivalent of a horsey grin. Later, as we walked back to the barn together, I wondered if the spell would be broken. It was only a few hours with a horse, after all. Would Kris's wounds re-open when she ended her time at the ranch?
When she arrived at the Christmas party the following week, Kris bolted to the barn and into the waiting "embrace" of her new friend. She spent the party time in that stall with the beautiful bay mare, sharing love and treats liberally. Frieda and Kris both have others who love them deeply but have found something precious together: someone who knows, on a soul-level, what their heart feels like on the inside. This is the gift they have given each other.
*Not her real name
Partnering with Raven Rock
Interested in ways you can help the ranch meet the overwhelming needs of at-risk youth? During the entire month of July, RRR is having a ride-a-thon. Anyone can help by getting sponsors for each mile and riding (anything without a motor). Simply keep track of your miles and tally them up at the end of the month. For additional ways you can donate, including support of our equine "counselors," visit ravenrockranch.org. Watch the recent King 5 news story on RRR online.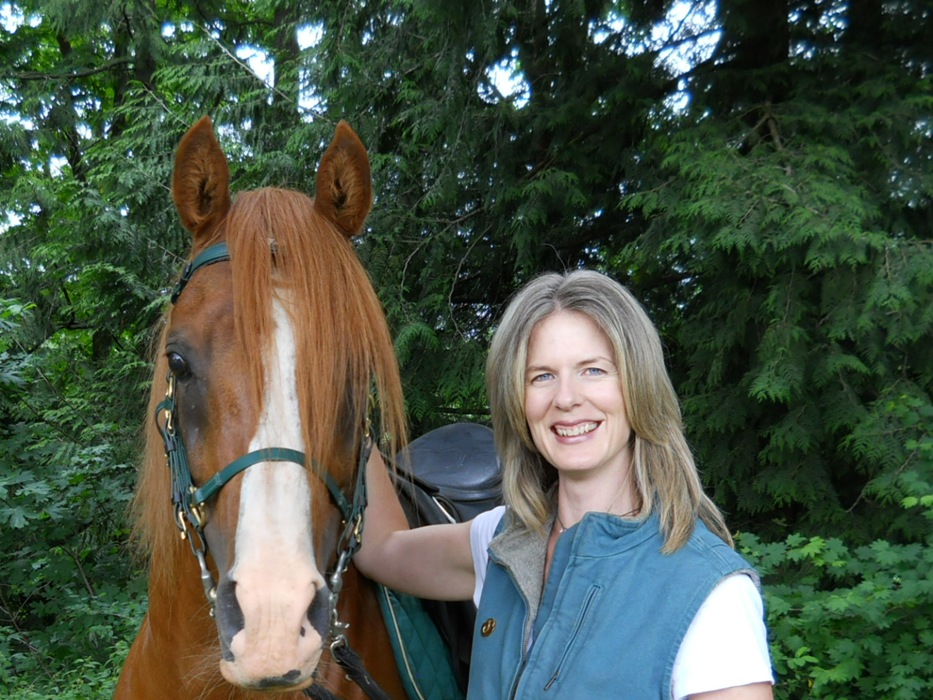 Catherine Madera served as editor of the Northwest Horse Source for five years. She has written for numerous regional and national publications and is a contributing writer for Guideposts Magazine and the author of four equine-related books. She has two grown children and lives with her husband and three horses in Northwest Washington.