Introducing a Fast Growing Equine Activity
by Roger Braa and Catherine Madera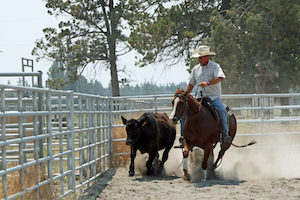 The popularity of equine sports can rise or fall according to various factors. Geography, economic realities and demographics all influence which activities are hot and which ones are not. Budget-friendly events that all horse owners can enjoy, regardless of experience or breed of choice, are growing in popularity. These have included Extreme Cowboy Racing and obstacle course challenges. The NWHS decided to investigate one such activity for this column: ranch sorting. Northwest trainer and competitor Roger Braa was a natural choice to explain this exciting sport in more detail.
Question: What is ranch sorting?
Answer: Ranch sorting is a timed event in which a team of 2-3 people sort cattle that are numbered 0-9 in numerical order from one 50' to 70' pen into another attached pen of the same size thru a gate 12' to 16.' The team is given 60 seconds to sort as many as possible; if any cattle are sorted out of order the team receives a "no time."
Question: Why is this sport so appealing?
Answer: The sport is one of the fastest growing equine sports. I feel this is because it is not breed specific, meaning that any breed of horse can compete as long as it is not afraid of cattle and has a good handle on it. If so, they can do the sport at least at the beginning level and the fact that it is family-friendly is also a big appeal. The whole family can do it together; it is much slower than, say, team penning which takes place in a much larger arena with more cattle. For more timid riders it seems easier. The sport was invented to show a timed event with cattle that uses more finesse, but less speed, from the horse.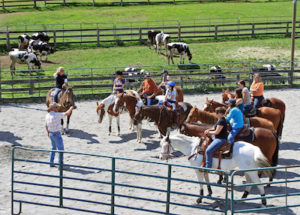 Question: How does someone get started in the sport?
Answer: The best way to get started (assuming your horse has not been on a cow before) is to find someone to help you find out if the horse is willing to work a cow—tracking it, stopping and turning it, etc. Find a clinic in your area or find a trainer that is into ranch sorting and understands the sport and take some lessons. I tell people that one of the best things about a clinic is they meet other people. Without other people you can't compete as there is no "i" in team. I never suggest showing up at a show without first understanding the sport. I wouldn't play poker for money without first knowing the game, and the strategy!
Question: What should I expect at my first sorting event?
Answer: Expect things to run fairly fast. Sometimes there are two pens set up side-by-side and running at the same time. I always tell my clients that the show starts when you get in the truck to head to the fairgrounds, meaning get there early and watch the competition and the cows. Pay attention to what the other teams are doing as far as clean runs and if there are lots of "no times" find out why. How fast are the cows? Are they sorting back and forth or one direction? Where are the cows coming into the arena and where are they being let out in relation to the direction you're sorting? These are just a few of the things I like people to think about. A person can expect a competition at the local level to cost around $20-25, at a practice maybe $5-7 per go. I also like people to think about what level they want to compete at (maybe practices only, maybe nationally). This is important in any sport. To me it doesn't matter; the only thing that matters is that they want to be the best at it!
Bio: Roger Braa has been a professional horse trainer in Ellensburg, WA for the last 13 years. Active with horses from a young age, Roger's activities evolved from roping and bronc riding into team penning, ranch sorting and reined cow horse. He has two national championships and over 30 major wins from places such as The Reno Rodeo, Cheyenne Frontier Days and the Denver stock show, among others. In addition to being a top competitor, he is a well respected and sought after clinician. Roger has given clinics coast-to-coast and throughout Canada and Europe. He is an excellent communicator with a warm, friendly style and he shares his knowledge generously with riders of all levels from first timers to national level open riders. You can reach him @ 206.793.2681 or like Silver Wings Ranch on Facebook for more info.
Originally Published September 2014 Issue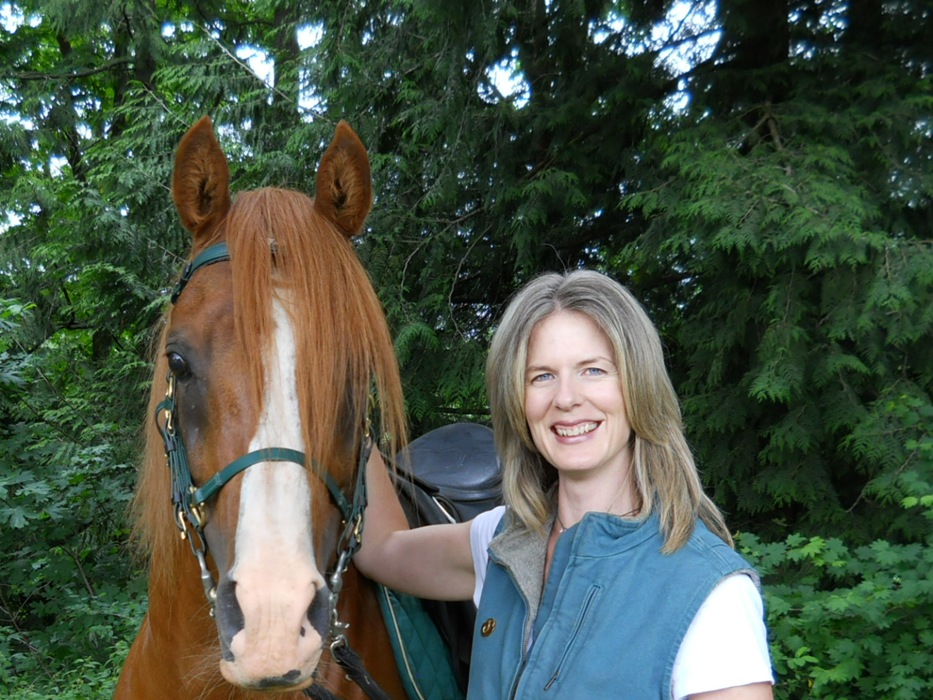 Catherine Madera served as editor of the Northwest Horse Source for five years. She has written for numerous regional and national publications and is a contributing writer for Guideposts Magazine and the author of four equine-related books. She has two grown children and lives with her husband and three horses in Northwest Washington.