Jackpots, Draw Pots and Finding Your Level of Competition
by Roger Braa and Catherine Madera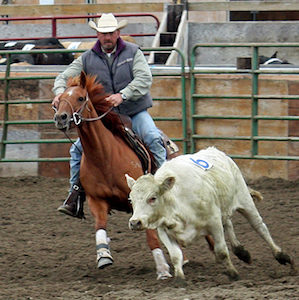 Every equine sport has levels of competition and ranch sorting is no different. This month we asked Roger Braa to explain the nuts and bolts of competing: how and where to start out as well as setting goals to ride at higher levels. In addition, we asked some important questions about money. Can an accomplished competitor expect to make a decent paycheck at a ranch sort?
Question: First, what are the ranch sorting organizations an interested person might want to be included in?
Answer: There are local, regional and national level associations. I am president of a local club, West Side Team Penning (westsideteampenningclub.com) which is a local club. Cascade Team Penning Association would be an example of a regional level organization. The United States Team Penning Association is at the national level. I recommend a person get involved at the club level and then decide how competitive they wish to be.
Question: Is there a rating system for competitors?
Answer: Yes. When you first start you will be rated as follows: green novice, novice, amateur or open. You get to rate yourself initially, but then a rating committee will watch you ride in two sorts and decide on a competition status. The definition of an "open" competitor is someone who can ride against anyone.
Question: Explain what a "draw pot" sorting event is.
Answer: Draw pots are for people just getting into the sport who might not know anyone to ride with. Instead of showing up with your own team of 2, 3 or 4 others, you draw for your team. These events are getting more and more popular as it levels the playing field a bit and allows a novice to win money if they draw a more experienced team. Those who are competitive will travel with a team and have a strategy to win. I tell people to pick 4 of your best friends to form a "box." This increases your chances of winning as there is typically a 4 or 5 ride limit at an event.. It's very important to know your team; to know what your partners are thinking.
Question: What are you judged on during a sort?
Answer: This is a timed event, there is no real judging. Because of this, a big part of the appeal of sorting is that it lacks the politics associated with breed shows, etc. Judges do watch for "dirty cows" (unnumbered cows that cannot cross the foul line) and any unnecessary roughing of the cattle which is penalized. While it's true there is no judging, remember potential partners are judging when they see you ride. You're only as good as your team.
Question: Can you make any money at ranch sorting?
Answer: Compared to events such as cutting and cow horse shows, ranch sorting pays pretty well. For instance, I've gone to a cow horse show and paid $1,200 in entrance fees when the pay out to win was $1,400. Cattle charges are also more expensive at cutting shows and only a small percentage of fees go into the pay out. For sorting, 60% of the entry fees go back into the pot. My own rule of thumb is that the jackpot has to be 10 times my money to participate. For instance, if the entry fee is $50 I want the jackpot to be at least $500. Last summer we had a show series in Pendleton, Wenatchee, Elma and Ellensburg. $80,000 was paid out in total at those shows.
Question: Is there only one winning team at a sort, or is money paid out to other placings?
Answer: There is one placing for every 15 teams. So, for 30 teams you'd have two placing but for 31 teams you'd have three. Some people are in it to win money, but many do it just for fun. They would be perfectly happy just winning a buckle.
Originally Published November 2014 Issue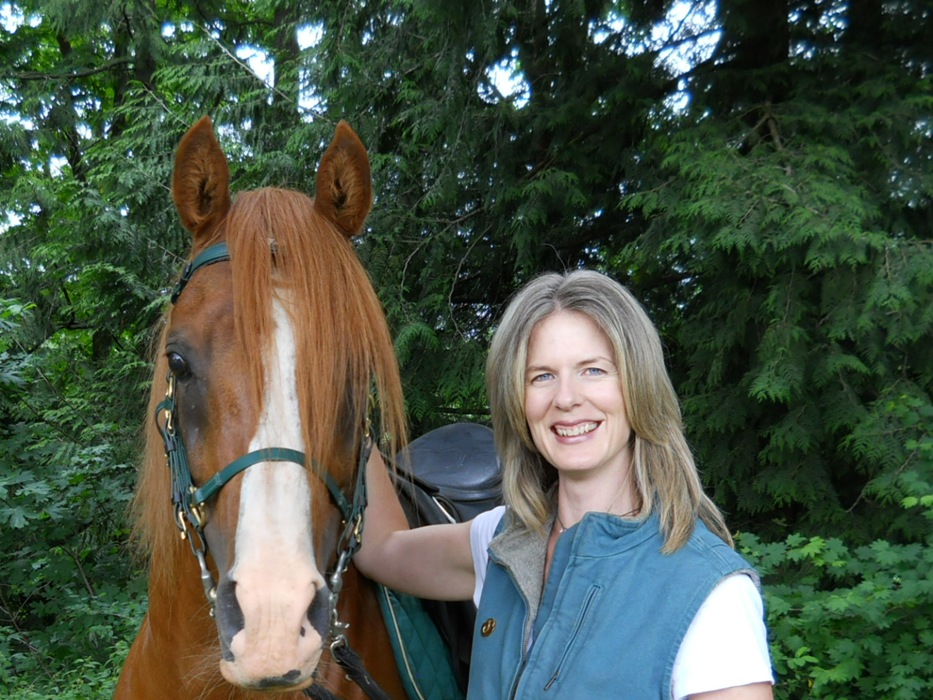 Catherine Madera served as editor of the Northwest Horse Source for five years. She has written for numerous regional and national publications and is a contributing writer for Guideposts Magazine and the author of four equine-related books. She has two grown children and lives with her husband and three horses in Northwest Washington.