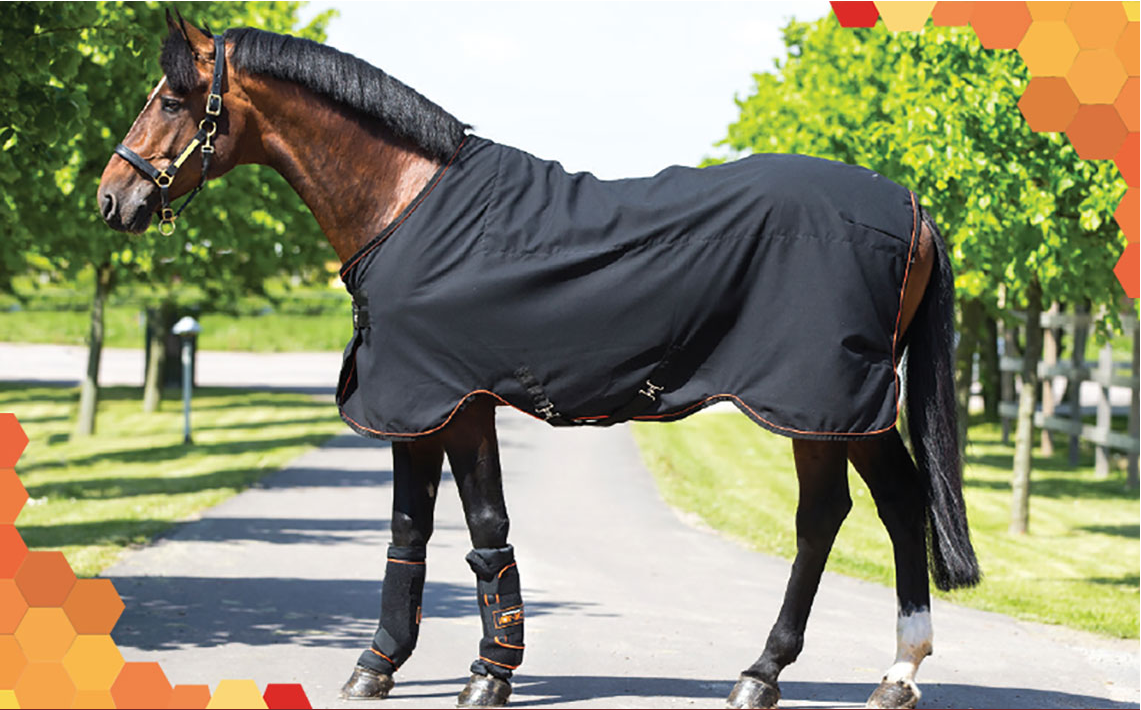 Introducing our new Rambo Ionic Therapy for horses. Achieve peak performance with the Rambo Ionic stable boots and therapy stable sheet: Negative ions for positive results.
Using specialized tourmaline infused fabric to release negative ions, Rambo Ionic causes a change in the water in your horse's body, allowing increased blood flow and circulation in key areas and bringing increased levels of oxygen to muscles to help clear toxins from the body.
Ideal for use before and after exercise to prepare muscles for work, and to help reduce any lactic acid build up caused by exercise.
Tourmaline is a naturally occurring crystal. When ground down to powder form it releases an electric charge which converts the surrounding air molecules to negative ions. Negative ions are much needed by your horse's body to balance the positive ions absorbed every day from man-made chemicals. The body absorbs the negative ions generated by tourmaline to help strengthen and stimulate the circulatory and endocrine system.
Negative ions are air molecules that have gained an electron to get a negative charge. High levels of negative ions in the body improve the hydration capacity of blood for improved circulation.
Rambo Ionic by Horseware can help to increase circulation, stimulate metabolism, increase oxygen deliver to cells and tissue, strengthen the immune system, restore pH balance, reduce blood pressure, and remove toxins from the body.
The Rambo Ionic technology is available in a stable sheet and stable boots.
Rambo Ionic Stable Sheet
Sizes: 66" – 87"
MSRP for the Stable Sheet: $250.00
Rambo Ionic Stable Boots
Sizes: Full and Extra-Full
MSRP for the Stable Boots: $119.00
Horseware Ireland www.horseware.com
Rambo Ionic https://www.horseware.com/ionic/horses.php
About Horseware
Founded in 1985 in Dundalk, Ireland, by Tom and Carol MacGuinness. After months of research and hand stitching the prototype of the now iconic Rambo Original was born, setting the standard for modern blanket design. Today, Horseware is a leading manufacturer of clothing for horses and riders and continues to make the most innovative products on the market. Our Blanket Lines range from Rambo, Rhino, Amigo and Rambo Quarter Horse. Their Rambo turnouts are still manufactured in Dundalk where they employ 125 people. 250 people are employed Horseware's two factories in China, 80 in Cambodia and 36 in the USA.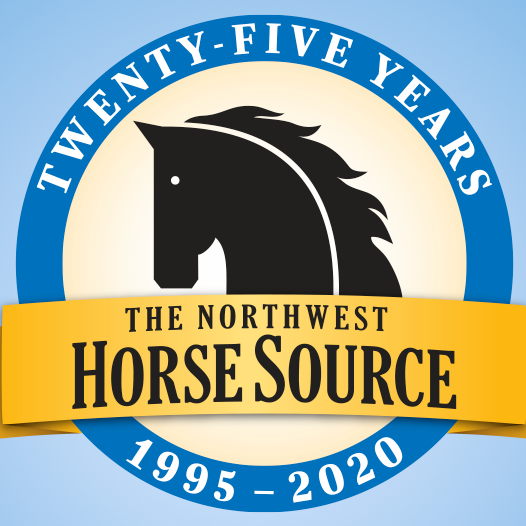 News from the horse industry. Sharing today's information as it happens. The Northwest Horse Source is not responsible for the content of 3rd party submissions.