History, Risk and Prevention of a Deadly Disease
by Dave Sauter, DVM
Rabies is a preventable fatal viral disease of humans and all mammals that is transmitted through the saliva of a rabid animal, generally through a bite wound.  Historical evidence of rabies dates way back to 2300 BC in Babylonia, where reference is made to human deaths following dog bites.  Large outbreaks of rabies occurred in England, France and Spain during the 1700's leading to the mass slaughter of dogs, including 900 in a single day in Madrid, Spain.  The first report of rabies in North America was in 1753 in Virginia.  It spread and was common throughout colonies in the later 1700's.  It was in the late 1800's that Louis Pasteur and his assistant, Emile Roux, experimented on a rabies vaccine.  In the 1940's, animal control and dog vaccination programs began that resulted in a dramatic decline from an average of over 100 human deaths per year to the current average of 2 or 3 per year.
Dog rabies was rampant in Washington State during the early part of the last century.  Currently, in the Pacific Northwest, bats are the primary reservoir or long term host for rabies virus.  In the general population, less than 1% of Pacific Northwest bats are infected with rabies.  If a bat is sick or injured, it is 5 to 10 times more likely to be rabid.  Detection of rabies in any animal other than a bat in Washington, in modern times, is rare. They include the following:
In 2007, a puppy imported from India passed through Washington on its way to Alaska, exposing several Washington people.  All the exposed people were treated and survived.
In 2002, a cat from Walla Walla contracted the bat variant .
In 1994, a llama from King County contracted the bat variant.
1992, a horse from Franklin County contracted an unidentified variant.
1987, a dog from Pierce County contracted an unidentified variant.
The last human deaths from rabies in the state of Washington occurred during the 1990's:
1995, a four-year-old girl from Lewis county died from rabies a couple of weeks following exposure to a bat in her house.
In 1997, a 64-year-old man from Mason county died from rabies, also the bat variant.
Every year the Center's of Disease Control (CDC) compiles annual animal rabies surveillance data that is reported to them from the 130 state health, agriculture and university laboratories throughout the United States.  Here is some of the data from 2013 (a more complete report is available on the CDC website):
Northeast states reported 1,483 cases:  1,389 from wildlife, 94 from domestic animals, including 75 cats, 14 cows, 2 dogs and 2 horses or mules.
Midwest states reported 470 cases:  402 from wildlife, 68 from domestic animals, including 17 cats, 29 cows, 9 dogs,  8 horses or mules, 1 sheep or goat.
Southern states reported 3,265 cases:  2,993 from wildlife, 269 from domestic animals, including 147 cats, 41 cows, 57 dogs, 16 horses or mules, 8 sheep or goats.
Western states reported 596 cases:  576 from wildlife, 20 from domestic animals, including 8 cats, 2 cows, 7 dogs, and 3 horses or mules.  All 3 horses or mules were from Colorado.
Washington state: 12 total cases, all from bats.
The most common places of the horse's body to get bitten by a rabid animal are on the muzzle, face and lower limbs.  The incubation period for symptoms is usually two to six weeks, but can take up to three months.  Symptoms include behavioral changes, often initially dullness or depression.  There might be a mild fever and heightened sensitivity at the injury site.  Horses may gnaw or bite at the injury site.  Aggressive behavior occurs in some cases.   Muscle twitching, convulsions and rapid progression of neurological deterioration eventually lead to recumbency and death.
The American Association of Equine Practitioners (AAEP) is the world's largest professional organization dedicated to equine veterinary medicine and is a leading medical authority on the health and welfare of the horse.  They consider rabies vaccination in the horse a core vaccine that all horses should get annually.  The reasoning behind this recommendation is that rabies is fatal, preventable, poses a public health concern and that vaccination is effective and safe.
Washington law does require rabies vaccination in dogs, cats and ferrets, but not in horses.  As you can see from the data, the risk of rabies in horses in Washington is low. The AAEP does put forth a compelling argument in favor of rabies vaccination in horses, but the decision is yours.  Hopefully this article helps you come to an informed choice.
Published in January 2015 Issue
Additional Resources:
A general guide on rabies in humans and animals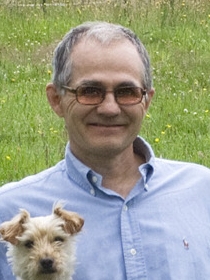 Dave Sauter is a Minnesota native and graduated from the University of Minnesota in 1987. Following graduation he interned at Rood and Riddle Equine Hospital in Lexington, Kentucky. After this internship, he continued to work exclusively with horses for another five years in Kentucky before moving out West and joining Kulshan Veterinary Hospital in Lynden, WA. He is a member of the AAEP, AVMA and the WSVMA. For more information about Kulshan Veterinary Hospital call 360-354-5095 or email drkulshan@msn.com. www.KulshanVet.com