Enjoy More Recreation with Your Horse
by Karen Pickering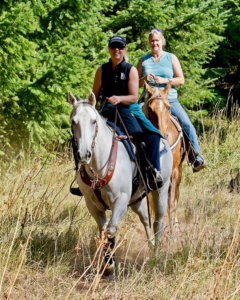 As I write my column this month I'm just returning from the Northwest Horse Fair & Expo held at the Linn County Fair & Expo Center in Albany, Oregon. I always enjoy this show, as it's a chance to connect with customers, readers and make new friends! It's certainly a destination place for spring shopping and getting ready for the outdoor riding season. I'm more than ready for some quality time outdoors—as soon as the ground dries out we're off!
This month we bring you a cover story about Raye Lochert. He was one of many demonstration/clinics at the Northwest Horse Fair & Expo this past weekend, helping riders resolve issues with their horses so they can enjoy them more. Read about his gentle methods for solving horse-related problems on page 6. I've ridden with Raye and always get a great deal from his clinics. Enjoying your horse should be a priority. If you're struggling with horse problems ask our experts online (Raye is one of them).
Life is too short to not take time to relax and enjoy the scenery. Whether you're a weekend competitor or a recreational rider having a well-behaved horse should be a number one priority. Once you've found the perfect mount and get the kinks worked out go and enjoy him/her. I personally like horse camping. There's nothing like a relaxing trail ride followed by some quality time with friends just hanging out by the campfire, cooking outdoors and simply escaping from chores and other distractions that suck up time and energy. So…go relax this month!
Finally, keep up with "From My Saddle Blog" online. We've had great content from readers and I continue to share my journey with April. I know many of you have had similar challenges; I hope to inspire others to not give up. Go enjoy your horse and the great outdoors!
Today's Quote: "We climb to heaven most often on the ruins of our cherished plans, finding our failures were successes."
~Amos Alcott
Published May 2013 Issue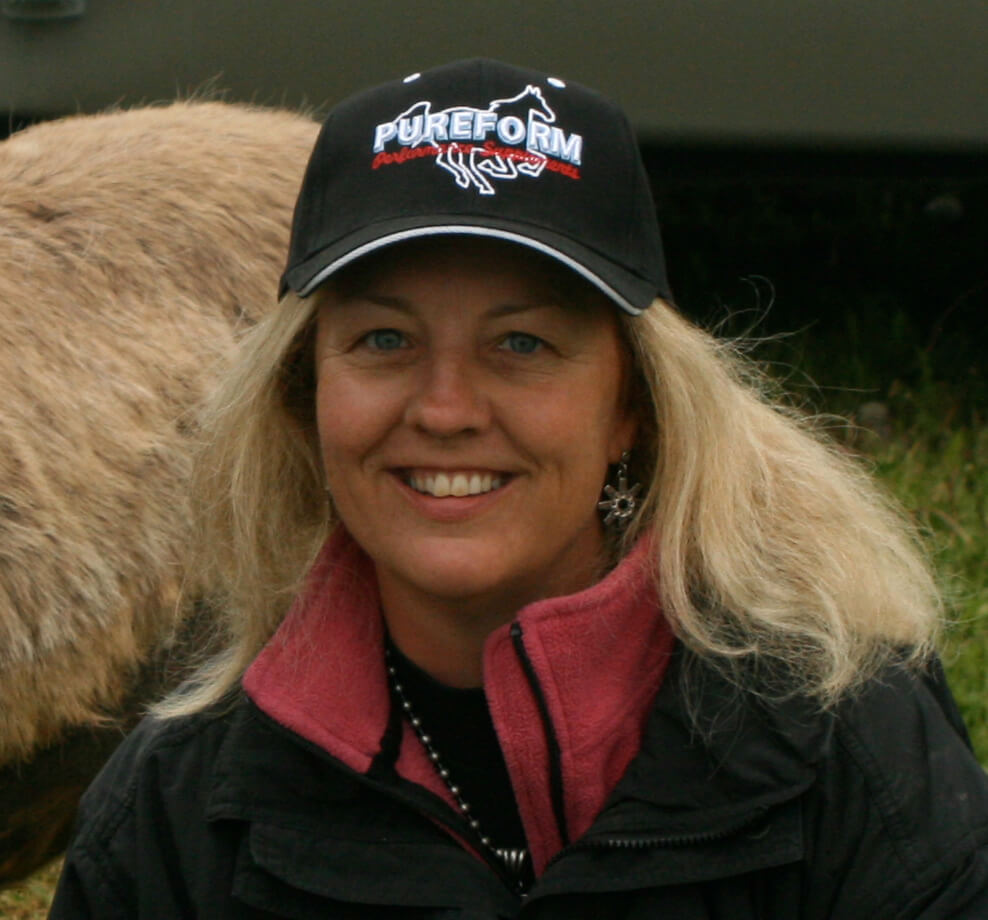 Owner/Publisher Karen's lifelong love of horses began at a very early age when she wore out a couple of rocking horses before convincing her parents to get her the real thing. That ill-tempered bay gelding, Brandy, was a challenge for the young horsewoman, but it drove her ambition to become a horse trainer. After attending Canyonview Equestrian College's Horsemanship Program, Karen realized she needed work that was a little more lucrative than training, so she took a job with Customs Brokerage to pay the bills. There, she discovered an affinity for computers and a talent for creating informative, entertaining newsletters. The Northwest Horse Source began as such a letter in December 1995, with a distribution of 1000 copies for its 12 black and white pages. Since then, it has grown into beautiful, all-gloss magazine with the largest coverage of any free equine publication in the Northwest – a distribution of over 14,000 copies and over 500 locations monthly. Not bad for the results of one woman's dream to work with horses!
Today, Karen remains involved with every aspect of the magazine and treasures the community of thousands who share a common passion. Somewhere in the wee hours of the early mornings and late evenings, she still finds time to care for April, her gorgeous and sweet-tempered Quarter Horse.