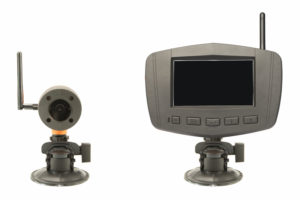 Peterborough, NH ─ Hyndsight Vision Systems has announced a transformative new rear view vision system for the equine industry that helps to minimize stressful situations while in transit, allowing for greater well-being and health for a trailered horse, as well as protecting the horse's performance. Hyndsight's Journey is a portable, totally wire-free rear view system that can be mounted within seconds on the inside of a trailer, allowing the driver to fully view the trailer interior on a sunlight readable monitor. The system is rugged, weather resistant and provides a "real-to-life" visual field versus fish-eye vision systems. Journey provides real-time video stream through a direct wireless connection (camera to monitor) and a clear image that can transmit up to one-third of a mile with direct line of sight.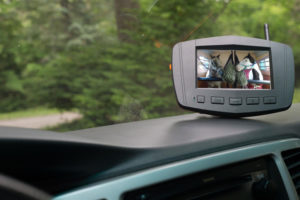 One of the revolutionary highlights of Journey is that it can be mounted literally anywhere, with the ability to pair-up to four cameras per monitor. Once the horse has arrived at their destination, whether placed in a stall or pen, the camera can be re-purposed for monitoring the animal. It's also an ideal system for monitoring a soon-to-foal mare.  It can operate four to five hours before charging is required or can be optionally hard-wired. Three product lines with different lens angles are available, offering additional flexibility and options for use in any environment.
"So many so-called 'wireless' rear vision systems leave consumers disappointed  because most of these systems need to be hard-wired for power and antenna connections which can be time consuming and result in costly installation fees on top of the cost of the unit," says Melissa Thompson, CEO of Hyndsight. "This breakthrough system offers the equine industry a high quality construction, monitor and three different camera options with absolutely no wire instillation."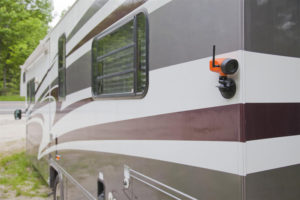 "No other remote camera system on the market today offers more versatility, true wireless operation, or more rugged construction than the Hyndsight Vision System,  notes Brad Harter, former Professor of the Backcountry Horsemanship program at Hocking College and leader of hundreds of wilderness horsemanship programs throughout the U.S. "In my business, it's a perfect system for monitoring horses in a trailer and in the evening you can easily move the camera and monitor wherever needed such as a stable or pen."
Founded in 2011, Hyndsight Vision Systems corporate offices and distribution center is located in Peterborough, NH. The company has secured world-wide distribution agreements with national and international companies and is currently developing an android version of the product and a version that will have added recording capability. The product is featured on Tractor Supply Company, Dover Saddlery and Camping World's online store and is in three of Dover Saddlery's retail stores.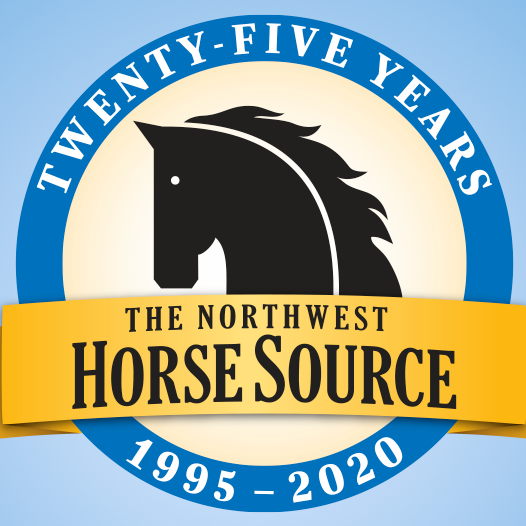 News from the horse industry. Sharing today's information as it happens. The Northwest Horse Source is not responsible for the content of 3rd party submissions.