New Film Highlights the Gift of Horses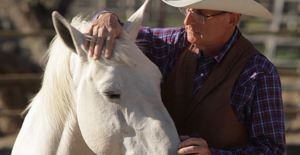 Emmy Award- winning filmmaker Wayne Ewing's new film, Playing with Magic, premiered at the San Luis Obispo International Film Festival recently and was wonderfully received.
Playing with Magic explores how people are miraculously transformed by playing with horses. In the film (based on the book Zen Mind, Zen Horse by brain surgeon Dr. Allan Hamilton) cancer survivors, autism victims, PTSD sufferers and ordinary people find healing and hope in the company of horses. At Dr. Hamilton's ranch in Tucson, a young woman with terminal brain cancer and an older woman with carcinoid cancer find empowerment working with horses, while in Solvang, CA famed horseman Monty Roberts works with veterans suffering from PTSD, and in San Luis Obispo, CA children with autism and cerebral palsy come alive playing with horses. After showing how people are saved by horses, the film ends with people saving horses at the Extreme Mustang Makeover.
DVDs of the 105-minute film are on sale at playingwithmagic.com. Please visit www.facebook.com/PlayingwithMagic to see a trailer of this film.
Editor's Note: As co-author of The Listening Heart, a manual on equine facilitated psychotherapy, I was especially interested in seeing this film. The field of equine assisted therapies is broad and continues to grow, with many personalities and techniques contributing something valuable. The quality of this film is excellent and I found it a worthy addition to what is currently available on the subject. As a brain surgeon, Dr. Hamilton's contribution is significant. 
Published July 2013 Issue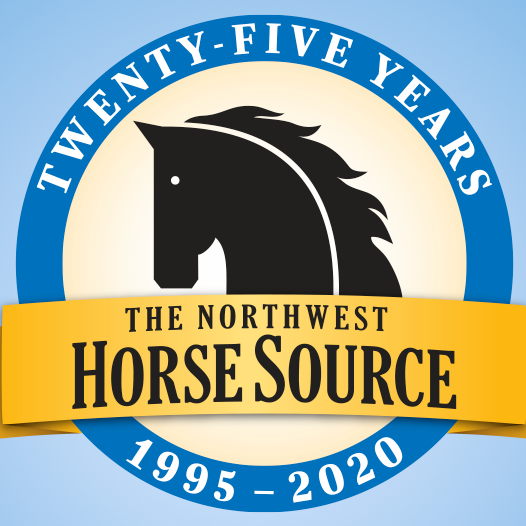 The Northwest Horse Source is an independently owned and operated print and online magazine for horse owners and enthusiasts of all breeds and disciplines in the Pacific Northwest. Our contemporary editorial columns are predominantly written by experts in the region, covering the care, training, keeping and enjoyment of horses, with an eye to the specific concerns in our region.