I love driving! It's fun, practical and rewarding. With the recent COVID-19 lockdown I have been feeling cooped up, so Mark, Enya (the dog) and I hook up the Mini and head to the bank, pharmacy and coffee shop for a little adventure. So many of you have thought of equally creative and thoughtful ways of participating online or helping someone who needs a hand. For me, I just love the smiles it brings when we show up at the bank with Chloe behind the cars to wait for service at the drive-up window.
Even though I've worked from a home office for the last nine years I miss getting out and participating in horse events. It hasn't been a huge adjustment for us like it's been for many of you. At the same time, I'm in awe of the creative activities and creations you all have come up with! It's times like these I'm grateful for social media.
Hopefully by the time this issue hits the stands we'll be well into phase two of the reopening and able to venture out a little more. I'm looking forward to trail rides or driving with my friends. I see so much generosity in people during this time.
Recently, I had an episode with my Miniature horse on a trip home from the pharmacy. We ended up having to unhook the cart and drive her home without the cart. I had no idea what caused the outburst, so I shared the incident on Facebook. A couple of friends responded and came up a week or so after the episode to help me work through figuring out what happened. These ladies spent a Saturday afternoon with me to de-spook and help me get Chloe back in the cart. Read more about the lesson I learned at www.horsesafetytips.com. I am so appreciative that Amber and Kathleen helped me and expected nothing in return. There are some really good people in the horse community.
This month I'm excited to bring you details about a very popular horse sale happening August 28 & 29 in Livingston, Montana. Whether you're looking for a gentle broke trail horse or your next performance prospect, this is the event to attend! Read more about this exclusive sale on page 6 of this month's Performance Horse issue.
Have a great month! I look forward to seeing you on the trail again!
Quote: Life is never made unbearable by circumstances, but only by lack of meaning and purpose. ~ Viktor Frankl – 1905-1997 – Psychiatrist-Author
Published in July 2020 Issue: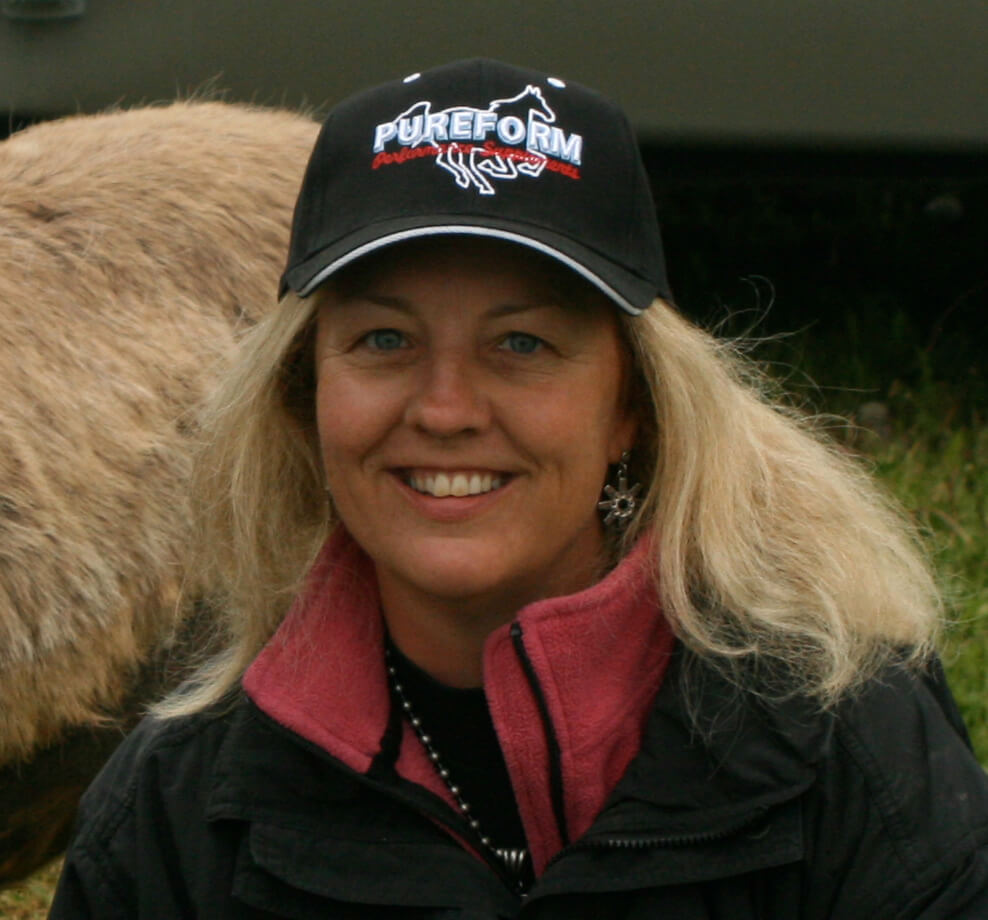 Owner/Publisher Karen's lifelong love of horses began at a very early age when she wore out a couple of rocking horses before convincing her parents to get her the real thing. That ill-tempered bay gelding, Brandy, was a challenge for the young horsewoman, but it drove her ambition to become a horse trainer. After attending Canyonview Equestrian College's Horsemanship Program, Karen realized she needed work that was a little more lucrative than training, so she took a job with Customs Brokerage to pay the bills. There, she discovered an affinity for computers and a talent for creating informative, entertaining newsletters. The Northwest Horse Source began as such a letter in December 1995, with a distribution of 1000 copies for its 12 black and white pages.  Now 25 years later, it's an online magazine and website with a reach of over 10,000 per month and growing! Not bad for the results of one woman's dream to work with horses!
Today, Karen remains involved with every aspect of the magazine and treasures the community of thousands who share a common passion. Somewhere in the wee hours of the early mornings and late evenings, she still finds time to care for April, her gorgeous and sweet-tempered Quarter Horse.