Horses are a Joy to be Shared
by Kim Roe
One recent morning I heard my two senior horses running and snorting in their field. As I walked up to investigate I saw a large dog barking at them from the other side of the fence. Irritated, I decided I was going to give the owner a piece of my mind. As I approached I saw a very young girl, about 4 years old, come running into my driveway. She was looking back over her shoulder and saying, "Hurry, Grandma, you're almost there!"
The dog belonged to the girl and her grandmother, who were visiting my neighbors. The child had spotted the horses and wanted to get a closer look. I introduced myself while the grandmother got the dog under control. The little girl was bouncing up and down with excitement as my two elderly warmbloods snorted, pranced, and bucked at the opportunity to show off.
The little girl begged, "Can I pet them?"
I was apprehensive, imagining all kinds of terrible things that could happen if I encouraged this small child. Finally, unable to resist her, I held her hand and took her up next to the fence. My old horses were curious about this eager little human and blew warm breath onto her small hand. She giggled as their whiskers tickled her, and she gushed over their beauty and size.
I recognized in her a kindred spirit; she might only be 4, but I know horse crazy when I see it. Her grandmother explained that they live in Seattle, and the girl had never seen "real" horses. Sharing my horses with her was a delight. This tiny little girl and these two silly old horses made my day.
Few people in our society can afford horses and all the trappings that go with them. The lifestyle of horse ownership is becoming extraordinary. Land where horses live is becoming rarer and more expensive, and fewer people know that the equestrian lifestyle is worth having. They see horses as an unattainable luxury. As fewer people are exposed to horses, the less value they hold in our world.
We need to share the wonder of horses with more people, especially children. The fear of liability looms large behind every encounter between a horse and child; this fear made me give up my lesson horse. Every day when I drive by a neighboring facility that has lesson horses and specializes in camps for children, I offer up a blessing and a thanks. We need to be supportive of people and organizations that bring horses and children together. And whenever possible, sharing our horses in a safe and responsible way can bring joy to horse owners and to those who hope to be horse owners someday.
As always, I love to hear from you. Email me at kim@nwhorsesource.com.
Originally Published February 2017 Issue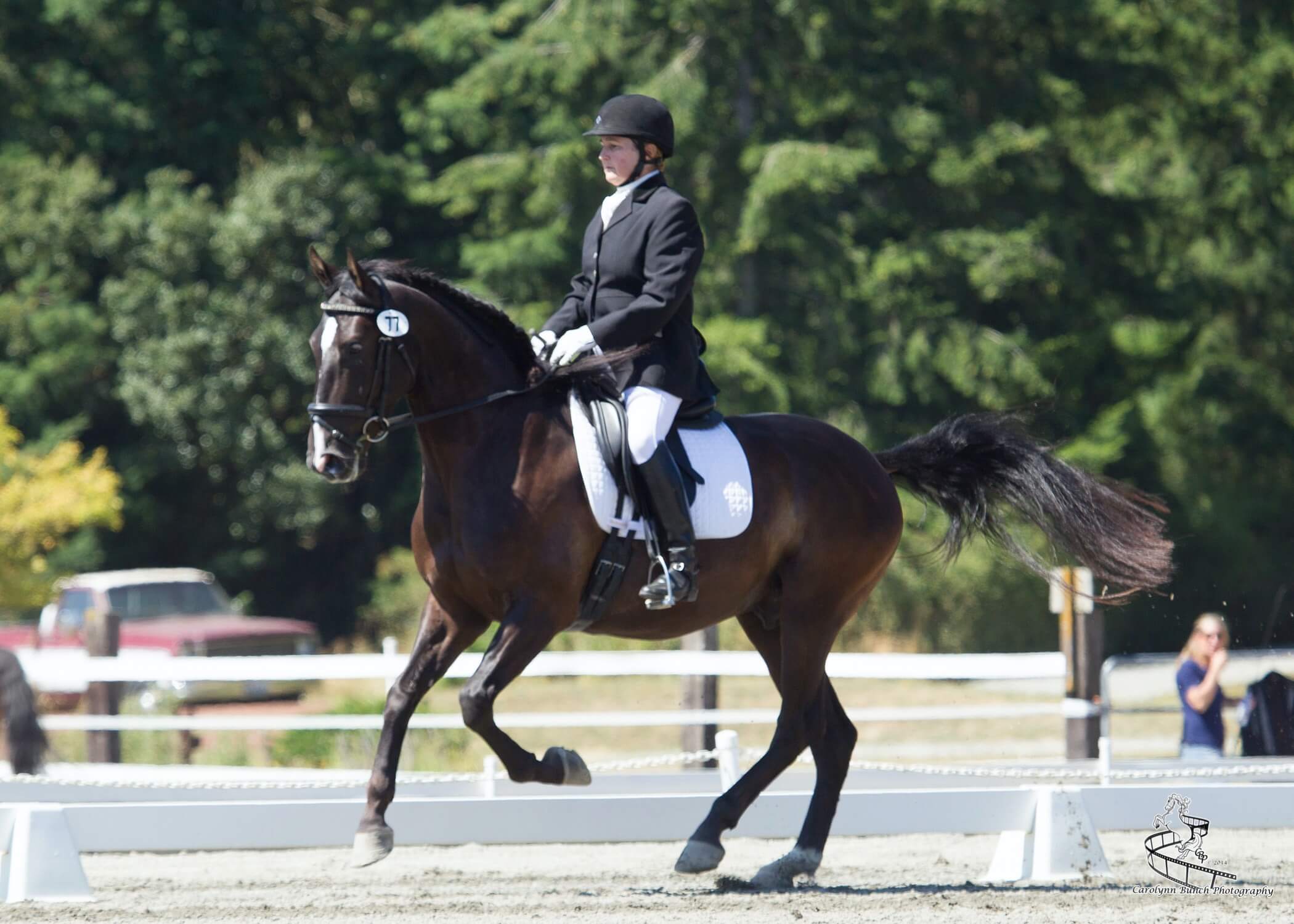 Kim Roe grew up riding on the family ranch and competed in Western rail classes, trail horse, reining, working cow, and hunter/jumper. She trained her first horse for money at 12 years old, starting a pony for a neighbor.
Kim has been a professional dressage instructor in Washington state for over 30 years, training hundreds of horses and students through the levels. In recent years Kim has become involved in Working Equitation and is a small 'r' Working Equitation judge with WE United.
Kim is the editor of the Northwest Horse Source Magazine, and also a writer, photographer, and poet. She owns and manages Blue Gate Farm in Deming, Washington where she continues to be passionate about helping horses and riders in many disciplines.