California competition features Olympians and a full roster of national contenders.
March 2, 2023, Temecula, California – What the West Coast may lack in quantity of dressage contenders it more than makes up for in quality.
The Pacific Coast Dressage CDI and Open Show March 9-12, at Galway Downs Equestrian in Temecula, sees Tokyo Olympic USA Team Silver Medalists Steffen Peters and Sabine Schut-Kery lead a field that includes 25 CDI and 170 national pairs…and counting.
Two more USA Olympians – Guenter Seidel and Katheleen Raine – are on the dance card, along with visitors from Arizona, Washington, Colorado, New Mexico and several Canadian locations.
The Pacific Coast competition harnesses two powerful forces.
It's part of an increasingly solid West Coast international circuit anchored by the Desert Dressage multi-week series in Thermal and capped by the DASC Spring Benefit Show & CDI at Galway Downs in May.
And Pacific Coast takes advantage of an equestrian venue that has risen to international prominence in all three Olympic disciplines – first for Three Day Eventing, and more recently and concurrently, with show jumping and dressage.
"My good friend Robert Kellerhouse has done an amazing job," says Steffen Peters of the Galway Downs organizer and facility manager and his team. "Every year we go and there are so many improvements. It's really a great place to show.
"The footing is wonderful, the VIP area is wonderful, the warm-up area is gigantic and there is a lot of space for additional work," Steffen continues. Even though he and his wife and fellow Pacific Coast competitor, Shannon Peters, live only an hour away in San Diego, they bring their RV and settle in to enjoy the multi-faceted experience that is Galway Downs.
Galway Downs' remarkable evolution is the result of an ongoing team effort. The Ken Smith family who owns Galway Downs is committed to the venue as a special gathering place for all Southern Californians and visitors, as well as a stage for premiere equestrian competition. And hunter/jumper event organizers Ali and Francie Nilforushan have led the way in world-class arena upgrades and many other amenities.
With Thoroughbreds breezing round the mile track in the early morning and Saturday youth soccer games unfurling on Galway's community fields, the 242-acre venue pulses with life.
Impressive Everything
Steffen recalls that his Olympic partner Suppenkasper was impressed during his first few visits to Galway Downs. "For the hotter horses that need to get used to the electric atmosphere of the arenas in Europe, this is a wonderful way to desensitize them a bit because there is quite a bit going on."
When it's all eyes on the Grand Prix Arena during international classes, that vibe enables the venue to showcase dressage as an athletic endeavor of utmost harmony and elegance.
The Pacific Coast CDI was born in 2020, when the West Coast international circuit had dwindled to the point that those aspiring to national and international opportunities had no choice but to compete in Florida. Horse And Rider Boutique owner Barbara Biernat marshalled the community to stage the show and several riders donated back their prize money in appreciation of the effort.
In 2021, Pacific Coast ran as a national show and, in 2022, plans were spoilt by California's EHV-1 outbreak.
With this year's strong turnout, show manager Debra Reinhardt is optimistic about the long haul. At 170-plus, national entries far exceed 2020 counts and enthusiasm is palpable from exhibitors at all levels.
The competition offers qualifying classes for multiple championships – from the FEI World Breeding Championships for Young Horses in Dressage and the FEI North American Youth Championships to the USEF Grand Prix Dressage National Championships.
West Coast in Full Bloom
Professional Pia Fortmuller represents a sizable Canadian contingent. She sweeps in with a 12-horse entourage of her own and client horses. She and her own mare Frieda are contesting the Grand Prix level, her clients include amateur and U25 contenders and she has several youngsters in the hunt. "It's really wonderful to have the national and CDI show together."
Pia's group comes in from Desert Dressage, where they wintered for the circuit. "It's wonderful that we have a circuit out here," Pia notes. "It's so important for horses to compete at different facilities. At Galway Downs, I know the footing is top quality and the organizers are super professional. I'm so glad that the West Coast is starting to blossom again."
Count Steffen in that grateful lot, too. Having swept all three of the FEI World Cup Finals qualifiers in the Desert, in November, December and January, he and Suppenkasper secured their World Cup Finals berth without having to compete back East.
That's a first, Steffen confirms. And it's significant for reasons of cost and time, and especially for his horses' well-being.
Owned by Pacific Coast's Gold Medal sponsors, Four Winds Farm and Akiko Yamazaki, "Mopsie" is now 15. Eliminating the rigors of long distance travel this season is a "huge benefit," Steffen relays. Especially as the 2009 World Cup Finals Champion prepares a return to the World Cup Finals on US soil, this time in Omaha, Nebraska, a month after Pacific Coast.
Steffen and Mopsie aren't the only pair carrying the Four Winds Farm flag in Temecula. Four Winds Farm owner Akiko Yamazaki is competing in the national division and one of her talented daughters, Miki Yang, is competing in FEI.
The West Coast's return to a strong international calendar is further embodied by the thriving DASC Spring Benefit Show and CDI, set for May 4-7, also at Galway Downs. Entries open Friday March 3 on Equestrian Entries (eqentries.com)
Amenities for All
Whatever their level of competition, all horses and riders will find their every equestrian need and wish fulfilled at Galway Downs. Excellent footing in every ring – including warm-ups – has been a Galway Downs trademark for several years now. The seasoned organizing team plans meticulously and responds brilliantly to the inevitable pivots required during full show days.
Equine amenities include permanent stalls or Clayton Fredericks' clear span FEI stabling with wide breezeways, ample power and proximity to the multi-ring action.
The all-inclusive VIP Experience in the Pavilion next to the Grand Prix Arena is a terrific way to enjoy the show. It features a full breakfast bar, filet mignon lunch buffet, refreshments, beer and wine with a front-row seat for the action.
Parties are another Galway Downs calling card. An afternoon Welcome Party follows the FEI horse inspection on Thursday, March 9, and an Exhibitors Party accompanies the Grand Prix Freestyle performances on Saturday, March 11. In between, there is the perpetual elegant party atmosphere to enjoy in the VIP Pavilion.
Volunteers
Volunteers are the lifeblood of equestrian competition. Help is needed in a variety of positions. Many roles require zero prior experience and all provide the reward and fun of contributing to something special. Many feature free front-row seat to this always exciting competition.
Sponsors
Gold Medal
Akiko Yamazaki & Four Winds Farm
Silver Medal
Equine Insurance
Elizabeth Keadle
Bronze Medal
Shires Equestrian
Beverly Gepfer & Kirk Martens Foundation
Deb Pulver
Anna Buffini
Hospitality Sponsors
StayKentina
Staybridge Suites
Class Sponsors: Please visit Galway Downs online for our full list of much-appreciated class sponsors.
Fast Facts
Location: Galway Downs Equestrian
38801 Los Corralitos Road, Temecula, California
Show Manager: Debra Reinhardt
VIP Experience: Sign Up Here
Volunteer: Sign Up Here
Sponsorship: Katy Robinson
Photographer: Terri Miller
Press Contact: Kim F Miller
Follow Along: @GalwayDownsEquestrian on Instagram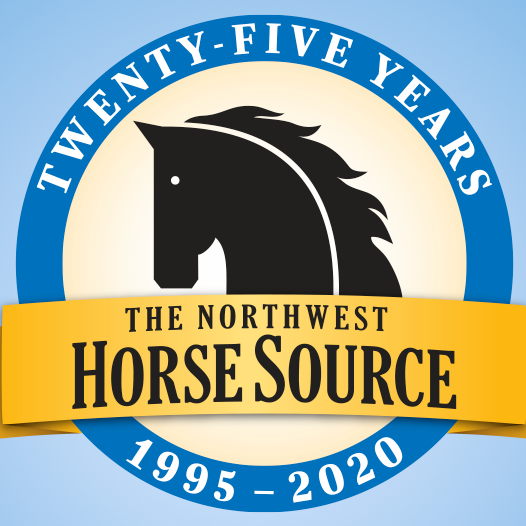 News from the horse industry. Sharing today's information as it happens. The Northwest Horse Source is not responsible for the content of 3rd party submissions.