The Many Ways to Love and Cherish the Older Equine
by Allison Trimble
I am no stranger to loving senior horses. I kissed my childhood horse, Bayleen (37), for the last time in June of 2013. She was followed soon after by her running partner, Gus (33). Many of my beloved broodmares are in their upper teens and early 20's. Next year the first one of my main show horses, Smokums Playlena (Playboy), will turn 20. He carried me to many championships and claimed trophies, saddles, checks and was given the prestigious award of NRCHA Supreme Reined Cow Horse. He was retired from heavy competition years ago, but has carried youth competitors to championships and still supports himself as a lesson horse. I learned to rope on him, pony colts with him and trust him with my son and husband. He is still my "go to" horse and I cherish the day he came into my life while looking forward to many more years together.
As a professional horse person, I have beliefs and principles about horsemanship and animal husbandry that I strictly adhere to. However, over the years, even a professional softens when it comes to senior horses. There is a sentimentality that is hard to ignore when you can't help but attribute current knowledge and experience to your horse. With this in mind, I asked people on Facebook to share some stories about the special senior horse(s) in their life, how they differ from younger horses and what special things they do for and with them. The response was overwhelming, and heartwarming. Combining their responses with my own experience, I came up with this list. Answering yes to a few indicates that you are, indeed, "owned" by a senior horse.
You might be owned by a senior horse if…
Your horse's meals are prepared largely in your kitchen, not the barn.
Your horse immediately comes to mind when seeing the question, "Who has been the most influential person in your life?"
The monthly feed bill for your horse exceeds the monthly grocery budget for your family. Senior feed, multiple types of hay, beet pulp and rice bran…only the best will do.
Even though you know all horses can be dangerous, you trust your horse with your life.
Your horse sees the dentist more frequently than you do.
The horse that taught you to ride also taught a younger generation to ride. That generation has graduated high school.
You know off hand the oldest horse in recorded history and can rattle off a number of horses older than yours that are still loping around the pasture.
Your horse has a fly sheet, turnout sheet, medium weight blanket, heavy duty, weatherproof blanket and claims the best stall, turn-out and pasture.
You jokingly refer to your horse as a "unicorn," but are only half kidding.
You know the cause, symptoms and most recent treatments for Cushing's disease, without having to use Google.
When you think of the safest place to fall apart, your horse's neck comes to mind.
You allow your horse to get away with behaviors you would never dream of allowing another horse to exhibit.
You have purchased at least one companion animal (goat, pony, sheep, etc.) to keep your senior horse happy.
You compare every horse you see to your horse. No matter how fancy or accomplished they are, they never quite measure up.
The digestive aids, joint supplements and medications for your horse compliment the regular massage, chiropractic and acupuncture treatments. You, on the other hand, limp around and take an aspirin when in pain.
Your horse has more expensive shoes than you do, and gets a new pair every 6 weeks. You are still wearing those boots with holes in the soles.
Whether you are brushing, exercising or feeding your horse, the smell of him makes you feel younger.
You have taken glamour shots with your horse.
You know that the day he trots over the rainbow bridge, a large part of you rides with him and you wouldn't have it any other way.
Originally Published December 2014 Issue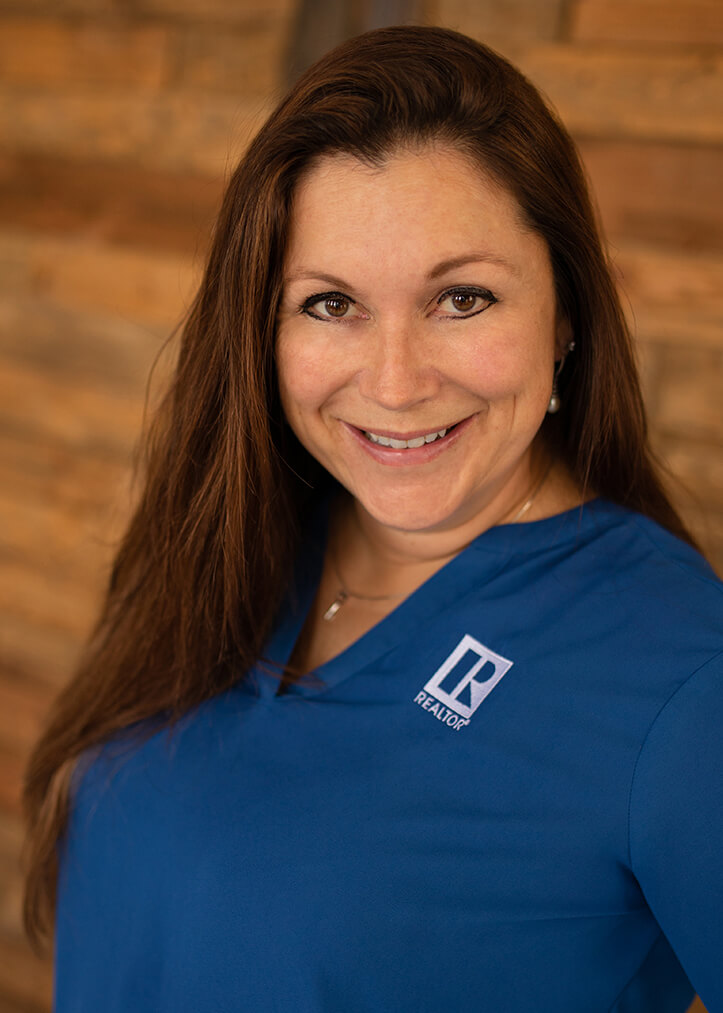 Allison Trimble is a Realtor® specializing in equestrian properties, farm and ranch properties, and residential real estate. As a former horse trainer, and a current owner, breeder and non-pro competitor in cow horse and reining events, she combines her experience in the horse industry with her lifelong real estate expertise to guide her clients through the real estate process.
Learn more at www.coastalrealtywa.com