by Laura Schonberg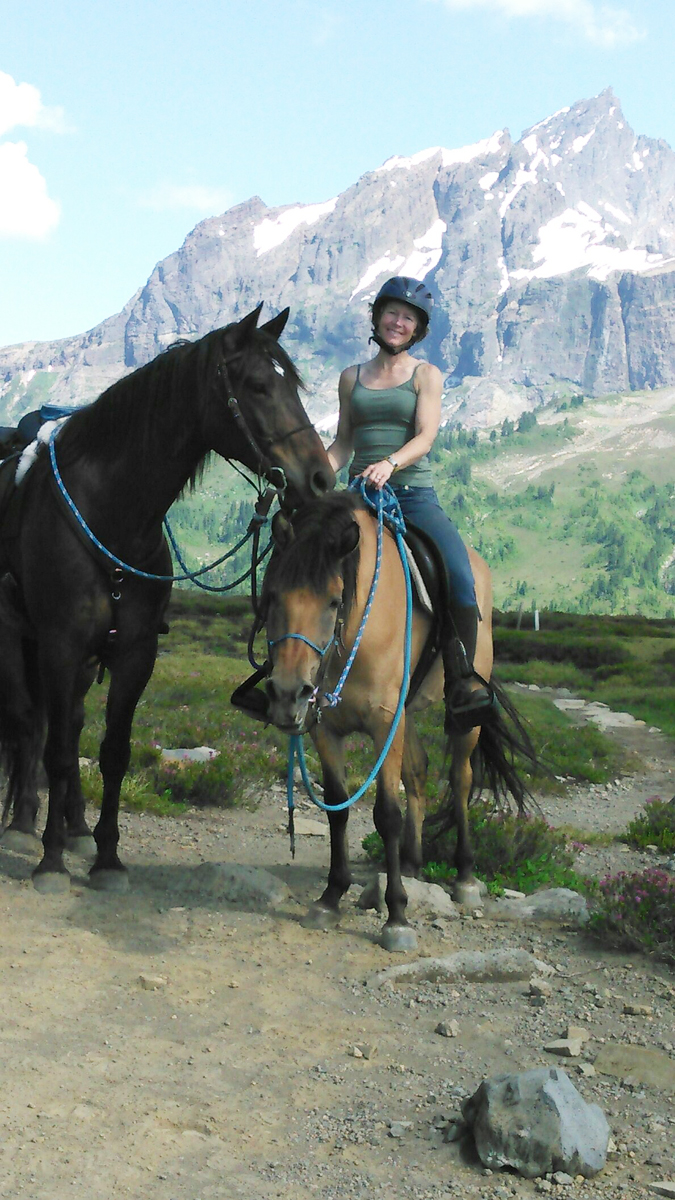 Why do I do horses? It's a question I often ask myself. In the wet dark depths of winter, when water floods the pen, or mud is up to their pasterns, or the trails are too icy to maneuver, it does make me wonder. Then there are the days when I want to come home after a long day at work and hibernate with a good book, in front of the fire. Instead, I drag myself outside to do chores and 30 minutes go by in an instant. This may be because I notice the big Percheron cross gelding, Z, really wants to work so I'll slip on a halter and we'll practice lateral movement off a soft feel. Or, the wee green mustang mare follows me around at the elbow so I can't help but give her attention and a task to accomplish. Sometimes I start to putter around in the tack room and then find myself cleaning the whole barn and the trailer. Bottom line? The precious minutes I spend with my "ponies" is always time well spent. Once I've made it to the barn, I typically don't want to go back inside, even in the worst of weather.
I can't remember a time in my life that I wasn't thinking about horses, playing horse, pretending my three-speed bike was a horse, reading horse stories, or pining away for a life on the prairie like Laura Ingalls Wilder. Growing up as the first born to a German immigrant father was demanding, at best, and terrifying at its worst. While my father and I have mended much of our relationship, all the moving we did when I was a kid as my dad looked for work, or the difficult nights when my parents fought, left their mark on my soul. The only place I felt whole, accepted and safe was at the local barn. I started riding on the east coast when I was eight and riding lessons turned into me working there every weekend to pay for more. Then I began showing on the local circuit, joined a club team, and spent every spare moment with "my" horse until my parent's very nasty divorce in high school. That suspended horse contact for a decade.
Inside every equine minded person there is a horse shaped void that can only be filled by these incredible animals – their smell, their sounds, their presence. As a grown adult, whose personal life revolves around these magnificent creatures, I have the honor and incredible pleasure of knowing a circle of women that I ride, talk, laugh, cry, learn from, and "horse" with. We all have come to riding in different ways, but with a similar end result: we never get enough. And when we don't get enough, it looks and feels a lot like those early years when I dreamed of having a horse of my own Someday. It's all we can think about, and takes up much of our personal resources. When things aren't going well, we can't sleep; when there's uncertainty about the soundness or health of our animals we ask a million questions and we analyze every detail of their movement. When we have a good ride, we want talk about it with anybody that will listen and share in the genius of our mount (woe to the non-horse husband or housemate when we're excited after a few hours in the saddle). While I have told myself for years I need to keep a journal, the only thing I seem to write about is what happened that day at the barn, in the clinic, or on the trail. If my house is ever in danger, the only thing I would grab is my horse journals. They are irreplaceable.
This year I look forward to sharing stories of local women who have as wide a variety in their life of riding and interests as they do in personal style, domestic configurations and training levels. Their experiences and willingness to invest in horsemanship that is respectful of animals and humans alike is always an inspiration. It challenges me to do better.
Horsing is how the equine minded person expresses themselves and lives their passion. While one rider plus one horses equals two beings, the possibilities for expression are actually infinite.
Published in January 2016 Issue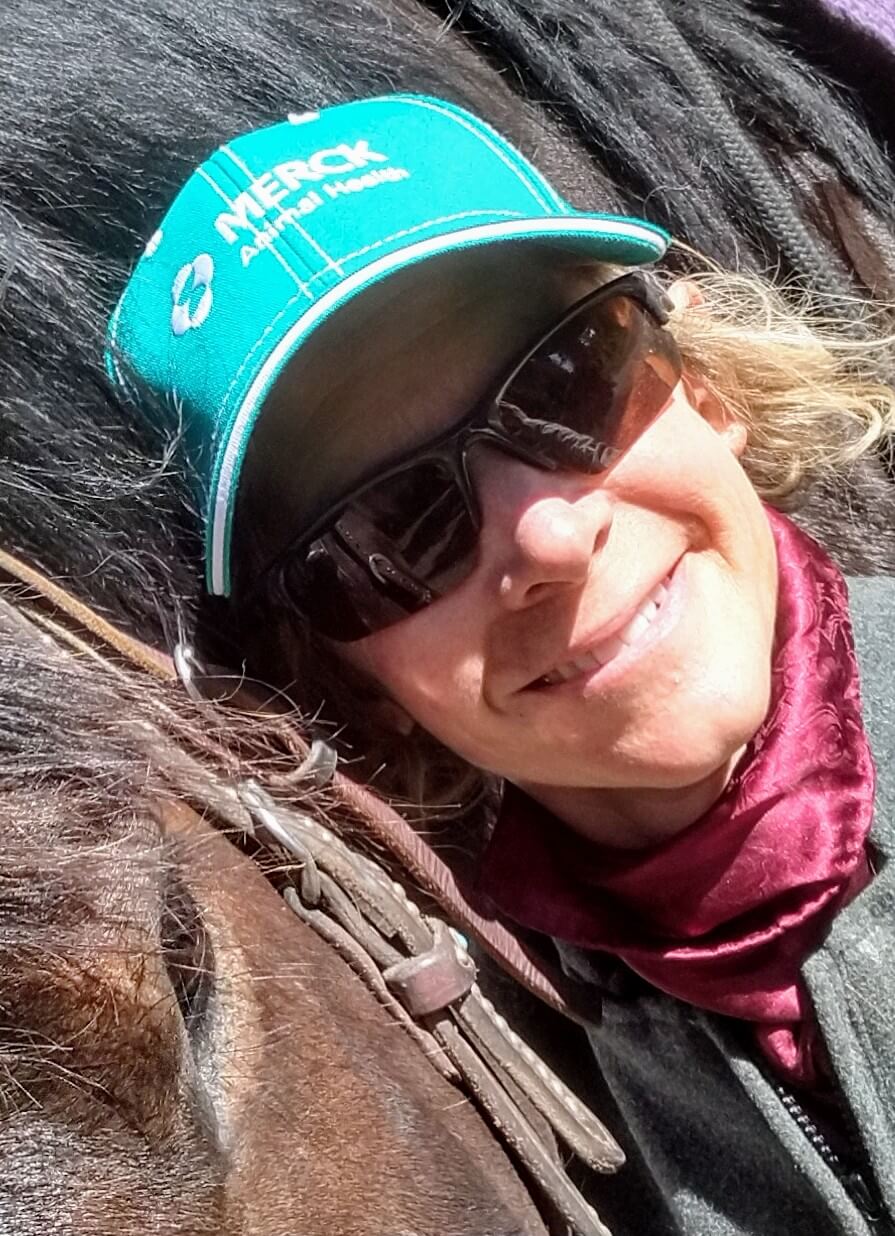 Thankful to call the Pacific Northwest home, Laura Schonberg is an educator in a local school district and is outside at her place when she isn't inside at work.  Summers are spent cow-girling at a friend's ranch, with forrays into the Cascade Mountains as time and weather permit year-round.  Winter finds her at a local barn doing dressage lessons to support her ranch riding, and re-starting horses through the county's equine rescue program.