Washington State Veterinary Office
Number Confirmed: 1;
Facility Type: Private Facility;
Notes: A horse at a private facility in Clark County has tested positive for Equine Influenza. The owner is working with the veterinarian and the property is under a voluntary quarantine. For more information about Equine Influenza go to https://aaep.org/sites/default/files/Documents/Outside%20Linked%20Documents/DiseaseFactsheet_EquineInfluenza_FINAL-Cobranded.pdf
Strangles in Spokane County, WA
Washington State Veterinary Office
Number Confirmed: 1;
Number Exposed: 7;
Facility Type: Farm;
Notes: A horse on a farm in Spokane County has tested positive for Strangles. The horse showed symptoms after second strangles vaccine. Owners are working with private practitioner and the farm is self-quarantining. For more information about Strangles go to https://aaep.org/sites/default/files/Documents/Outside%20Linked%20Documents/DiseaseFactsheet-Strep_equi_final%20Cobranded_0.pdf;
Rabies in Adams County, CO
Colorado Department of Agriculture and Public Health and Environment
Number Confirmed: 1;
Facility Type: Private Facility;
Age: 12; Gender: Not Reported; Breed: Miniature Horse; Onset of Clinical Signs: 5/25/2021;
Clinical Signs: Ataxia, Depressed Nature, Mild Fever, neurologic, Weakness; Confirmation Date: 6/3/2021; Horse Status: Euthanized;
Vaccination Status: Unvaccinated;
Notes: The Colorado Departments of Agriculture and Public Health and Environment, in collaboration with Tri-County Health Department, have confirmed that a miniature horse in Adams county has tested positive for rabies. This is the second case of rabies in domestic livestock in Colorado this year; the first case was a mule in January in Eagle County.
All information is sourced from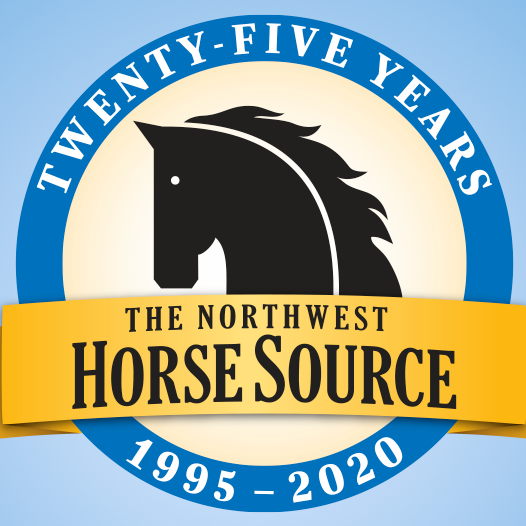 The Northwest Horse Source is an independently owned and operated print and online magazine for horse owners and enthusiasts of all breeds and disciplines in the Pacific Northwest. Our contemporary editorial columns are predominantly written by experts in the region, covering the care, training, keeping and enjoyment of horses, with an eye to the specific concerns in our region.