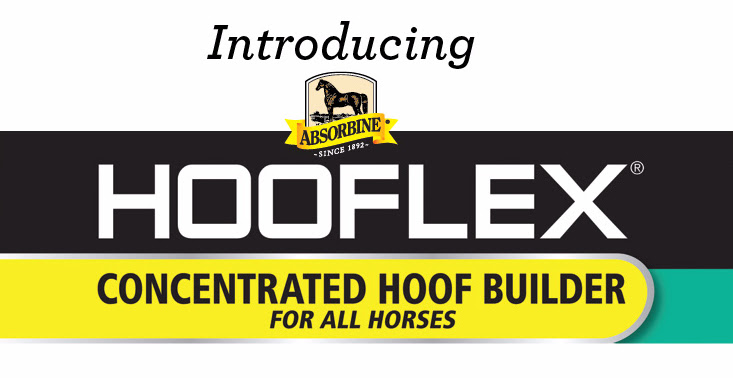 Building stronger hooves – and a better value.
Ask any farrier about hoof health, and you're likely to hear the same thing: it starts from the inside out. Keeping your horse on a good hoof supplement is an excellent step towards supporting strong, healthy hooves. However, the options available on the shelf can be overwhelming, and not all hoof supplements provide the results you're looking for. Here's why our new Hooflex® Concentrated Hoof Builder is the better choice:
•    It's nutritionist-formulated with targeted hoof ingredients, including Purified Biotin, Omega-3, and Zinpro Performance Minerals®
•    Prebiotics and chelated minerals provide high bioavailability
•    A concentrated formula and no fillers means a great value for you
•    Hooflex is a brand you know and trust for healthy hooves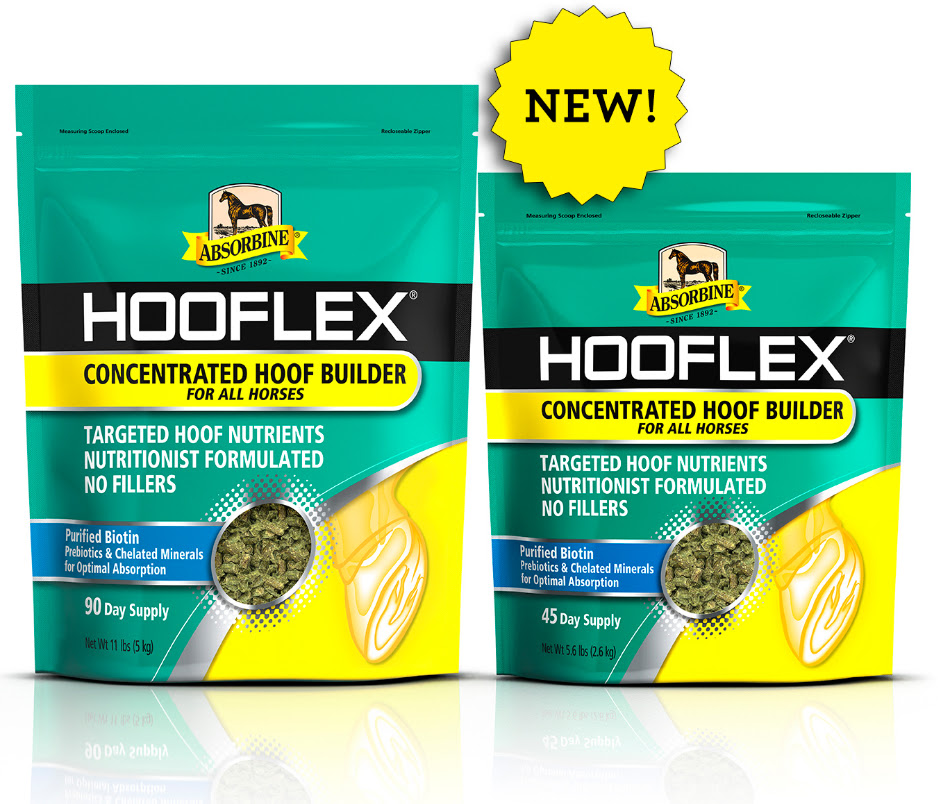 Proven Results Through Proven Ingredients
In a recent field test, horses fed Hooflex® Concentrated Hoof Builder Supplement showed a significant increase in hoof growth after a six-month period of use.
Average hoof growth: 2.43 inches (vs. typical 1.9 inches without supplement)
33% of horses in test saw 3 inches or more of hoof growth
84% of horses in test saw 2 inches or more in hoof growth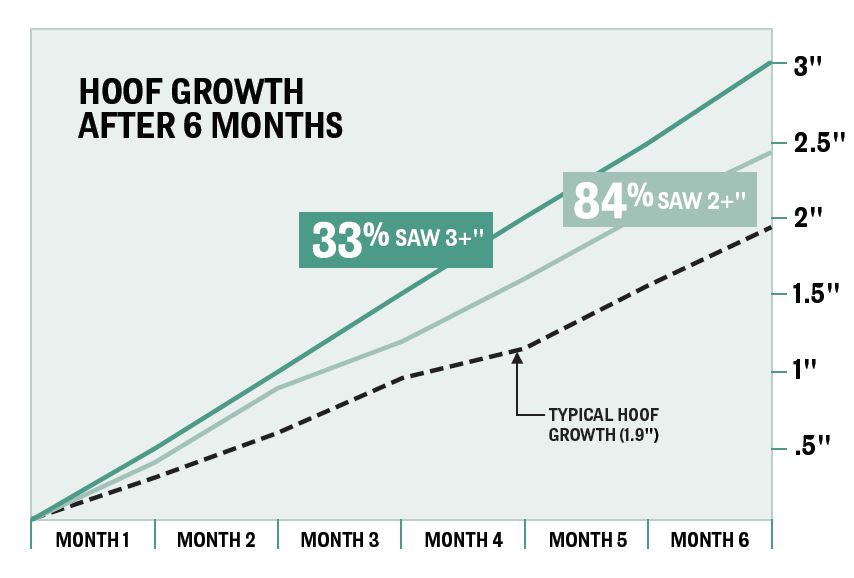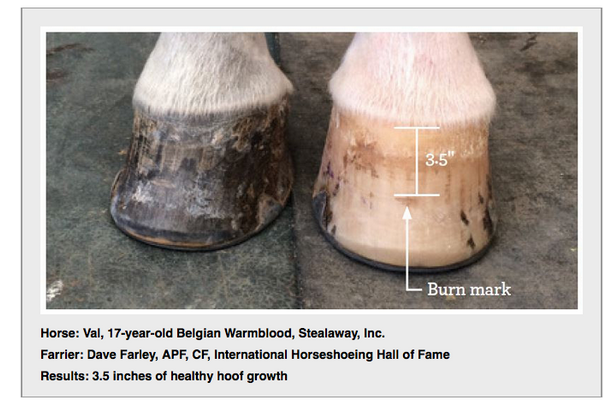 "Dave (Farley, the farrier) was VERY impressed by the condition of our horses' hooves! He saw growth that should have taken a YEAR! He also said the quality of the hoof improved tremendously!"
– Mandy Patterson, Assistant Trainer, Stealaway, Inc., a premier hunter/jumper facility