Hawaiian Adventures on Horseback
by Catherine Madera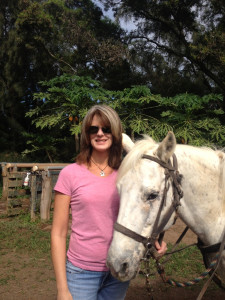 It's January and the climate outside is less than friendly toward horse activities. While I want to ride, the thought of wrangling a filthy, extra frisky 1,000 pound beast isn't always appealing. I'd prefer a book by the fire and the chance to reflect on warmer days. Days, shall we say, full of aloha. Allow me to share such a day.
Those who have traveled to Hawaii are familiar with the "spirit of aloha." In Hawaiian culture the word is used often: as a greeting, a farewell and a general expression of love and good will. The word sounds so nice I encourage you to use it—liberally on the mainland!  In November I traveled to the island of Maui and, for the first time, enjoyed horseback riding aloha style. Of course it was a trail ride tailored to tourists—no galloping off into those pastel sunsets, but I still enjoyed it tremendously. My mount, Lady Gaga (true story, there was a Justin Bieber as well), carried me faithfully through the lush island topography and along a ridge where we got lost in expansive views of the Pacific.
"This isn't hard to take," I thought to myself, plucking a ripe guava from the saddle and inhaling the intoxicating fragrance. Surely such intense moments of bliss would help me endure another cold, wet Pacific Northwest winter.
While Hawaii is nice (sublime actually) and one of my favorite places, I'm glad I don't live there. Why? Well, horses are too darn expensive! Three words: $40 a bale. And my horses, most days, are major ambassadors of aloha in my life. I don't have to live in a gorgeous island culture to enjoy the wellbeing I experience in the company of horses.
This month we welcome a brand new year and I encourage you to plan for the upcoming riding season. One of the best ways to do this is to attend the Washington State Horse Expo in Ridgefield, WA. Read all about it on page 6. In the meantime, I'd love to hear your tales of horse-related aloha. Email me at editor@nwhorsesource.com
Ride on, in aloha!
Published in January 2015 Issue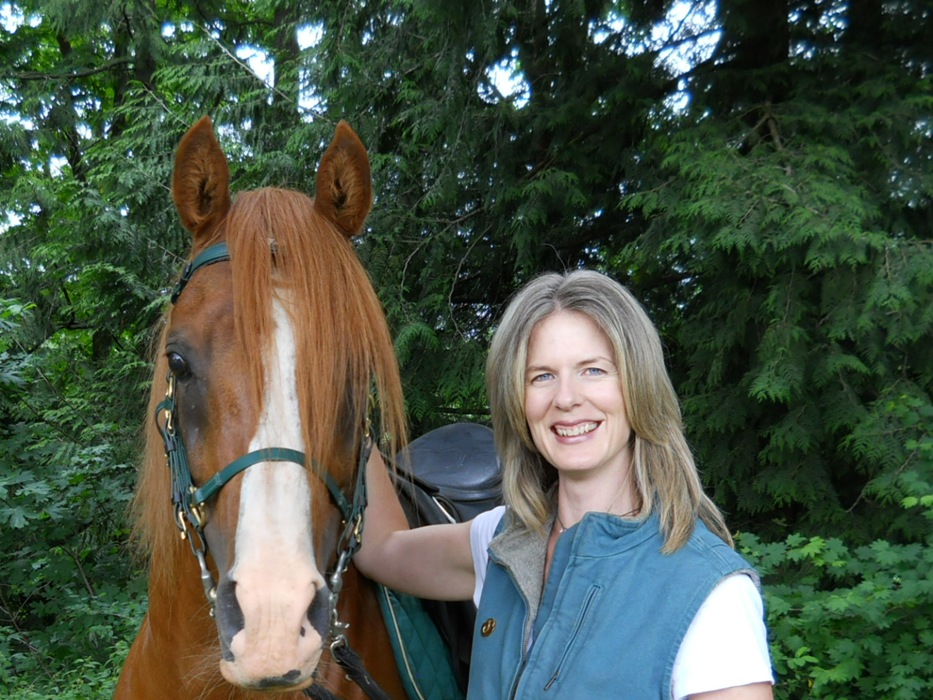 Catherine Madera served as editor of the Northwest Horse Source for five years. She has written for numerous regional and national publications and is a contributing writer for Guideposts Magazine and the author of four equine-related books. She has two grown children and lives with her husband and three horses in Northwest Washington.