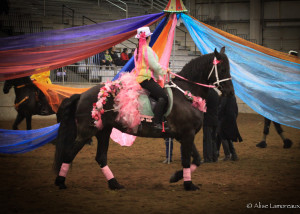 Fancy dancing horses, daredevil trick riders, stunning stallions, world-class clinicians and a huge trade show, will soon come together, for the delight of horse lovers!! The 17thannual Northwest Horse Fair and Expo presented by Akins Trailer Sales, kicks off March 18, and runs through March 20th, at the Linn County Fair and Expo Center in Albany, Oregon. Horses in a variety of sizes, breeds, colors, and uses will show off their talents, as they entertain, educate, and enchant audiences of all ages! The largest equine expo in the Northwest will also feature two events never-before-seen at the Northwest
Horse Fair:  the Ultimate Super Horse Challenge and BreyerWest, a model horse show! According to John Cloe, event founder and manager, "We invite everyone to join us for this fantastic horse festival! It's a family-friendly event! With the variety of events that we offer, there's something for everyone, from speed and action, to precision and choreography! The kids can enjoy pony rides, and they'll love the Stablemates painting, at BreyerWest!"
A Model Horse Show
The Northwest Horse Fair and Expo is pleased to present an unusual competitive event this year, as Breyer Horse hosts BreyerWest! The event includes two model horse shows, and opportunities for collectors and hobbyists of all ages to compete and enjoy activities with model horses. Contestants are coming from all over the USA and
Canada, from as far away as New Jersey and New Hampshire! In addition, there will be three days of Breyer fun, including FREE Stablemates painting for kids, and a peek at the new 2016 Breyer models! And expo attendees can meet a LIVE Breyer Portrait Model horse, "Smokin' Doubledutch", a beautiful pinto Quarter Pony mare! "Dutch", will be at the expo to "sign autographs" and can be photographed with expo attendees. She'll also appear daily in breed demos.
The Ultimate Super Horse Challenge!
Charles Wilhelm's Ultimate Super Horse Challenge, will be held for the first time ever at the Northwest Horse Fair and Expo 2016!  A dozen riders of all disciplines and a variety of horse breeds will compete, e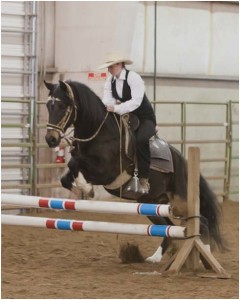 xhibiting their equitation, horse training, and partnership with their horses. Contestants hail from Oregon, Washington, California and Montana, and equine partners represent a multitude of horse breeds and a mule!  The event will be presented Friday and Saturday within the expo, with the final round on Sunday, immediately followed by placings and awards.  All twelve competitors will face six different events that could include anything from maneuvering through obstacles, riding equitation patterns, or working with cattle. To simulate parade work, the contestants, on horseback, will greet attendees inside the front gate of the expo at 9:00 am on Saturday morning! Competitors are vying for a whole host of prizes. The Top Horse/Rider team will win prizes and the title of Ultimate Super Horse 2016 Northwest Horse Fair & Expo Champion!
Exciting Equine Entertainment!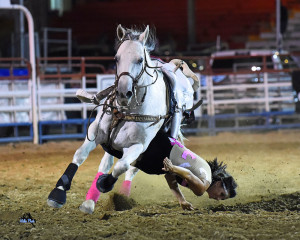 Spectators can enjoy a wide variety of equine entertainment throughout the three-day weekend. The Riata Ranch Cowboy Girls will perform daredevil trick riding stunts – like hanging off the side of a galloping horse – on purpose!! And the Mane Attraction Performance Drill Team will feature fast-paced precision drills to music. Always a crowd favorite, BlackPearl Friesian Dance Troupe will don colorful costumes, and guide their graceful horses through creative choreography in tune with music! The Rogue Mounted Archers will fly past stationary targets at a dead run, directing arrows with amazing accuracy!
Learn from Top-Notch Trainers!
World famous horse trainer and instructor Pat Parelli headlines the variety of presenters offering clinics, workshops and lectures at the Northwest Horse Fair. The 2016 lineup of clinicians includes a Gold Medalist, Grand Champions and very successful trainers who will share their secrets for improved riding and effective work with horses! Pat Parelli will give two clinics per day, on Friday and Saturday of the expo, featuring topics from Parelli Natural Horsemanship. Charles Wilhelm will highlight clinics on The Making of a Super Horse; Kristina Harrison will provide Dressage clinics; Mark Bolender will feature Extreme Trail; Heidi McLaughlin will offer Fearless Rider sessions; Robert Eversole will conduct Trailmeister seminars; the Riata Ranch Cowboy Girls will present Trick Riding clinics; and Wayne Williams will provide a look at his award-winning movie, Horse Spirit Society. Additional educational workshops, demos and lectures will be offered throughout the three days of the expo.
A Huge Trade Show
Shoppers can take in the huge trade show, filling two buildings with everything for horse owners and horse lovers! Among the multitude of shopping opportunities include trailers, clothing for riders and horses, saddles, feed, boots, hats, gifts, jewelry, home décor items, equine products and services, and much more! And to shoppers' advantage, some vendors offer show specials, plus there is no sales tax on purchases in Oregon!
Tickets & Discounts
Advance tickets for the Northwest Horse Fair are on sale through Thursday, March 17 at Wilco stores and various area tack and feed stores in Oregon. For a complete list of advance ticket locations go to: http://equinepromotions.net/northwest-horse-fair/attend/tickets/. Daily admission tickets purchased in advance are $10/day for adults; $5/day for children 6 to 12 years of age; children 5 and under, get in free.
Tickets can also be purchased at the expo gate during the event; cash only. Adult daily admission price is $12/day for adults; $6/day for children 6 to 12 years of age; and children 5 and under get in free. The facility charges $4 per vehicle, for parking.
On Friday March 18, horse fair attendees can receive $1 off their gate admission price, by bringing a non-perishable food item to the entrance gate, for the benefit of the Albany Helping Hands Homeless Shelter. One discount allowed, per person. Youth Day, sponsored by KMTR-TV will be offered Sunday March 20 at the Northwest Horse Fair. Youth aged 12 years and under get in free that day, when accompanied by a paying adult, plus 4-H and Pony Club members aged 13 to 18 years, get in free with their club ID cards. FFA members wearing their jackets also can receive free admission to the expo on Youth Day.
More Information
For more details about the Northwest Horse Fair and Expo, go to www.equinepromotions.net, email jjcloe@equinepromotions.net, call 765-655-2107, or join us for late breaking details and excitement, on Facebook and Twitter.
Sponsors for the Northwest Horse Fair and Expo 2016 include: Akins Trailer Sales, the presenting sponsor; Beelart Embroidery; Guaranty RV Super Centers; KMTR-TV, Youth Day sponsor; KRKT radio; Logan Trailers; Northwest Rider Magazine, the official publication of the Northwest Horse Fair and Expo; Phoenix Inn & Suites, the hosting hotel for the Northwest Horse Fair and Expo; and Wilco.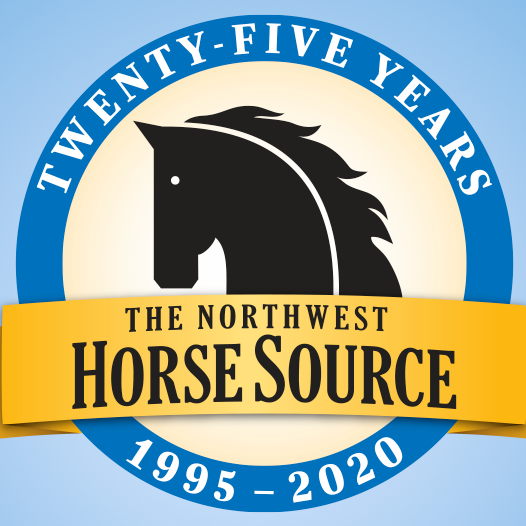 News from the horse industry. Sharing today's information as it happens. The Northwest Horse Source is not responsible for the content of 3rd party submissions.