Fun and Great Awards to be Won
Mark Your Calendars! The Northwest Border Zone is having a series of approved horse shows on the following dates: June 30, July 21, and August 25 at Creidmount Saddle Club, 1090 East Smith Road, Bellingham, WA.
Featured awards are Hi-Point for different age groups, walk/jog, ranch horse, jumping, and driving! Special awards will be given to series-end overall winners!
For more information go to www.nwborderzone.com.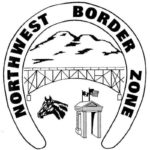 <!-comments-button-->