A Champion Thoroughbred's Unlikely Journey from California to Kentucky
by Milton C. Toby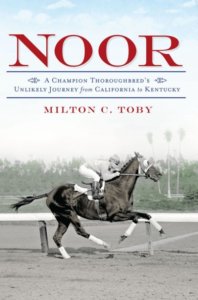 Which Thoroughbred is the best race horse hardly anyone remembers? What horse beat Triple Crown winner Citation in four consecutive races, and set three world records in the process?
While Seabiscuit is perhaps the best-known Thoroughbred in history, Charles S. Howard owned another remarkable race horse that should never be forgotten. Howard's Irish-bred Noor dominated the 1950 racing season, setting three world records in victories over Citation and winning the Hollywood Gold Cup by defeating a Triple Crown winner, the Horse of the Year, and the previous year's Kentucky Derby winner. Sadly, that fame faded as he failed to sire champions, and Noor was buried in an unmarked grave in the infield of a training track in Northern California. In Noor: A Champion Thoroughbred's Unlikely Journey from California to Kentucky, veteran turf writer Milt Toby recounts Noor's colorful career and the inspiring story of racing enthusiast Charlotte Farmer's personal mission to exhume the horse's remains for reburial in Central Kentucky. Available for $19.99 through historypress.net or miltonctoby.com.
Editor's Note: Like so many, I loved the story of Seabiscuit and found Milton Toby's story of Charles Howards other champion Thoroughbred worthy reading. A short book, Noor raises compelling questions about how and why certain horses rest forever in our minds and others fade away.
Published February 2013 Issue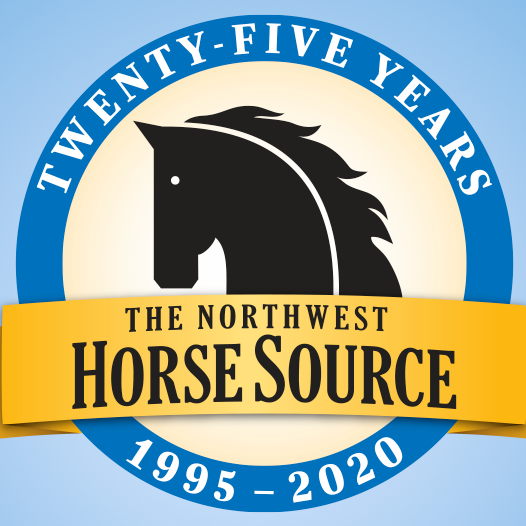 The Northwest Horse Source is an independently owned and operated print and online magazine for horse owners and enthusiasts of all breeds and disciplines in the Pacific Northwest. Our contemporary editorial columns are predominantly written by experts in the region, covering the care, training, keeping and enjoyment of horses, with an eye to the specific concerns in our region.