As I reflect on nearly 25 years of publishing the Northwest Horse Source Magazine, I'm grateful for so many loyal friends, advertisers, team members, and readers.
I often think about the changes that are happening in our world today. The Northwest Horse Source has survived the odds that most businesses fail within the first three years. I'm appreciative of the resources that are available to small business owners such as Western Washington University's Small Business Development Center (SBDC) to help any small business grow.
Many times, people give up too early—whether it's starting that training business, starting a difficult colt, riding through challenges of fear and other issues, or for me, getting one more ad to support this free magazine. Often, success is just one moment away, and we've stopped just short of success.
We must grow and adjust to changing times in how we consume information and how we shut out the additional noise that comes from constantly being plugged in. And honestly, taking 100% responsibility for the events in our life, whether we caused them or not. There are things I can't change, so I'm challenged to accept that, move on, and not fret about the things I can't do anything about. It's a big lesson for me.
Through all the changes in the publishing industry, I'm embracing the possibilities we have sharing the same great information online. We're educating advertisers on the importance of a strong, reputable presence and being connected to a robust and viable resource such as the Northwest Horse Source Magazine and website in our region. Let's connect in new and different ways but never forget the tried and true.
Our cover story this month is focused on the Idaho Horse Expo, April 10-12 in Boise, Idaho. Read about this super opportunity to connect with clinicians and trainers in our region. I look forward to meeting you there!
We have some great opportunities coming up as we start on a couple of new projects. I will reveal them as the time gets closer—so stay tuned and don't miss a single issue!
Lastly, our focus this month is on equine events, so let's hit the trail, pick up the lines (my newest adventure) or enter the show pen and have some fun!
Quote: You can't put a limit on anything. The more you dream, the farther you get.
 ~ Michael Phelps – American Champion Swimmer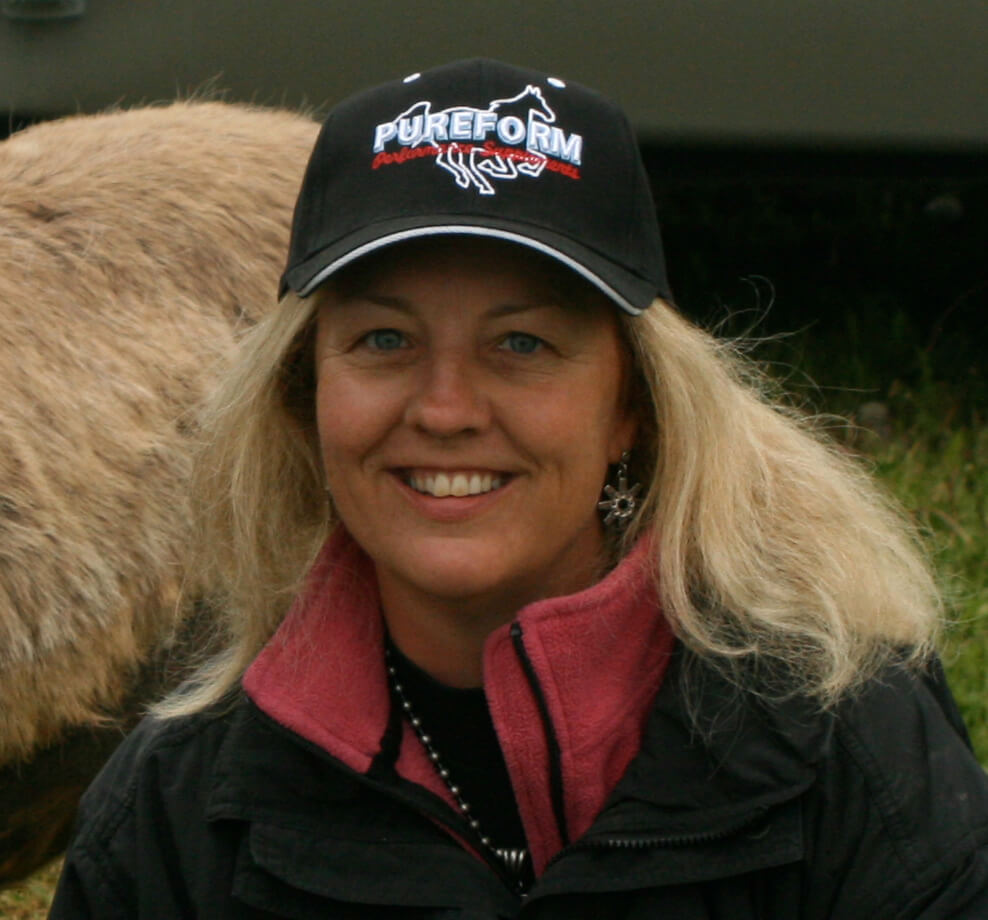 Owner/Publisher Karen's lifelong love of horses began at a very early age when she wore out a couple of rocking horses before convincing her parents to get her the real thing. That ill-tempered bay gelding, Brandy, was a challenge for the young horsewoman, but it drove her ambition to become a horse trainer. After attending Canyonview Equestrian College's Horsemanship Program, Karen realized she needed work that was a little more lucrative than training, so she took a job with Customs Brokerage to pay the bills. There, she discovered an affinity for computers and a talent for creating informative, entertaining newsletters. The Northwest Horse Source began as such a letter in December 1995, with a distribution of 1000 copies for its 12 black and white pages.  Now 25 years later, it's an online magazine and website with a reach of over 10,000 per month and growing! Not bad for the results of one woman's dream to work with horses!
Today, Karen remains involved with every aspect of the magazine and treasures the community of thousands who share a common passion. Somewhere in the wee hours of the early mornings and late evenings, she still finds time to care for April, her gorgeous and sweet-tempered Quarter Horse.