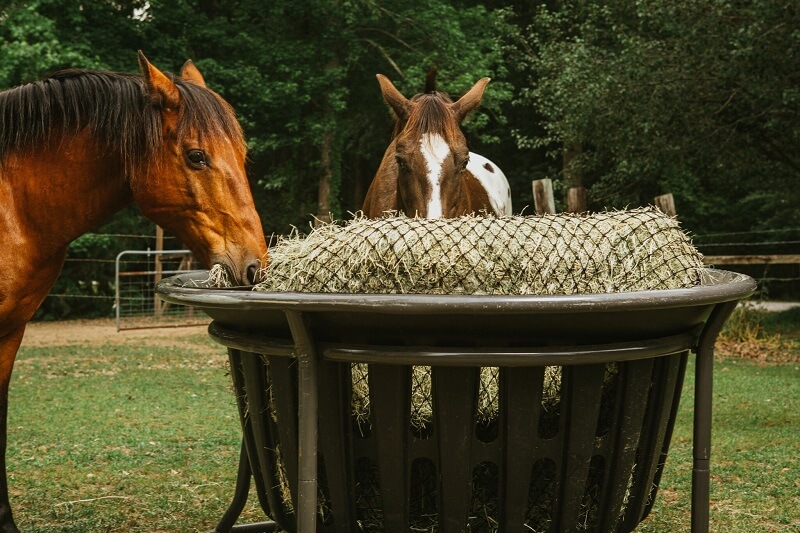 Colic. Ulcers. Wasted hay. These are just a few of the problems horse owners face. Texas Haynet and Tarter Farm and Ranch have teamed up to help prevent these problems.
Colic is the number one killer of horses. Ulcers are another common ailment with estimates from the AAEP suggesting that 60-90% of adult horses suffer from ulcers. Horses restricted to 2-3 meals per day are more likely to experience a gastric ulcer. There has to be a better way to feed.
Enter the safest, healthiest, most cost-effective feeding solution: a custom Texas Haynet designed specifically to fit the Tarter Equine Hay Basket. Texas Haynets help prevent colic and ulcers by simulating grazing and keeping forage in front of horses longer. The Tarter Equine Hay Basket keeps hay dry, off the ground, and allows horses to eat in their natural feeding position with their head down. Together, both products eliminate hay waste and clean up. Learn more at texashaynet.com and tarterusa.com.
The Northwest Horse Source Publisher's Review:
Texas Haynets are well made and affordable. I've used the small openings hay net for nearly two months and it still looks brand new. I also use it in a hay steamer and it's holding up to nearly 200 degrees every day.
I endorse Tarter feeders too. I've had mine for over eight years and use it with my Texas Haynet. The Tarter feeder is easy to clean and move around and stands up to our Northwest weather too! ~Karen Pickering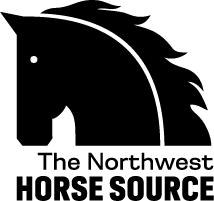 The Northwest Horse Source is an independently owned and operated print and online magazine for horse owners and enthusiasts of all breeds and disciplines in the Pacific Northwest. Our contemporary editorial columns are predominantly written by experts in the region, covering the care, training, keeping and enjoyment of horses, with an eye to the specific concerns in our region.