HandsOn Gloves, a family-owned company that develops animal and gardening care products, expands its multi-award-winning product line with the introduction of its new Hoof Pick. The HandsOn Hoof Pick features an ergonomic, ambidextrous handle that allows for a comfortable grip, making it easier to remove debris, including tough-packed mud and snow, from a horse's hoof. It also makes it easy to switch from picking to filing, further reducing hand fatigue.
"With its durable and long-lasting construction, the HandsOn Hoof Pick is the toughest on the market," commented Jay Michaelson, founder and CEO of HandsOn.
The never-before-seen file on the sides of the pick helps promote a smoother clean and better maintained hooves between farrier sessions. The HandsOn Hoof Pick also allows horse owners and professional equestrians to quicken the process of grinding and cleaning, taking their horse from everyday clean to show-ready.
Another standout feature is that the Hoof Pick grip is molded with a hole on the end to easily hang next to other tack and grooming supplies. The Hoof Pick is available now for a suggested retail price of $24.99.
For more information on the HandsOn Hoof Pick and the rest of the company's grooming and gardening care products, please visit www.HandsOnGloves.com.
See this article in the September/October 2023 online edition:
September/October 2023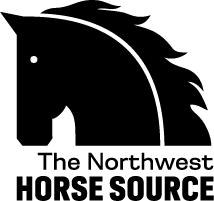 The Northwest Horse Source is an independently owned and operated print and online magazine for horse owners and enthusiasts of all breeds and disciplines in the Pacific Northwest. Our contemporary editorial columns are predominantly written by experts in the region, covering the care, training, keeping and enjoyment of horses, with an eye to the specific concerns in our region.