New Farnam® Laser Sheen® Skin & Coat Supplement Revolutionizes Healthy Skin and Coat Health from the Inside Out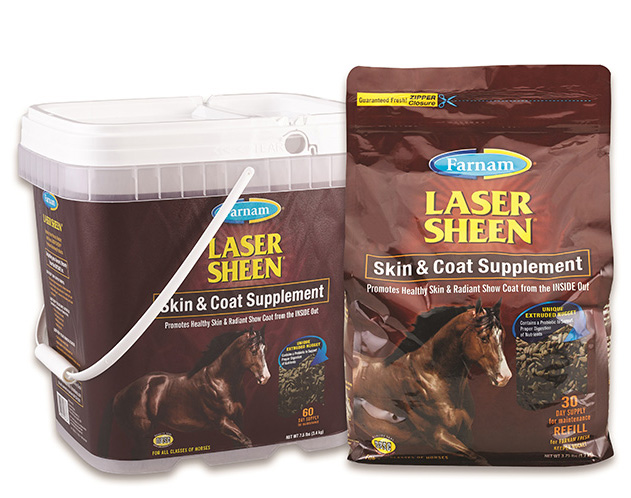 Head-turning shine does more than make a great first impression. It also speaks volumes about a horse's overall well-being. When your horse needs to look and feel his best, you need new Laser Sheen® Skin & Coat Supplement. This scientifically formulated blend provides essential nutrients for a radiant coat and healthy skin from the inside out.
Formulated by an equine PhD nutritionist, the new Farnam® Laser Sheen® Skin & Coat Supplement provides a show-stopping shine that will capture the attention of any audience. In addition to a dazzling, shiny coat, it delivers healthy, supple skin and helps strengthen mane and tail.
Laser Sheen® Skin & Coat Supplement contains ceramides — the same fatty acids found in many beauty products for humans — to help retain moisture for a velvety soft coat as well as help support skin hydration. A proper balance of omega-3 and omega-6 fatty acids supports skin and coat health. It also contains a probiotic to support proper digestion of nutrients, allowing your horse to get the most benefit from each ingredient.
There's less waste because the unique extruded nuggets are readily eaten. Feed it year-round and watch your horse bloom. Laser Sheen® Skin & Coat Supplement is available in two convenient packaging options: a 7.5 lb. Farnam Fresh Keeper Bucket and a handy 30-day, 3.75 lb. bag that can be used as a refill.
Recommended by veterinarians, Laser Sheen® Skin & Coat Supplement is designed to support beauty from the inside out, while Laser Sheen® Show Stopping Shampoo and Laser Sheen® Dazzling Shine & Detangler promote beauty from the outside in. Together, the combination provides healthy skin, coat, mane and tail.
Over the past 65 years, Farnam Companies, Inc. has grown to become one of the most widely recognized names in the animal health products industry, and is one of the largest marketers of equine products in the country. No one knows horses better than Farnam. That's why no one offers a more complete selection of horse care products. Farnam Horse Products serves both the pleasure horse and the performance horse markets with products for fly control, deworming, hoof and leg care, grooming, wound treatment and leather care, plus nutritional supplements.
For more information on Laser Sheen® Skin & Coat Supplement and other helpful Farnam® products, visit www.farnamlasersheen.com. You can also download your free Grooming Guide at www.farnamhorse.com.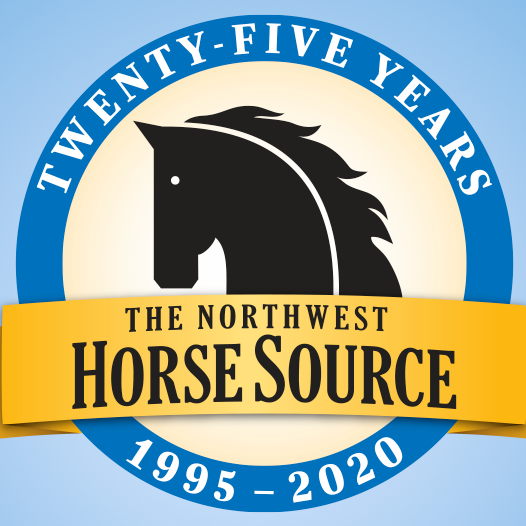 News from the horse industry. Sharing today's information as it happens. The Northwest Horse Source is not responsible for the content of 3rd party submissions.