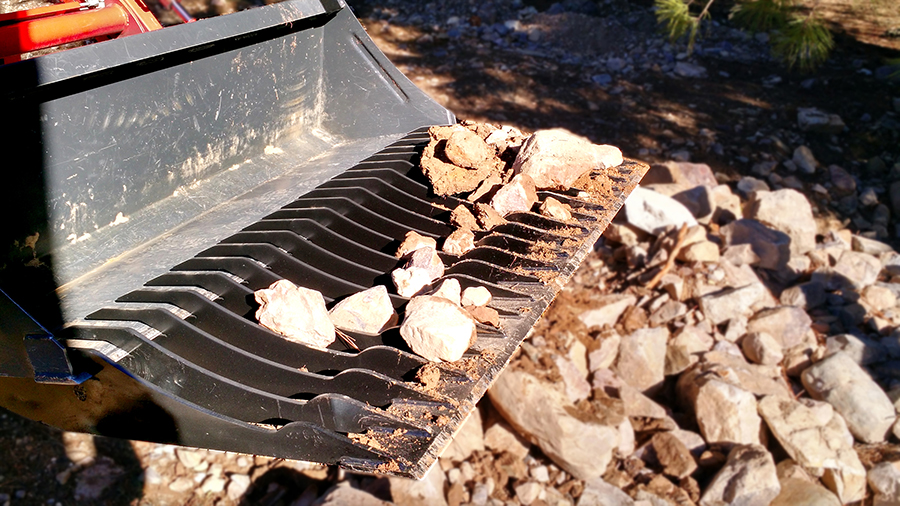 The new  BR-S Bucket Rake attaches quickly to most any standard bucket to create a tool for raking rocks and other debris using your existing bucket.  This patent pending innovation has been developed by ANBO Manufacturing for use on tractors, skid steers and other machines with buckets. The BR-S is available in sizes for machines from 15 – 100 horsepower.
"With this new attachment, customers can quickly turn their existing bucket into a tool which will remove rocks and debris from the field without picking up the dirt," explained ANBO President, Chris Newman.  "As you comb through the field the  this product will sort the rocks from the dirt. The rocks will roll up into the bucket and can be dumped when the bucket is full."
The attachment takes only minutes to install via the included chain binders, or, if the customer wishes, the attachment can be welded in place or use the bolt on bracket kit.  It is self-aligning to insure proper positioning and attachment of the rake to the bucket.
The BR-S is made from tough, A-572 steel for years of trouble free use and comes with 3-inch tine spacing to catch and remove even small rocks.  It also features a sturdy bracing bar to spread the load and torque across the entire length and width of the bucket area to avoid damage to the bucket.  A raised retaining ridge keeps the rocks from falling out until the bucket is rolled forward and emptied.
The product also features a forward cradle area in the front to add higher material volume capability and to pick up and carry long items such as logs, pipes, branches and other materials which cannot normally be carried by a bucket alone.  The tines feature a front cutting edge that can be used as a sod cutter and material grader to smooth an area that has been cleaned.
"This new invention turns a bucket into a rock rake and eliminates the cost of buying an entirely new attachment and set of mounts," noted Newman.  "It is built with the same quality materials and attention to detail that has made ANBO Manufacturing a leader in grapples, blades and other attachments."
ANBO Bucket Rake video can be seen here: https://youtu.be/aVkZS7XUINI
For more than 50 years, ANBO Manufacturing has been a market leader in grapples, blades and other attachments for the agriculture, forestry and construction industries.  Visit their website at http://www.anbomanufacturing.com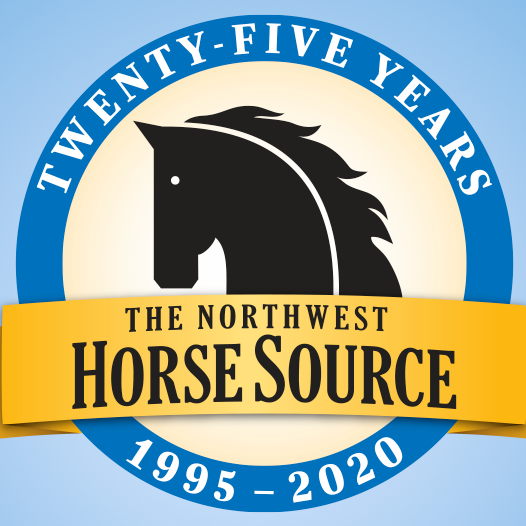 News from the horse industry. Sharing today's information as it happens. The Northwest Horse Source is not responsible for the content of 3rd party submissions.