Fort Worth, Texas – Building on the success of previous years, the Mustang Heritage Foundation is proud to partner with the Extreme Cowboy Association again for their 2023 World Championships. The EXCA World Championships will be held November 1-5, 2023, in Glen Rose, TX.
As part of the World Championship, Mustang Heritage Foundation and EXCA partner to produce the New Partner Race; a separate event held during the World Championship, open to any mustang adopted or purchased between November 1, 2022, and October 1, 2023. Horses competing in the Extreme Mustang Race are eligible for approximately $10,000 in cash and prizes awarded to the Top 10 competitors.
The New Partner Race will be based on the Extreme Cowboy Race format and utilize a similar level of difficulty to that of the Non-Pro division. Each competitor will have one chance to prove themselves on the course in the preliminary round before the Top 3 are selected for a final round.
Horses in the New Partner Race must be shown by the named adopter on the horse's Bureau of Land Management paperwork except in the case of horses adopted through the Extreme Mustang Makeover or Mustang Magic programs within the eligibility timeframe. If a mustang was adopted through an EMM or Mustang Magic, Mustang Heritage Foundation allows either the original EMM or Mustang Magic trainer or the adopter to show the horse.
The New Partner Race follows EXCA Rules and Regulations and full details about the race can be found on the EXCA World Championship site. Entry forms for the New Partner Race can be found on the EXCA website.
The EXCA World Championship and New Partner Race events are free to the public and spectators are welcome to attend. All classes will be held at the Somervell Expo Center in Glen Rose, TX.
About the Mustang Heritage Foundation
The Mustang Heritage Foundation is dedicated to facilitating successful placements for America's excess wild mustangs and burros through innovative programs, events and education. The Foundation is a 501(c)(3) nonprofit organization. More than 25,000 mustangs have been placed into private care through Mustang Heritage Foundation events and programs since 2007. For more information, visit mustangheritagefoundation.org.
About the Extreme Cowboy Association
The Extreme Cowboy Association hosts Extreme Cowboy Race events throughout the world to showcase the talent and partnership between horse and rider as they maneuver through a series of obstacles in a timed format. Regions exist throughout the USA and Canada to promote local events and community within the sport. To learn more, visit extremecowboyassociation.com.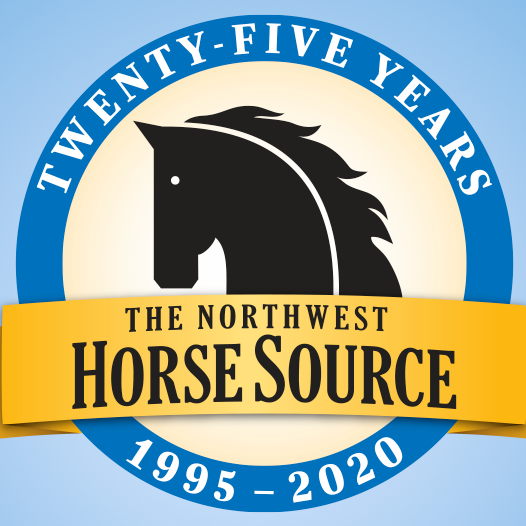 News from the horse industry. Sharing today's information as it happens. The Northwest Horse Source is not responsible for the content of 3rd party submissions.