Meet Northwest Washington Trainer Cheryle McConnaughey
by Catherine Madera
Cheryle McConnaughey of Bellingham, WA is a northwest trainer newly approved through the Mustang Heritage Foundation's Trainer Incentive Program (TIP). She shares what is a passion for many horse lovers: helping America's Mustangs find adoptive homes. An estimated 30,000 mustangs are currently residing in the Bureau of Land Management's corrals and adoption facilities and research has shown that many prospective adopters simply don't have the time to gentle a wild horse. TIP trainers like Cheryle increase adoption success rates by giving mustangs a solid foundation. The Northwest Horse Source was interested in finding out more about Cheryle and her commitment to the American Mustang.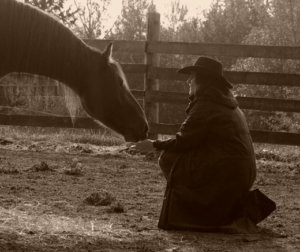 Where and why did you get your first Mustang?
At a satellite adoption in Lynden WA. There was an instant connection to the mustangs and a draw to want to help them. I wanted to change the fear I saw in them by learning to trust me with their life and build a relationship.
Tell us about a special time with one of your Mustangs which illustrates their appeal?
I brought Jack, one of my mustangs, to an adoption and my sister held him while I did a barefoot trim demo. He could not see me, but he could hear me over the PA. After a bit he started moving around to find me and she said that once he saw me through the crowd he settled right down. This is the loyalty and bonds that they make.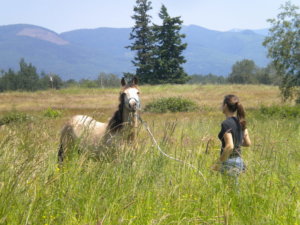 What is the worst/most challenging thing you've experienced with a Mustang?
It was with my 8-year-old mustang Regalo that was captured at the age of 4. I was starting to gain real trust with him and on Christmas morning I found him in my field down in the deep snow with a broken leg. I lost a loyal friend that day and I still grieve him. It was also very hard to watch his pair bonded mare Mustang Sally grieve, too. She called to him while we were putting him down so I decided to take her to him. She said goodbye to him in her own way by bumping and licking him. My grief lasted a long time and it broke my heart to watch Sally look for him for months and grieve for almost a year.
What sort of training methods do you use?
I have a strong natural horsemanship focus and have been directly or indirectly influenced and/or mentored by John Lyons, Pat Parelli, and Jonathan Field. Through experience, I have also developed my own strategies to effectively train wild horses.
To learn more about the Mustang Heritage Foundation and the TIP program visit mustangheritagefoundation.org or call 512-869-3225. To learn more about Cheryle and/or to be connected with a gentled Mustang follow her blog, amustangreborn.blogspot.com or email her at amustangreborn@gmail.com*.

*This link was no longer active at the time this article was added to the website in 2018.
Published March 2013 Issue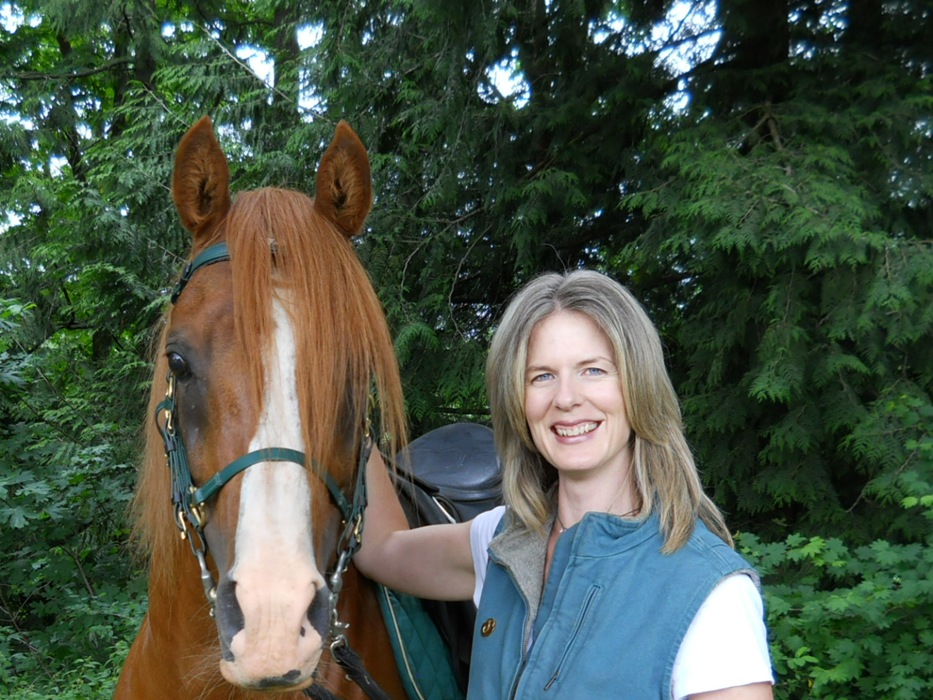 Catherine Madera served as editor of the Northwest Horse Source for five years. She has written for numerous regional and national publications and is a contributing writer for Guideposts Magazine and the author of four equine-related books. She has two grown children and lives with her husband and three horses in Northwest Washington.