Mustang Champions, a new partner with the Bureau of Land Management Wild Horse and Burro Program, officially introduced two new mustang competitions: Mustang Classic and Mustang Challenge.
Wanting to give competitors as much training time to compete Mustang Champions changed the starting adoption or purchase date for their competitions to September 8, 2023.
The two new competitions are the first of their kind. The Mustang Challenge is the richest Western discipline mustang competition scheduled for July 11-13, 2024, at the South Point Arena & Equestrian Center, Las Vegas, NV. Mustang Classic is a never-before English discipline competition scheduled for September 13-15, 2024, at the Kentucky Horse Park / Rolex Stadium in Lexington, KY.
These competitions are part of the effort to get mustangs out of BLM holding, trained and into private care.
What is different about the competitions?
The Mustang Classic format involves qualifying classes including dressage, arena eventing, working equitation and show jumping. The top 10 mustangs will then compete in a freestyle format on Sunday at noon for the top prize of $50,000. The event will offer a VIP experience with Sunday brunch.
The Mustang Challenge format involves qualifying classes including pattern, trial and ranch competitions. The top 10 mustangs will then compete in a freestyle format Saturday night for the top prize of $50,000. The event will offer a VIP experience.
Total purse for each competition $125,000.
Interested parties can start adopting or purchasing mustang(s) as early as September 8, 2023 at any approved BLM Wild Horse and Burro facility, approved satellite event, the WH&B online corral or any WH&B Program approved facility or storefront. This will allow an owner or exhibitor to choose their own mustang and have a longer period of time to train and prepare a mustang for the championship competitions. Each mustang needs to be registered with Mustang Champions so the adopter/owner can stay informed and have a resource during training.
Improved training techniques. Mustang Champions will be gathering training resources to help educate and improve gentling and training techniques. Every exhibitor will be required to complete the Mustang Training Readiness Curriculum prior to entering the competitions.
Mustangs must be shown before the championship competitions. Proof that the mustangs have competed at a local or national horse show is required to qualify to compete. Adopters can work with an exhibitor if they do not wish to show their adopted or purchased mustang themselves and exhibitors can show up to two mustangs at each competition.
For more information:
Mustang Classic visit mustangclassic2024.com
Mustang Challenge visit mustangchallenge2024.com
About the Mustang Champions
Mustang Champions is a 501(c)(3) headquartered in Austin, Texas. Mustang Champions is dedicated to the adoption of mustangs that have been gathered and are currently in BLM holding. Working in partnership with the Bureau of Land Management Wild Horse and Burro Program, mustangs in holding will be transitioned into private care to lessen the burden of an abundance of animals, reduce the cost of care to the American taxpayer and help protect rangelands. Mustang Champions will create and manage programs and events that showcase the ability and diversity of mustangs with the sole purpose of getting mustangs adopted. Mustang Champions is committed to the proper gentling, training, and treatment of mustangs. By enlisting qualified trainers, potential adopters, owners, and all Americans who want to support our efforts, Mustang Champions will prepare mustangs for homes outside of government holding. Additionally, Mustang Champions will provide educational and training resources to help those interested in and working with mustangs to improve their skills and knowledge, ensuring better handling and care of mustangs and help educate the American public about wild mustangs, raising positive awareness for the BLM and the WH&B Program staff. Mustang Champions hopes that, with their combined efforts and experience, they can give American mustangs in holding an opportunity to demonstrate their abilities as companions or champions.
About the Bureau of Land Management Wild Horse and Burro Program
The Bureau of Land Management manages more than 245 million acres of public land located primarily in 12 western states, including Alaska, on behalf of the American people. The BLM also administers 700 million acres of sub-surface mineral estate throughout the nation. Our mission is to sustain the health, diversity, and productivity of America's public lands for the use and enjoyment of present and future generations.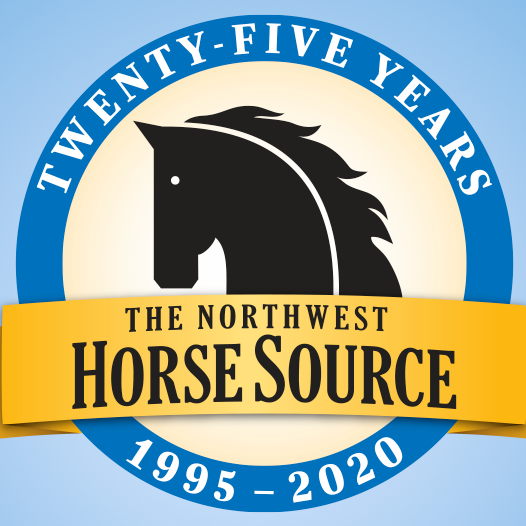 News from the horse industry. Sharing today's information as it happens. The Northwest Horse Source is not responsible for the content of 3rd party submissions.