How to Make the Horse Lover in Your Life Happy
by Robert Eversole
With Christmas just around the corner let's check out a few items that will make the active and aspiring trail rider in your life happier and safer on the trail. If that's you just leave this article out where it'll be easily seen. I've included manufacturer and dealer information to make Santa's shopping easier.
Stocking and Saddle Bag Stuffers: These invaluable small items should be in everyone's saddle bags when you're on the trail: A compass—I recommend a standard orienteering model like Brunton's Classic model. The bright green color helps keep it found. An LED flashlight—I've grown very fond of my 5 LED hat clip model by Cyclops. It's about the size of a quarter and since it clips on my hat brim I can keep both hands free.
Truck and Trailer Goodies: Since a lot of trail riding includes hauling "stuff" I tend to really enjoy goodies for my truck and trailer to make life easier and increase safety. To that end I rely on Casey at Trailers Northwest in Maple Valley to help me outfit my towing rig with the essentials for safe hauling. Here are two excellent items that may not fit in a stocking but are wonderful nonetheless: Wireless Backup Camera – If connecting your truck and trailer requires repeatedly crawling out of the cab to see where the trailer hitch is you need one of these. Even better, since the camera is wireless, you can put the camera in the trailer after connection to keep a close eye on things while en route to the trailhead.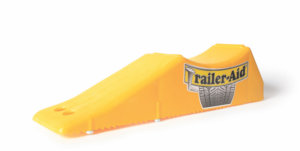 Trailer-Aid: A blown tire can happen anytime due to road hazards or tire failure. Replacing that tire can be "interesting" at best as semi-trucks roar past at speeds much too fast for fragile nerves. To proactively address this I keep a Trailer-Aid in my truck and trailer at all times. This heavy duty hunk of plastic allows you to easily change a flat tire anywhere, anytime, without help, without a jack, and most importantly, without unloading the animals. This is cheap insurance to keep a flat tire from ruining a great trip. 
Campsite Goodies: When camping I love to listen to the contented crunching of my horses happily chewing their hay. To keep a clean camp and to reduce my impact I don't feed on the ground and instead use a hay net to contain my horse's dinner. My favorite hay nets feature heavy duty mesh that rolls up into a small bundle for horse camping and even better, they're made here in the Pacific Northwest by Chris Tornow (www.horseandmulegear.com).
Behind your saddle: If you've been in the Pacific Northwest for any length of time you know that our dominate mountain range is called the Cascades for good reason due to the substantial amount of rain that we receive for much of the year. To stay warm and dry consider a full length slicker over your regular riding attire. I favor the classic gold of the Wyoming Trader Slicker, by Outfitters Pack Station. The bright color helps hunters differentiate me from elk and I've found that the traditional coating is sturdier than the newer high tech materials.
On the Trail: If a new saddle is on your Christmas wish list some features to look for in a trail riding rig include: a deep seat to hold you secure during those steep climbs and descents, light weight to make life easier on your mount, and wide stirrups to reduce the pressure on your ankles. Of course proper fit is paramount and should go without saying. I've found that the adjustable fit system of Specialized Saddles is wonderful and allows me to regularly optimize the saddle's fit as my horse builds muscle and loses fat, and vice versa.
Have a great Christmas and New Year. As always for more trail rider gear reviews, and the largest directory of horse trails and camping area in the U.S. you can always visit www.TrailMeister.com
Published November 2012 Issue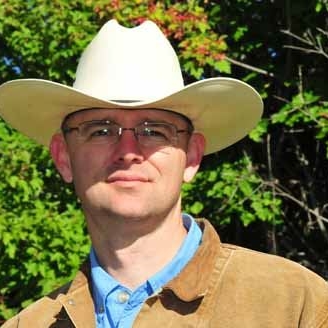 Robert Eversole, "the trail meister," owns www.TrailMeister.com, the largest database of horse riding and camping areas in the U.S. with free trail and trailhead information, trail maps, and much more to help horse enthusiasts experience the joys of trail riding. Robert is a registered riding instructor with PATH International, a mounted search and rescue team member, and a U.S. Marine who has served on the board of the Backcountry Horsemen of Washington (BCHW). He is enjoying his new career helping fellow trail riders stay found and safe on the trail. When not on the trail, The Trail Meister resides near Spokane, WA and teaches land navigation to a wide variety of outdoor groups across the nation. For North America's largest horse trail and camping directory, trail tips, and more, visit www.TrailMeister.com.