Vancouver, Washington – March 13, 2017 – The Washington State Horse Expo has, for the first time, hosted a Mountain Trail Challenge on a course built by Mark and Lee Bolender.
The March 3-5 event hosted thousands of spectators who saw horses and riders competing in various levels of challenges. The Mountain Trail Challenge was held on a course built by the renowned Bolender couple for the Expo, and it is the first time their course was used for this competition at an Expo in the USA. The event was sanctioned by the IMTCA (International Mountain Trail Challenge Association) and most competitors came from as far away as Nevada, Minnesota, and Canada.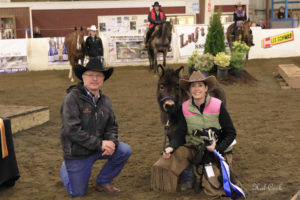 "Practically everyone attending the Expo came by to see the Mountain Trail competition because it's such an exciting and new equestrian discipline", said Mark Bolender. "Riders of virtually any competency level can participate, as can all equestrian breeds."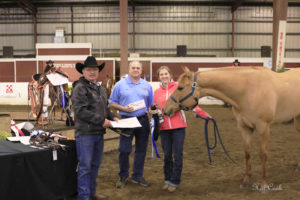 Indeed, for the Mountain Trail Challenge, 60 participants competed with various equine breeds including horses, mules, mini-mules, and ponies.
The Winners were as follows:
In-Hand Division – Delinda Jokala and Pistol
Level 1 Riding – Katrin Polcuch and Autumn Legend
Level 2 Riding – Kristie Johnson and Cody
Level 3 Riding – Jean Chaney and Biscuit
Prizes included cash and gifts from Luft Trailers, Colorado Saddlery,  Cashel, Les Schwab, Mark and Lee Bolender, Echo GreenGrid, Hay Chix, Buckaroo John, Purina, and the Farm Store.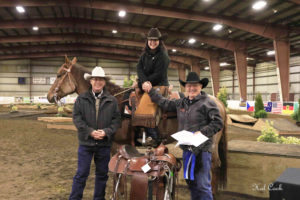 The Judges for the Mountain Trail Challenge were Anita Durant (Canada), Kelly Chapman (Ohio). Rebecca Romin- Scalise (Ohio), and Cathie Tritle Christie (Washington).
The IMTCA and all of the competitors wish to thank volunteers Larry Eades, Dale and Sonia Richardson, Candy Giller, Patty Perez, Elizabeth Robins, Linda Wagner, Hal Cook and Kathy Sulla and her team at the Washington State Horse Expo.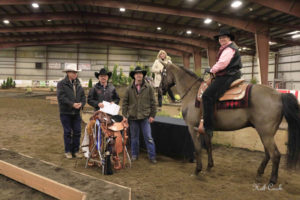 You can experience the excitement of this new competitive sport, and appreciate the skill and training that goes into making it such a fast-growing equine activity. More IMTCA challenges are on the calendar already, so visit www.IMTCA.org and find Mountain Trail in your area!
Contact:
Lee Bolender
Mark Bolender
International Mountain Trail Challenge Association
131 Crater View Drive
Silver Creek WA 98585
Tel: 360-269-5699
www.BolenderHorsePark.com
www.IMTCA.org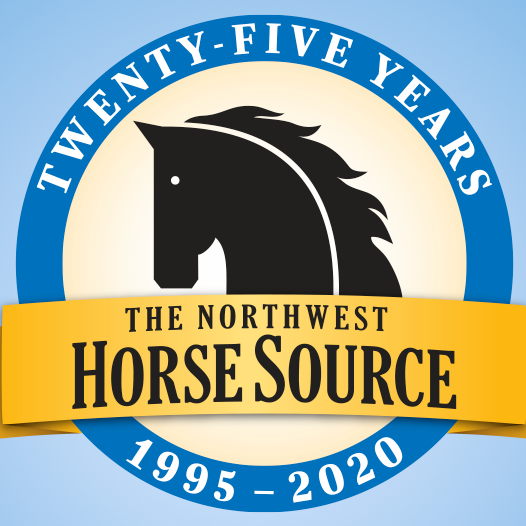 News from the horse industry. Sharing today's information as it happens. The Northwest Horse Source is not responsible for the content of 3rd party submissions.