Relax, Explore, and Revitalize in the South Cariboo
by Elaine Dillabaugh and Kim Roe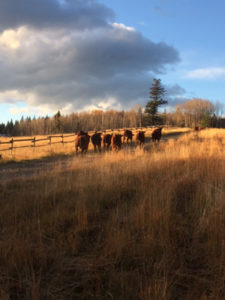 Montana Hill Guest Ranch in Bridge Lake, British Columbia began 25 years ago and operated into the 1990s. Recently purchased and renovated by Alan and Elaine Dillabaugh, they are welcoming guests beginning this month. The ranch sits in the heart of cowboy country in the South Cariboo region of British Columbia.
The Dillabaughs are breathing new life into the operation. Alan and Elaine moved to the South Cariboo from Vancouver Island in September of 2016. Since moving to the ranch, they've converted the property into a working cattle ranch. Calving is in full swing, and Elaine and Alan love it. "It's an amazing experience," says Elaine.
Over the winter they've been busy finding the perfect horses. They searched out and acquired well-trained horses for their ranch—geldings only.
Both Alan and Elaine have had a fondness for horses from an early age. Elaine moved around a lot as a child. Her father was a minister with the United Church. Her most memorable vacation as a child was going to a horseback riding camp on Prince Edward Island. She pleaded with her parents to let her bring home the horse she rode and bonded with. From that time on, she's had a love for horses.
Al grew up on a small farm just south of Ottawa, Ontario. Al's dad trained Standardbred racehorses and was quite successful. Al never had a bicycle growing up but there was always a horse to ride.
Elaine and Alan moved to Victoria, British Columbia in 1986 and opened The Prancing Horse – a thriving retreat center and bed and breakfast. In 1997, they built a gothic Victorian castle boutique inn and farm which they sold in 2016.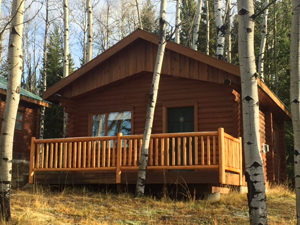 The Dillabaughs always dreamed of owning a guest ranch. They planned dude ranch excursions for their niece and nephew who visited them each summer. Alan and Elaine took them to the Kootenays and visited guest ranches; to this day, that's the holiday they all still remember the most.
Elaine and Alan have passionately thought about designing Montana Hill to be affordable for guests and cost-effective to maintain, while still offering all the comforts and luxuries you would expect in much pricier guest ranches.
Montana Hill Guest Ranch has expansive acreage and is nestled in gentle hills with pine trees. It is surrounded by public lands with lakes and scenic trails. The fresh air, panoramic views, and quiet surroundings contribute to an environment that will charge your batteries and relieve the stress of busy lives. Prepare for an unforgettable vacation.
Montana Hill is one of the few ranches where you can bring your own horse. There are four log cabins nestled among the cottonwoods, and Alan built paddocks with shelters behind each. Cabins are tastefully decorated with antiques and western collectibles. Al even built log-canopy beds for each cabin, and Elaine gave them her feminine decorating touches. Each cabin has a Vermont cast-iron gas fireplace, en-suite, and kitchenette. Outdoor decks feature private hot tubs, barbecues and comfy chairs for relaxing.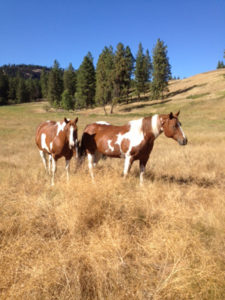 In the main ranch house, you can enjoy a game of billiards, read a book in front of the river rock fireplace decorated with trophy caribou, moose, cougar, and antlers, or take one of the many movies back to your cabin.
A full gourmet breakfast is included each morning. You can cook other meals in your cabin or visit one of the local restaurants. There's also a ranch store with lots of specialty items.
Montana Hill staff will make you a picnic basket if you want to go exploring. There's plenty for everyone to do here. They also have a professional cowboy offering private or group roping lessons, and even offer a western grill night.
Montana Hill Guest Ranch is a five-hour drive from Vancouver, B.C., and just one and-a-half hours north of Kamloops. Come stay a night or longer and do as much or as little as you like. Spa services are available and group bookings welcomed. Learn more and book your stay at www.montanahillguestranch.com or call 250-593-9807.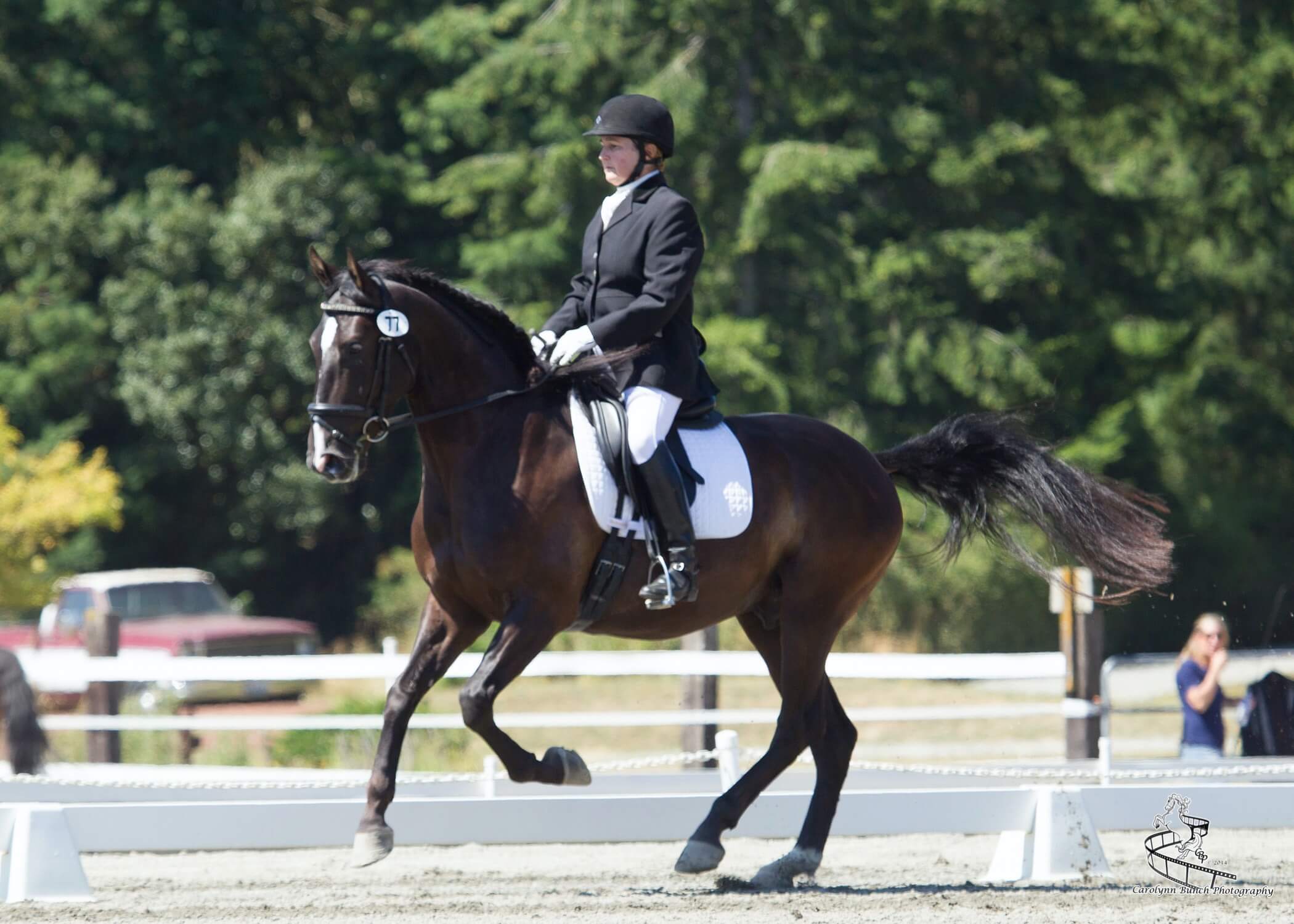 Kim Roe grew up riding on the family ranch and competed in Western rail classes, trail horse, reining, working cow, and hunter/jumper. She trained her first horse for money at 12 years old, starting a pony for a neighbor.
Kim has been a professional dressage instructor in Washington state for over 30 years, training hundreds of horses and students through the levels. In recent years Kim has become involved in Working Equitation and is a small 'r' Working Equitation judge with WE United.
Kim is the editor of the Northwest Horse Source Magazine, and also a writer, photographer, and poet. She owns and manages Blue Gate Farm in Deming, Washington where she continues to be passionate about helping horses and riders in many disciplines.