2
nd
Edition Now Available!
by Deborah Powell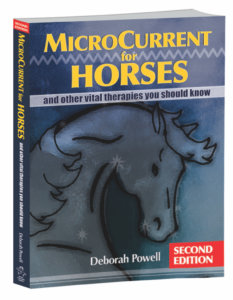 Are you interested in improving the quality of your horses' lives? If so, check out the book Microcurrent for Horses & Other Vital Therapies You Should Know by Deborah Powell. Microcurrent for Horses is an in-depth study of advantageous therapies and how to apply them resulting in improved performance for your horse. The book is easy-to-read and filled with helpful illustrations and photographs, providing straight-forward information on therapies such as microcurrent, light therapy, infrasound, iontophoresis, and more. Deborah Powell explains how to use various therapies to prevent injuries, improve injury recovery, and optimize performance. The 2nd Edition of Microcurrent for Horses is an update to the 2008 edition and it includes the addition of new tips, updated protocols, new images, and new products. The 280-page, complete and fully-illustrated book covers all therapies offered by Matrix Therapy Products. For more information go to www.therapyproducts.net or contact Matrix Therapy Products at info@therapyproducts.net or (503) 632-7187.
Publisher's Note: I have been using the microcurrent unit on my mare April for over a year now. It's very portable, easy-to-use, and has helped with wind puffs and a sore back when used regularly. It's a "must have" item in the barn. The science behind the unit is well researched and Deborah Powell has years of experience successfully treating horses. This book should be part of your library. Karen Pickering, Publisher, Northwest Horse Source Magazine.
Published October 2012 Issue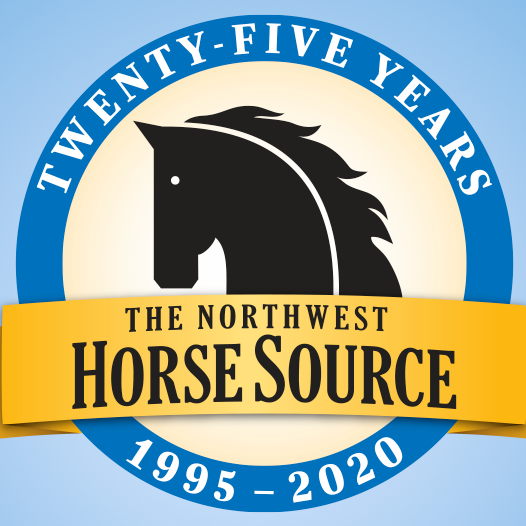 The Northwest Horse Source is an independently owned and operated print and online magazine for horse owners and enthusiasts of all breeds and disciplines in the Pacific Northwest. Our contemporary editorial columns are predominantly written by experts in the region, covering the care, training, keeping and enjoyment of horses, with an eye to the specific concerns in our region.