Lessons from the Ranch: Training, Riding, Luck, and Love
By Van Hargis
Van Hargis grew up in the saddle on an East Texas ranch, training his first horse at age 12 and eventually making a living starting cutting and reining colts, many of which would leave his hands to become champions. Naturally outgoing (labeled a "talker" by teachers in grade school), Hargis shares stories and lessons from his work with horses early on. He reaches out to readers with a collection of down-to-earth, highly relatable tales—experiences that, over the years, have impacted his own horsemanship and life in significant ways. Readers absorb fundamental knowledge of horses skillfully embedded in genuine anecdotes straight off the ranch.
With easy-to-remember quotes and practical tools that can be used in the arena or on the trail, The Horse Is My Teacher imparts the principles of great horsemanship while also inspiring each of us to apply those same principles to further our own personal growth and success.
Published by Trafalgar Square Books. Can be purchased at www.horseandriderbooks.com or other booksellers.
NWHS Editor's Review:
"I found this book to be an entertaining and enlightening book. Reading it is like sitting down for an afternoon with a treasured and wise friend. Van Hargis tells wonderful stories about the horses and people he's encountered in his life as a professional trainer, and these stories often circle back to show us how to improve our horsemanship and help us learn to treat people better too."
– Kim Roe, NWHS Editor
See this article in the September/October 2023 online edition:
September/October 2023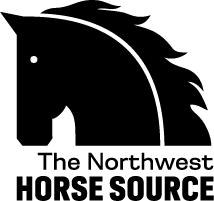 The Northwest Horse Source is an independently owned and operated print and online magazine for horse owners and enthusiasts of all breeds and disciplines in the Pacific Northwest. Our contemporary editorial columns are predominantly written by experts in the region, covering the care, training, keeping and enjoyment of horses, with an eye to the specific concerns in our region.