Allison Trimble Paparoa Brings Knowledge and Passion to Coastal Realty
By: Kim Roe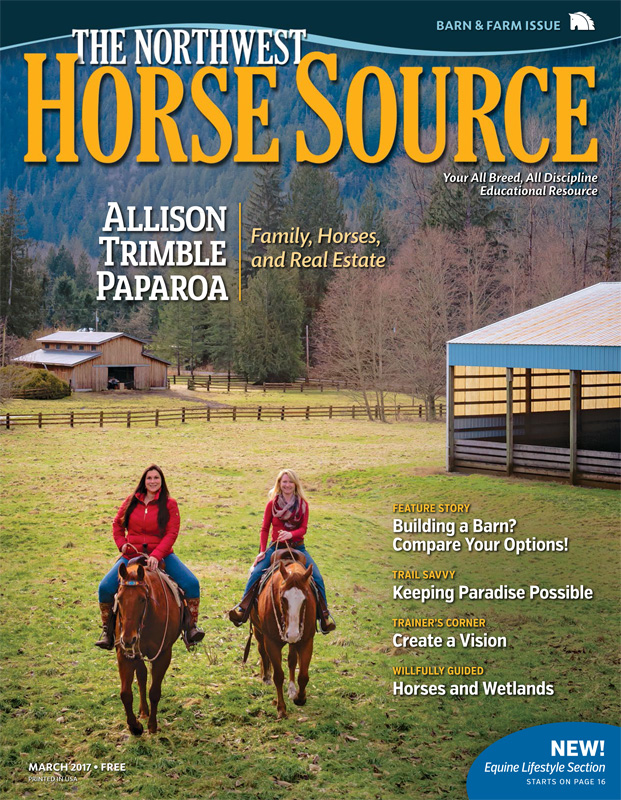 After many years working as a professional horse trainer, Allison Trimble Paparoa's move to real estate was a natural one. Her parents Emmitt and Mary Trimble are both brokers, as was her grandmother, Irene Kelsey, making Allison a third-generation Realtor. Emmitt and Mary Trimble own Coastal Realty in Alaska and co-own the newly opened Coastal Realty office in Ferndale, Washington with Allison and her husband, Lee. The catalyst for combining the business of horses and real estate came when Allison and Lee married and began building a family with son, Khari and daughter, Hope. The Trimble Paparoa family has long been in both the real estate and horse business as a family, and they look forward to building a continued legacy.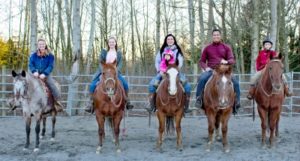 Joining Allison in Ferndale are Designated Broker, Emmitt Trimble, along with licensed brokers, Rachel Swanson and Sally Newton. Allison is passionate about horses, farm life and families and is specializing in selling equestrian properties, commercial farms, hobby farms, and residential housing. Emmitt has over 35 years of real estate wisdom as a broker, developer, and property owner and he gave Allison her love for horses and business. Sally has been working side by side with Allison, and is an avid horsewoman, a Ferndale homegrown, 2nd generation Realtor, and has history in real estate. Rachel was one of Allison's youth competitors who had marked show ring success and, after attending WSU, has returned to her hometown to begin her career in real estate.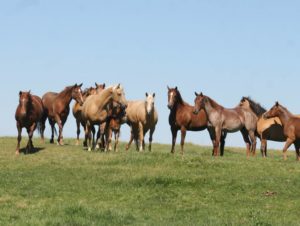 Allison was born and raised in Anchor Point, Alaska. She attended Cal Poly, San Luis Obispo and received a B.S. in animal science with a minor in agribusiness. After her graduation in 1999, Allison started Coastal Equine with her parents. She became well known as a trainer, competitor and instructor for working cow horse, reining and cutting. An AQHA Professional Horseman, her showing accomplishments include being a NRCHA Snaffle Bit Futurity Finalist, multiple time Futurity and Derby Champion, multiple time World Show Qualifier and Finalist, and NRCHA, NRHA and AQHA money and point earner.
Allison has a passion for horses, a talent for helping and educating people, and an immensely generous spirit.  Her long-running monthly column in the Northwest Horse Source, Willfully Guided, has covered a wide range of subjects; horse training, horse care, ethics, land use, parenting, and buying and developing horse property are just a few. She writes with humor, insight, and stark honesty— qualities she brings to all aspects of her life.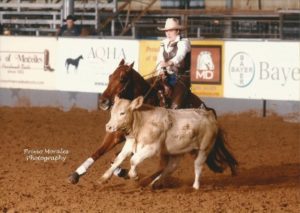 Few real estate agents truly understand the needs of horse people in search of a new home for themselves and their horses. Whether equestrian professionals, breeders, or hobbyists, it is essential that the Realtor has a clear understanding of what it takes for a place to support horses and their humans. The Pacific Northwest brings special issues that must be addressed, like mud management, wetlands, drainage, and outbuildings. When searching for horse property few things are more frustrating than going to view properties with an agent only to find that the property's equine amenities are an old caved-in shed and a muddy pasture filled with skunk cabbage.
It's essential when searching for horse property to work with an agent that understands the needs of horses and equestrians. Allison says, "Buying a home or horse property is one of the most important events in a person's life. I believe the opportunity to help people through the journey should be handled with care. Horses have taught me a lot about problem solving and relationships, and that experience helps me daily as a Realtor."
It's equally challenging to sell a property with a Realtor who does not understand horse properties. "It's important that a seller's broker can see the unique things a particular horse property has to offer, and highlight those qualities to a potential buyer. If you don't know how much time and expenses have been put into improvements, how can you help show its value?"
The Coastal Realty team brings passion, energy, and depth of knowledge to their real estate business. The combination of education, real estate experience, years in the horse business, and long-time residency in the Pacific Northwest give them a unique set of skills. Coastal Realty is licensed in Washington State, but is able to help buyers and sellers find qualified Realtors in any state, or country, that will help meet any equestrian property owner's needs.
Find out more about Coastal Realty and contact Allison through her website, www.allisontrimble.com or call 360-961-5537.
Read more about Allison's Willfully Guided Horsemanship at www.willfullyguided.com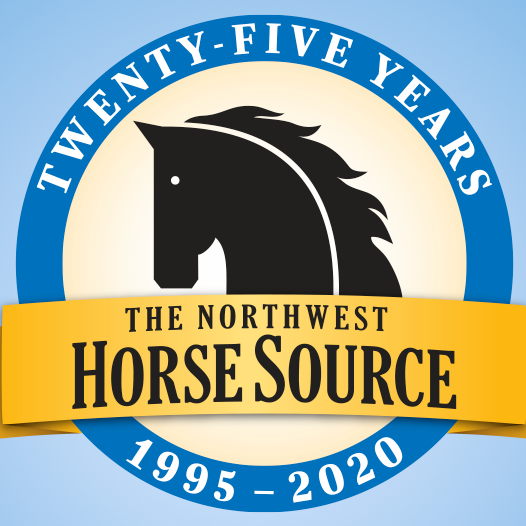 The Northwest Horse Source is an independently owned and operated print and online magazine for horse owners and enthusiasts of all breeds and disciplines in the Pacific Northwest. Our contemporary editorial columns are predominantly written by experts in the region, covering the care, training, keeping and enjoyment of horses, with an eye to the specific concerns in our region.