How One Company is Streamlining an American Tradition
by Catherine Madera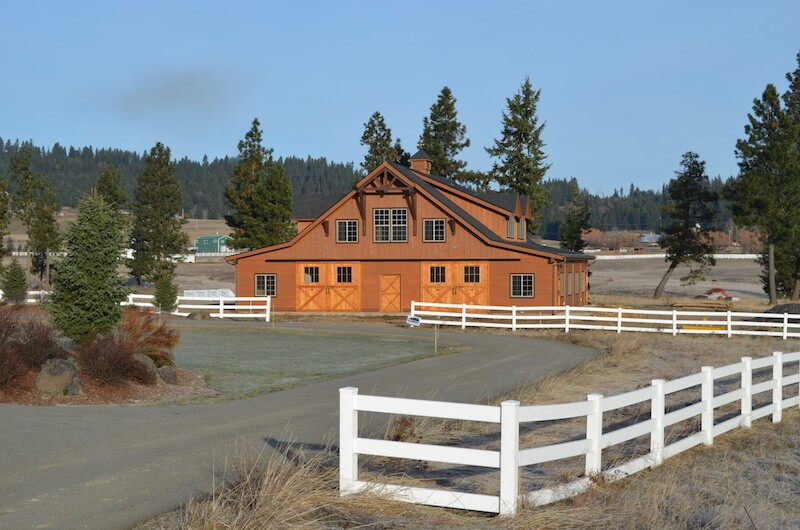 In the early 19th century, participation in a "barn raising" was a common event in rural America. An essential structure for the farmer, barns were costly and required more labor than a family could provide on their own. Barn raising was not only necessary, it was also a social event that demonstrated community and the interdependence of early American life.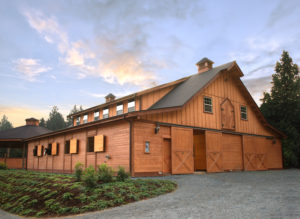 Today, barn raising continues to be a costly process that requires more labor and know-how than one family can manage on their own, and it still takes a community to build one. Over the last 28 years, Barn Pros has perfected this process without sacrificing the heart of an American tradition, saving customers time, money and hassle while providing a product that will be enjoyed for years to come.
Community in a Kit
The idea of a barn kit is truly an American concept. Sears was the first company to offer pre-fabricated kits through their catalog The Book of Barns in the early 1900s. Two former contractors from Washington State, Jeff Knoth and Steve Oslund, expanded upon the idea, growing Barn Pros from its first kit—a basic, utilitarian building—to the current offering of 180 variations of styles and options. Along the way, Barn Pros has fine-tuned a once complicated process and continues to prove that buying your barn in a kit is not only cost-effective it results in a structure of predictable beauty and value.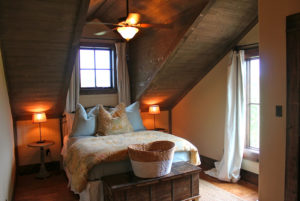 "A pre-engineered kit is not a dirty word," says business development manager, Justin Harries, adding that their system has evolved into one of time-tested designs, professional service and real-world experience.
There are many reasons to purchase a Barn Pros kit. Those in the market to build a barn, or renovate an existing structure, should consider the following:
Less is More. Working with Barn Pros is an effective "community in a kit." Customers do not have to separately locate and hire out multiple people. They not only receive materials for the structure, but can utilize the expertise of many professionals, all under one roof. Barn Pros will work with each customer from start to finish whether offering help for do-it-yourselfers through their Signature Support System, finding and working with reputable contractors (nation-wide), site prep, or navigating various permitting requirements. Kits are engineered specific to a customer's building site, come with a warranty, and can be delivered in as little as four weeks.
Cost Predictability. Forget building budgets that swell out of control. With a pre-engineered structure from

 

Barn Pros the costs of building are figured up front and the guesswork is eliminated.
Environmentally Sound. Because the process is so streamlined, there's less product waste which not only saves money, it protects the environment.
Made in America. Barn Pros doesn't skimp on materials, or rely on foreign products for its barn kits. What you will be purchasing are products like these: high quality Douglas Fir lumber, selected especially for the company and grown in the Northwest (in every kit) and specialty products available such as lanterns handmade in Louisiana by a 6th generation company and watering systems made by Iowa-based Ritchie Industries. Barn Pros has partnered with numerous established companies with many products made and/or distributed right here in the Northwest.

Barn in the bath? Barn Pros can give every room in your house a distinct look and style.

Customizable Options. There's nothing boring about a kit from Barn Pros. Purchase an apartment/barn combo, a "barndominium," arena, horse barn, or barn for your favorite hobby customized from a myriad of available options. From major considerations like room size and features, to details like hardware and finishes, you'll have a blast creating something unique-to-you with the help of Barn Pros.
When Tradition Marries Technology
Each year Barn Pros expands its "Barn and Home Store," adding new products from tried-and-true companies it is affiliated with as well as offering new possibilities for a truly beautiful barn, shop, or home. This is a company that never stops dreaming. One area they have recently focused on is the production of "ranch wood" for a uniquely traditional look available for barns and homes. This is the use of reclaimed, dead stand timber from the Northwest that has been distressed and pre-stained. The look of re-claimed wood is desirable, but finding and using it successfully is an expensive and time-consuming process that usually involves a lot of waste—typically up to 30%. Not so for timber  from Barn Pros. Customers can achieve an aged look on any structure and all lumber comes properly sized and finished with a water-based, low VOC stain that is safe around people and animals.
"We've got something that looks like it's out of the Old West," says Harries. "Because it's a pre-finished product you save both time and money."
Whether you want a building to look like it's a hundred years old, or something more modern, Barn Pros can create a complete barn kit or help to customize an existing structure. According to Harries, the remodel market has opened up considerably in recent years. Customers can go large, such as an entire building facelift, or they can update smaller things such as the installation of new horse stalls and doors, fencing systems, or by adding a wash rack or tack room. Barn Pros remains the sole Northwest barn company that offers this kind of service. Regardless of project size, this is a company that doesn't disappear after the sale has taken place but remains an available community of professionals. Caring support—in the spirit of American barn raising—is always just a phone call away.
"Word of mouth is the number one way we meet future clients," says Harries. "Barn Pros is still a traditional company."
Learn more about how Barn Pros can help you build or renovate the structure of your dreams. From homes for horses, to mother-in-law apartments, Barn Pros has the resources and know-how to simplify a complicated process. Visit barnpros.com or call 866-844-2276.
Published March 2014 Issue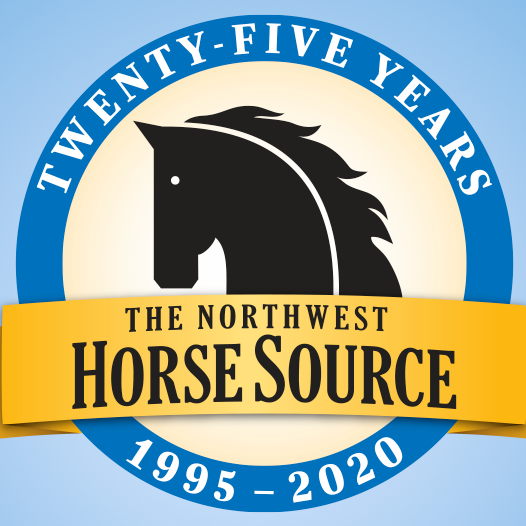 The Northwest Horse Source is an independently owned and operated print and online magazine for horse owners and enthusiasts of all breeds and disciplines in the Pacific Northwest. Our contemporary editorial columns are predominantly written by experts in the region, covering the care, training, keeping and enjoyment of horses, with an eye to the specific concerns in our region.