"Clean Like a Pro" sweepstakes prizes include grooming and tack care products

Horse lovers who want to experience award-winning, professional results with equine grooming and leather care products will want to enter Manna Pro's "Clean Like a Pro" sweepstakes this summer. The animal care company will award five winners with a one-year supply of Lexol® leather care and Corona® grooming products plus more than $2,000 in grooming supplies. All entrants will receive valuable coupons.
Manna Pro's Corona® Shampoo, Corona® Detangler, Lexol® Cleaner, Lexol® Conditioner, Lexol Neatsfoot®, and the new Lexol® 3-in-1 Leather Care will be provided to the five winners. The grooming supplies include some of Manna Pro's favorite items: Ariat Carry-All Tote, a personalized duffel bag, Oster Power Pro Ultra Cordless Clipper, Oster Grooming Kit, SleekEZ Shedding Blade, Effol Orca Sweat Scraper and a rubber grooming mitt.
"Our goal for the 'Clean Like a Pro' sweepstakes is to get the word out about the professional results you can get from both Corona and Lexol products," said Gabby Gufler, Assistant Brand Manager at Manna Pro. "Many horse owners may not realize that professional riders, grooms and stable managers turn to Corona and Lexol because of their high-quality and reliability. With these products you don't have to be a pro to transform your mud-caked horse into a glistening beauty, or to bring out the original beauty and luster of an old saddle."
Gufler said Corona Shampoo has been recognized for exceptional product performance numerous times from industry experts including Horse Journal. The Corona brand has been trusted by horse people for over 100 years. Corona Shampoo features lanolin for stronger manes and tails, while the Detangler provides sun protection. The products offer great value, with the Shampoo lasting for 125 washes.
Lexol has also been a well-loved brand for many years. The new Lexol 3-in-1 Leather Care cleans, conditions, and protects leather in one easy step. The formula effectively, but gently, lifts dirt from leather. It also helps to condition, soften and rejuvenate stiff leather. Plus, Lexol 3-in-1 is the only brand that has a UV protectant in the formula to protect leather from the drying and bleaching effects of the sun. It is available in an easy-to-use 16.9-ounce spray bottle.
For horse owners who prefer to clean and condition tack in separate steps, Manna Pro continues to offer Lexol's Cleaner, Conditioner, and Neatsfoot.
The "Clean Like a Pro" sweepstakes runs from August 1 through September 30, 2016. For more information on the sweepstakes and how to enter, visit info.mannapro.com/sweeps or look for Manna Pro displays in retail stores. Products on these displays will have on-package coupons, too. To find a store near you, visit www.mannapro.com/where-to-buy.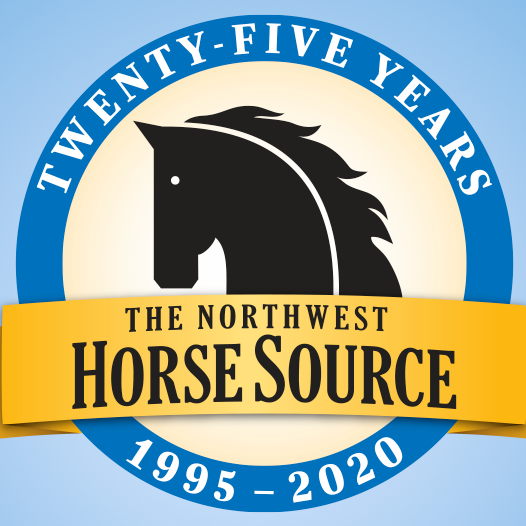 News from the horse industry. Sharing today's information as it happens. The Northwest Horse Source is not responsible for the content of 3rd party submissions.