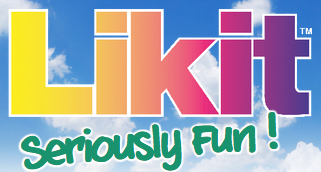 St. Louis, MO –  Fans of a unique line of boredom-breaking horse treats and toys from U.K.-based Likit can now find the products in many more U.S. stores nationwide that carry equine products. An exclusive distribution agreement between Manna Pro Products and Likit has made this possible. Developed by leading equine nutritionists and behavior specialists, the Likit product line is scientifically proven to help relieve and prevent boredom that leads to negative stall behaviors in horses. Products include nutritionally sound treats, salt licks, and highly durable toys, all created to reduce monotony by actively engaging horses.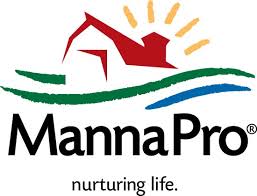 Each Likit Toy encourages interaction by rewarding effort with a treat or a taste. The toys are graded by level of difficulty as part of The Likit Challenge System. The Low and Medium toy levels are best suited to horses new to Likit or those that are not highly food motivated.
 The High Challenge Levels are best for experienced Likit users or for those horses who are highly food motivated or quick thinking.
"The Likit Challenge System is impressive in the way it reduces stress in stalled horses," said Carolyn Adams, senior brand manager at Manna Pro. "We especially like how the different challenge levels meet the needs of all different types of horses, so it can be effective no matter what motivates your horse."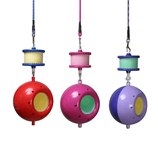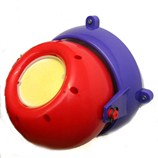 Adams said numerous research studies prove the effectiveness of the products in promoting well-being and reducing destructive behaviors such as damaging fencing and stalls. In particular, the Likit Tongue Twister has been shown to reduce cribbing by 27 percent (Cornell University study). Cribbing not only damages wood surfaces, but causes excessive wear of the incisor teeth, and it has been proposed that it can also increase the risk of colic. Boredom Breaker is a High Challenge Level toy that is proven to reduce stall walking and improve horses' welfare (University of Bristol study).
All Likit toys are made with virtually unbreakable ABS plastic from the U.K. that will last years if used correctly and come with a six-month Satisfaction Guarantee. Only high-quality, human-grade ingredients are used in the Horse Licks so horse owners can feel confident that they are feeding the very best.

To find a store near you, visit www.mannapro.com/where-to-buy.

About Manna Pro Products

Manna Pro Products, LLC, produces high-quality animal nutrition and care products for a broad range of animals. Its largest group of products is associated with horses, but the company also produces feed for backyard poultry and goats, rabbits, cattle, pigs, and companion animals. Manna Pro's product lines primarily serve the "lifestyle farmer" market – people who own acreage with farm animals, and operate their farms as a hobby rather than a business. The company's flagship product – Calf-Manna® – has been a staple of animal owners for more than 80 years.  For more information, visit www.mannapro.com. 

<!-comments-button-->